Panic over big spiders possibly migrating to Delaware is 'just hype,' researcher says
It's the worst nightmare for someone with arachnophobia. Giant spiders the size of your palm could soon call parts of the Delaware Valley home.
It's the worst nightmare for someone with arachnophobia: Giant spiders the size of the palm of your hand could soon call parts of this region home.
University of Georgia researcher Andy Davis' study of the Joro spider — which says they could  spread from the South to the East Coast, possibly as far north as Delaware — lit up social media this week.
"NEVER EVER stepping a single foot outside again," wrote one Twitter user. "You'll never see me on the east coast, only north, south, and west," wrote another.
The visceral response likely stems, in part, from an Axios article headlined: "Giant spiders expected to drop from sky across the East Coast this spring."
Joro spiders were first spotted in the United States around 2013. Since then, they've spread throughout Georgia and much of the Southeast.
But the actual threat the arrival of the Joro spider poses to the Delaware Valley is far less than the plague of biblical proportions some have ascribed to it.
"It's really just sort of hype and arachnophobia," Davis said. "It's not at all harmful to humans. You know, they're actually very, very timid."
Timid or not, the Joros have been known to make themselves very visible to humans, building webs near human homes, around head height on bushes, porches or railings.
"I think that all of this attention just sort of is an artifact of the fact that this is an attention-grabbing species, right? It's a very striking, charismatic-looking spider, and it makes huge webs that are basically, you know, in your face," Davis said.
Like many other spider species, Joros can use their silk to create parachutes of sorts to help them travel long distances. That, too, has fed some of the hysteria over the invasive species this week.
"It's not uncommon in the orb weavers. You know, it's a way for them to disperse from their place of birth," he said.
While spiders paratrooping across the landscape may be the thing of nightmares, Davis said it's more likely that the species could travel to the Delaware Valley by hitchhiking with humans.
They've been found on car bumpers, under wheel wells, and even under the hood of a car. Davis tracked a Joro that was found 1,000 kilometers away in Oklahoma to a University of Georgia student who had just driven to visit her parents.
While the Joros are an invasive species, it's not exactly clear what their impact on native plants or other species will be.
"It's really too soon to say what the impact will be to the ecosystem," Davis said. "So far, it doesn't look like they actually cause any damage that's noticeable to any kind of vegetation or plants or anything like that."
One thing is certain, Joros are nothing like the dreaded spotted lanternfly that's invaded the Delaware Valley in recent years and caused significant damage to native plants.
"There's not even any comparison. Like the lantern flies are an absolute menace, but the Joros don't look like they're even in the same category."
Despite their large size, they pose no threat to humans.
"These Joros are complete wimps. They're very afraid of people, and so they're much more likely to run away if you happen to run into their web," he said. "They're certainly not out attacking people. Even if they wanted to, their fangs are fairly short, so they wouldn't really be able to do much to you anyway."
Amid all the hype and fear, Davis hopes Joros can help teach us a little bit more about the world around us and the balance between native and non-native species.
"No matter what you think about these spiders, you will learn about them because they're going to be in your face," he said. "I guess that can be thought of as a good thing, because it'll teach people about spiders, whether they like it or not."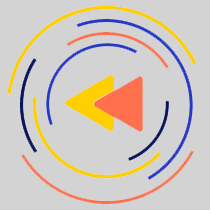 Saturdays just got more interesting.
WHYY is your source for fact-based, in-depth journalism and information. As a nonprofit organization, we rely on financial support from readers like you. Please give today.