Painting a Parkway mural, to welcome Philly back and encourage vaccination
Mural Arts Philadelphia dipped its toe — or rather, its brushes — into the "Vax Up Philly" vaccination effort Saturday, teaming with the city's Department of Public Health in inviting the public to help paint a 33,000-square-foot ground mural — called "Welcome Back, Philly" — at Eakins Oval on Benjamin Franklin Parkway.
"What better way for Mural Arts to welcome people back than to give people a brush and some color and say, 'Please be part of this masterpiece mural that will be right here in front of the Art Museum for all to see and experience,'" said Jane Golden, Mural Arts' executive director.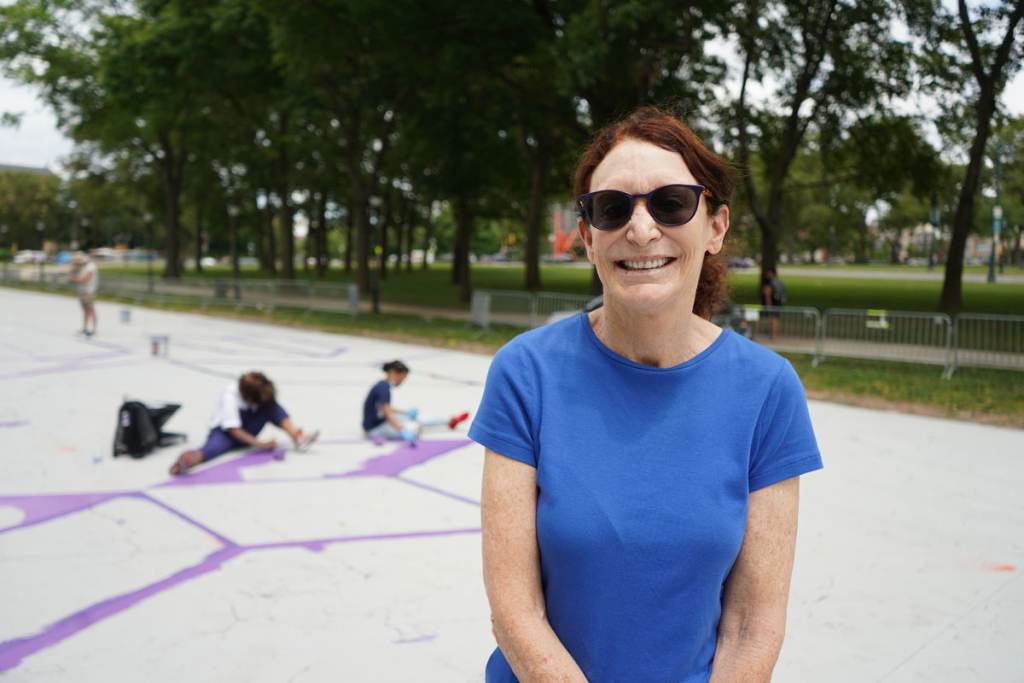 Longtime Philadelphia artist Felix St. Fort designed the mural, which conveys the concept of a "new day," with fireworks, a riverfront, a cityscape, and people finally returning to normal life after the pandemic's lockdown restrictions.
This isn't St. Fort's first piece on the Oval, but he has to get this one done soon. It didn't help that intermittent heavy rain cut into Saturday's painting time.
"I'm just hoping we're able to pull this off in this short amount of time and get it done," St. Fort said.
The new mural is part of a larger arts-driven campaign to get the city vaccinated. More than 25 artists are designing posters and banners to be placed around the city, specifically in high-volume areas such as train stations and neighborhoods that have shown to be most vulnerable to COVID-19.
A ground mural is created in a slightly different way than a wall mural. Everything is divided by color and number. You get a brush and paint that matches the color and number — all that's left to do is just fill in the section with the corresponding color.
"It's almost like a very huge paint-by-numbers," Golden said. "We love this technique because we think public art is really about building a partnership between the public and the artist and the community. And it's a way that we can really lift up and shine a light on the authorship of citizens across our city, and really have them be part, in a profound way, of the public art-making process."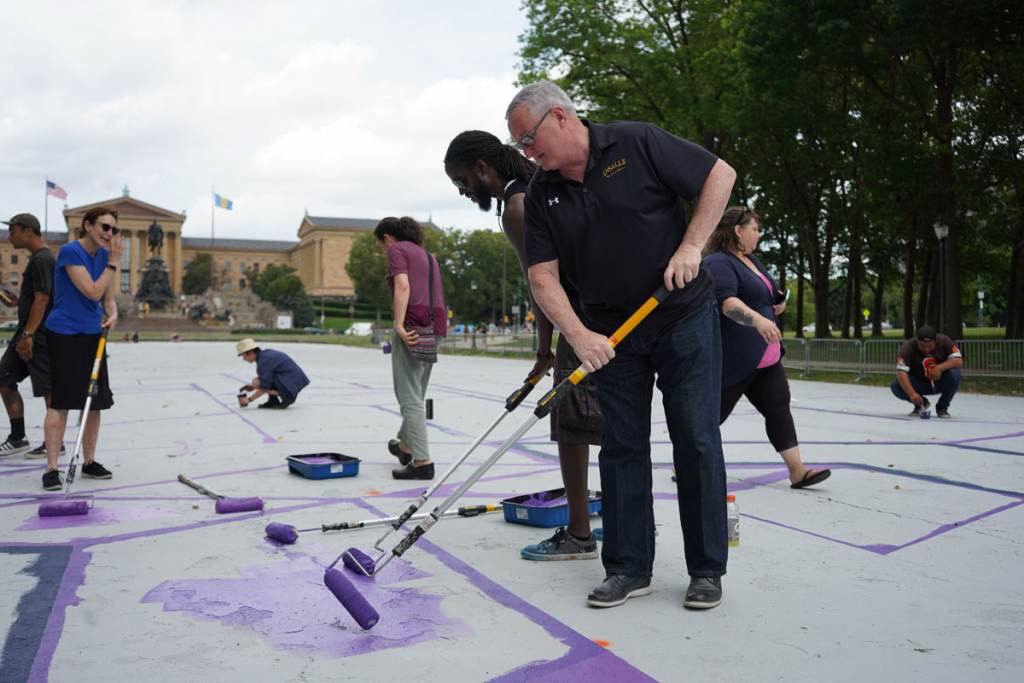 Many of the city's murals were not strictly solo projects — the mural dedicated to Pope Francis' 2015 visit to Philadelphia was painted by roughly 7,000 people.
With no paint skills required and no cost to pay, a few dozen community members and Mural Arts volunteers joined in on the Eakins Oval project Saturday afternoon.
Dylan Steinberg and Amey Hutchins, of South Philadelphia, heard about the event on the city's website.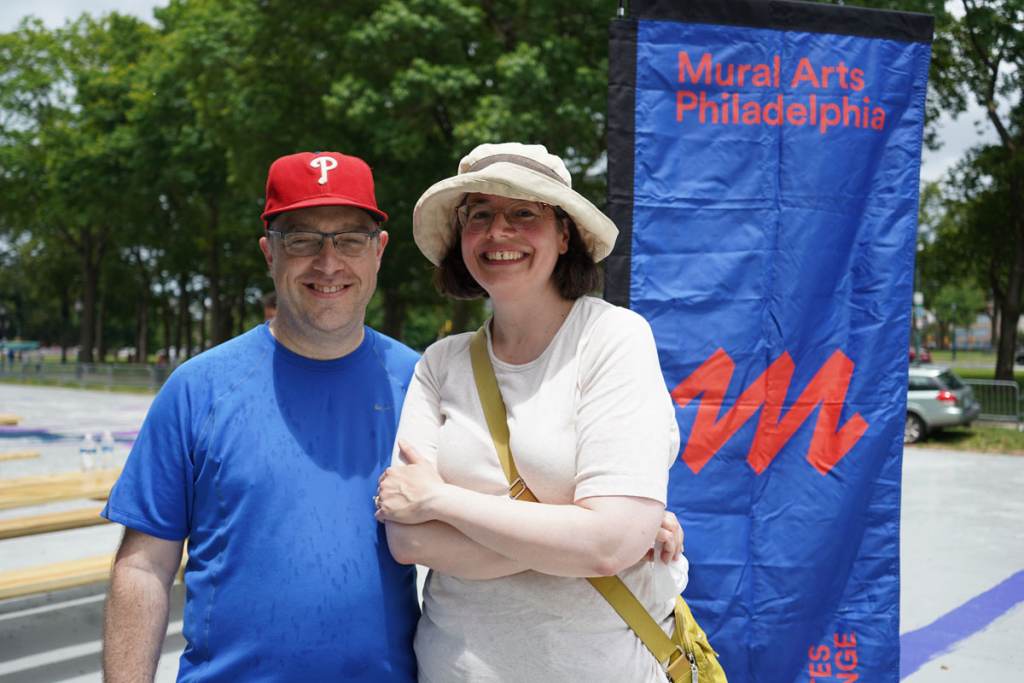 "I thought it was a great idea. I like the idea of lots of people having a little part in a big project celebrating the reopening," Hutchins said.
She was hoping for a rainbow to appear after all the rain, but it didn't happen.
"I'm excited to see the mural when it's finally done, I guess at the end of the week. I'm glad we got at least a little chance to work on it," Steinberg said.
Ailisha Goodwin-Dancy has worked with Mural Arts since she was 10 years old — she's 21 now. She got an email about the project and figured it would be a good idea to bring her family along.
"For me, painting is my passion, like my major is art and design. So art is like it's where it's at. And I think for everyone else, it was very soothing," said Goodwin-Dancy, one of several young people painting on behalf of Mural Arts.
Golden hopes that the huge artwork is not only a source of beauty, but an important statement.
"I think that the pandemic and the uprisings, it gave us a new sense of perspective, and to do our work with greater intentionality, and rigor, and honesty and clarity. And I just hope that this mural is a beacon of hope," Golden said.
City leaders such as Mayor Jim Kenney and Acting Health Commissioner Cheryl Bettigole rolled up their sleeves to join in the work.
"Obviously, the last 15, 16 months have been really a struggle. And this kind of artwork and this kind of community participation in the artwork really brings people into the new era — into the sunlight," Kenney said.
The completed mural will be officially dedicated next Friday, just in time for Fourth of July weekend.
But the Mural Arts effort to get the city vaccinated won't end there. The organization also has a partnership with the Department of Parks & Recreation that looks to create 50 small murals at recreation centers across the city that spread the message of protecting yourself and others against COVID-19.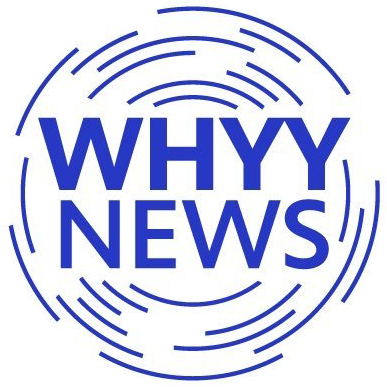 Get daily updates from WHYY News!
WHYY is your source for fact-based, in-depth journalism and information. As a nonprofit organization, we rely on financial support from readers like you. Please give today.