Bleak plaza across from Philly's City Hall moves toward $8.7M makeover
Downtown bar owner Teddy Sourias has already started work on the beer garden to open on the underused pedestrian mall between Penn Center's office towers.
Philadelphia officials are planning an $8.7 million overhaul of Penn Center's bleak pedestrian mall, just across from City Hall.
The ambitious redesign, known as the "Penn Center Transit Gateway," will bring transit improvements to the City Hall transit concourse as well upgraded lighting, new planters, benches, and more to the underused open space between the office complex's towers.
Paul Levy, executive director of the Center City District agency that is partnering with SEPTA on the project, said it would enliven the mall while improving access to the subterranean City Hall concourse by opening up a sunken plaza on the expanse. The transit agency controls the underground maze and headhouses for regional rail and high-speed lines beneath the mall.
While Levy's group has helped steer nearby redesigns of public spaces, like Dilworth Park, he acknowledged the privately-owned pedestrian mall has languished for years.
"There have been discussions for the last 15 years about pulling it all together," he said. "Right now it doesn't read as a gateway to transit. We wanted to do something signature there."
Under the plan, a squat elevator and stair tower near 16th Street that leads down to transit lines would be replaced with a new elevator encased in a bronze and glass tower. A new outdoor stairway would similarly improve access to the concourse area by leading pedestrians through a sunken plaza area, which once housed an ice skating rink.
The plan also includes funding for enhanced bike lanes and traffic calming improvements in addition to new planters along nearby Market Street and JFK Boulevard, between 15th and 20th streets, designed to bring more foot traffic through to Penn Center.
The project has received $300,000 in state grants, while another $4 million in funding for the first phase of the project recently got a nod from the U.S. House Transportation and Infrastructure Committee, along with $19.6 million in other Philadelphia transit projects.
Levy said the forlorn state of the plaza was partially owed to ownership issues. The space's ownership is split between the owners of the two adjacent office complexes, 2 Penn Center and 1515 Market Street. The CCD director said the split ownership meant the mall had long lacked a singular vision, but the pair had recently reached a joint agreement to pave the way for an overhaul of the mall, with CCD assuming longer-term maintenance.
He hoped the redesign would help reignite interest in a Center City office sector bruised by the pandemic.
"Obviously the key to recovery is quality public spaces and transit," he said.
A storied — and contested — past
The towers and adjacent mall have a storied background — and a long history of design critiques.
Originally conceived by legendary Philly planner Ed Bacon and designed by architect Vincent Kling, Penn Center aimed to redevelop blocks of downtown land left vacant by the 1953 demolition of the Pennsylvania Railroad's Broad Street Station and an adjoining rail viaduct, informally known as "the Chinese Wall."
The project was meant to set a new standard for urban office development, replacing a cramped and teeming old-world headhouse with an airy outdoor mall and sleek business towers. The commercial activity and bustle of commuter travel were submerged in an underground transit concourse linked to Suburban Station, which had assumed the functions of Broad Street Station more than 20 years prior.
But while, to Bacon, the project was meant to incorporate then-modern planning concepts it almost immediately came under critique from urban design writers of the era, like Jane Jacobs. She contrasted the austere mall as an inert substitute for the "carnival" of "cheap stores, magic shops, movie houses, and garish signs" that still typified other blocks in the downtown district.
"It would be hard to think of a more expeditious way to dampen downtown than to shove its liveliest activities and brightest lights underground," she wrote of the project, in a 1958 article in Fortune magazine.
Ben She, from urbanist group 5th Square, generally praised the redesign for focusing on reintroducing foot traffic into underutilized areas.
"Bacon would be proud to see the sunken plaza revitalized," he said.
She said he would like to see another transit shed on the 15th Street side of the mall similarly overhauled. But he said the key to revitalization would be focusing on adding more amenities at street level, like food vendors.
Levy said the broader overhaul would include more than just physical improvements. The goal was to create a cafe-style seating area in the pit-like plaza and more outdoor programming in the mall.
Fencing has already gone up for a beer garden area on one portion of the mall, to be operated by downtown bar owner Teddy Sourias. While She said that more uses were welcome, he cautioned against erecting fencing or parceling off space to exclusive operators.
Levy said the beer garden was only an "interim" use, but cited it as a preview of the pedestrian mall's future potential.
"It's the first activation of that area," Levy said. "We need more life on the sidewalk and plaza."
If a first round of funding is ultimately approved by Congress in the fall, a groundbreaking would be possible as early as next year. The bronze-trimmed elevator tower would require another $3.5 to $4 million in funding.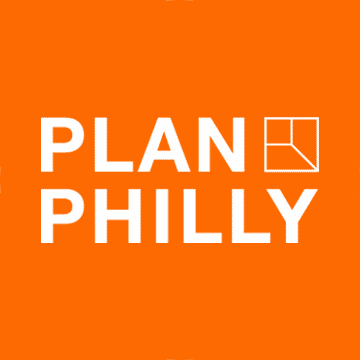 WHYY is your source for fact-based, in-depth journalism and information. As a nonprofit organization, we rely on financial support from readers like you. Please give today.