Pa. underreported 18% of COVID deaths this week; officials blame computer glitches
Pennsylvania officials underreported at least 162 confirmed coronavirus this week, likely due to issues linked to a software upgrade.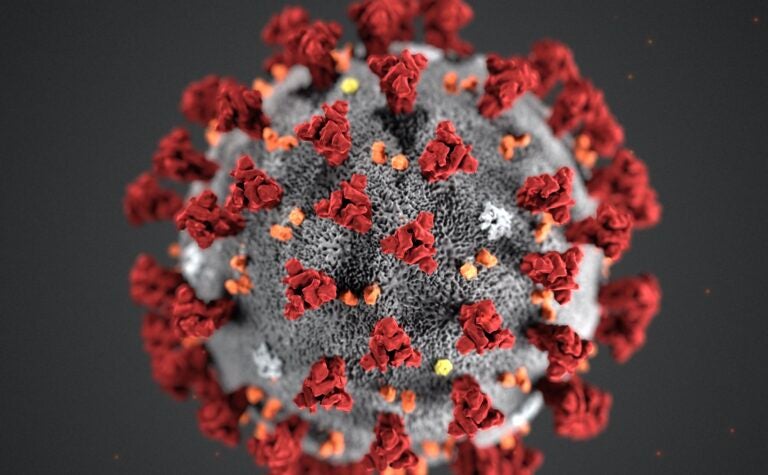 Are you on the front lines of the coronavirus? Help us report on the pandemic.
The Pennsylvania Department of Health underreported at least 162 confirmed deaths linked to the COVID-19 outbreak in the last five days, largely due to issues linked to a software upgrade.
Department of Health spokesperson Nate Wardle said an effort to upgrade the state's Electronic Death Reporting System had exacerbated "lags" in reconciling "epidemiological information" — statistics related to the spread of the virus — and deaths reported by certain county governments.
"Our team has been upgrading some of our systems this week, and so the daily reconciliation between death records and our epidemiological data has not been occurring as frequently," Wardle said.
Wardle could not immediately say exactly how much the glitch had affected the state's count, numbered at 756 coronavirus deaths as of Friday afternoon.
But he acknowledged the discrepancy was particularly severe in the state's most populous city, named as a pandemic hotspot earlier in the week by the White House.
"We know there have been undercounts coming out of the city of Philadelphia," he said.
State records showed just a handful of new COVID-19 deaths in the city this week and listed just 136 total deaths in Philadelphia, as of Friday.
The city, meanwhile, has separately confirmed more than double that amount: 298 COVID-19 deaths.
Assuming the city's most up-to-date numbers are accurate, the state undercounted the city's total by 162 deaths. The difference skews the current statewide tally of COVID-19 deaths downward by about 18%.
Wardle said that Gov. Tom Wolf was briefed on reporting issues by Health Secretary Dr. Rachel Levine and that the undercount was discussed again during an internal call today. He said the artificially low numbers had not affected policy decisions to ease aspects of the statewide shutdown, such as a recent move to reopen state liquor stores.
But public perception could be a different matter.
With the inclusion of Philadelphia's totals, COVID-19 deaths in Pennsylvania reached an all-time high on Thursday, with 100 new fatalities across the state. Without them, the official tally instead showed 60 new deaths in Pa., an unremarkable day compared to others over the past two weeks.
Wardle dismissed the idea that the reporting issues might downplay the severity of the COVID-19 crisis in Southeastern Pennsylvania.
"We started the week with the federal government calling Philadelphia a 'hot spot,' so I don't think anyone is under the perception things have improved dramatically there," he said.
The spokesperson characterized the discrepancy as one of many inevitable lags in reconciling data from numerous government entities across the state.
"We wouldn't call this a delay in death reports," he said. "We know there are going to be lags, we know that we have internal touch bases that need to occur to reconcile data, all of this takes time."
Wardle also suggested that a number of other factors might also be at play. He suggested the city might be including deaths of non-Philadelphia residents that occurred in city hospitals, that the holiday weekend had caused reporting delays or that a case definition change on Monday had allowed for the inclusion of "probable" COVID deaths, causing a sudden uptick.
However, the spokesperson did place some blame on issues with the Philadelphia Department of Health's timeliness in reporting its own death statistics to the state.
Philadelphia Department of Health spokesperson James Garrow said he could not immediately explain the gap in city and state death tallies.
"We've said from the beginning of this response that we acknowledge there will be differences between the statistics reported by other government agencies due to delays in reporting and posting," Garrow said. "We are actively working to reconcile any differences, but due to the daily changing figures, this is difficult."
WHYY is your source for fact-based, in-depth journalism and information. As a nonprofit organization, we rely on financial support from readers like you. Please give today.