Philly State House delegation pushes for more funding, gun regulations from Harrisburg
Their goal is everything from drivers licenses for undocumented people to more funding for crime fighting and schools.
Several members of Pennsylvania's state House from Philadelphia say they want to put their own spin on Gov. Josh Shapiro's first budget.
State Rep. Morgan Cephas joined other lawmakers in City Hall to highlight the need for strategic investments in the city from Harrisburg.
"We're asking for the continuation of level up funding and investment in a Pennsylvania solar for schools program, increase funding in a trades-focused school-to-work grant, increase funding for summer jobs, continuation of dual enrollment, and grants for non-credit credentials so Philadelphians can skill up for demand industries."
Cephas says more help for the city should be possible this year with a major budget surplus and remaining federal stimulus money. "As we turn the corner on COVID-19, we truly believe that now is the time for us to make those significant investments that we needed to shore up a lot of the systems that were broken during that time period."
The city's ongoing violence was also brought up, particularly how some parts of the city are doing better than others. Cephas said the delegation would go on a listening tour to gather input from people living in all parts of the city.
"We feel as a delegation that we can again move the needle for the city of Philadelphia, not just from a budget perspective, but also from a policy perspective," she said. "As we go into budget negotiations, we see progress here in the city of Philadelphia as well."
Rep. Danilo Burgos said the Philadelphia delegation has a series of issues that they want to take up, including another attempt at stricter gun regulations in the city.
"The Commonwealth must look at the entire picture of the criminal justice system and make immediate adjustments that keep guns out of the hands of criminals and inject fairness and compassion into the process."
The delegation is also asking for a bill that would give people living in the country without legal permission access to a driver's license.
Budget hearings begin Monday in Harrisburg.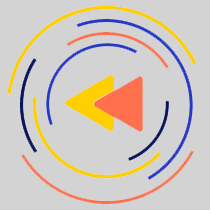 Saturdays just got more interesting.
WHYY is your source for fact-based, in-depth journalism and information. As a nonprofit organization, we rely on financial support from readers like you. Please give today.