Pa. coronavirus update: Wolf calls for $145 million in small-business relief
Updated 5:04 p.m.
Ask us about COVID-19: What questions do you have about the current surge?
Gov. Tom Wolf is calling on the Pennsylvania General Assembly to appropriate $145 million from the state's workers compensation fund to businesses that have lost significant income because of the COVID-19 pandemic.
The governor said he wants the legislature to prioritize the funding to businesses that have been hardest hit by the pandemic, such as restaurants and bars that have been ordered to close or have had limited capacities since March.
Congress approved a $900 billion relief bill on Monday that includes $284 billion for first and second forgivable loans from the Paycheck Protection Program for small businesses, $15 billion in assistance for live venues, independent theaters, and cultural institutions, and $12 billion for small businesses and minority depository institutions.
But President Donald Trump has pledged to veto the budget bill the relief is a part of, asking Congress to include $2,000 payments to each American. Congress had been discussing a $600 check.
Wolf said that bill isn't sufficient to meet the needs of Pennsylvania businesses that have suffered the consequences of the pandemic, particularly restaurants and bars.
"Those folks have been dealt with a crushing blow by this pandemic through no fault of their own. COVID-19 thrives on places where people gather together, especially when they're indoors. That has made operating more challenging for many businesses over the last several months. But the nature of this insidious disease is not the fault of the business owners and they should not have to weather this storm alone," Wolf said in a press conference Wednesday.
"I will continue to advocate for federal aid for businesses and workers in Pennsylvania. But in the meantime I will continue to do everything in my power to provide support at the state level to the Pennsylvania businesses that have been hurt most by the pandemic," the governor said.
"The money that should be coming in the next round of the CARES Act also has some money focused on businesses," he added. "So the $145 million by itself is not going to be enough. Our hope is we can get it out quickly, and maybe that is the thing that helps tide businesses over between now and when the Washington money begins to flow in."
Wolf is initiating the transfer from the workers compensation fund to the state's general fund. The General Assembly can then use that money to provide loans or grants to businesses. The workers compensation fund is required by law to have a $500 million surplus, and the $145 million is part of the excess in that fund. The legislature will be responsible for determining how the money will be distributed.
"If the General Assembly acts quickly, we can get this into the hands of businesses," Wolf said. "$145 million goes a long way with small businesses, and it certainly goes a long way to building that bridge between where we are and when that CARES Act funding starts drifting in from Washington. The quicker we can get it out, the more effective it will be."
Wolf said he believes protecting the public from the coronavirus by implementing restrictions, while also providing financial relief to business, is the best balance he can make during the pandemic.
"This pandemic has imposed horrible choices on all of us. Each of us as individuals have had to make decisions about our own personal safety, the health of our families, and our economic well-being. And they have been awful choices. It's not the fault of restaurant owners or bar owners or gym owners that their business is conducted where people gather together, that's what the virus likes. Because that's what the virus likes, we're all subject to the dictates of the virus, and it's made life hard for all of us, but especially for those businesses, the workers, the owners, and the patrons," he said.
"What I'm trying to do here is say, 'Listen, let's try to figure out a way to figure out both things,'" Wolf added. "We can't ignore reality. We can't ignore the fact this virus is out there. We're all fatigued, but it's out there and that's a reality. So how can we make living with this reality as palatable as possible? And the only thing I can think of is do what this $145 million is focused on doing, and I hope the General Assembly will agree to get it in the hands of the businesses that need it most."
Levine on Pa. vaccine distribution plan
At a separate press conference Wednesday, state Health Secretary Dr. Rachel Levine discussed Pennsylvania's COVID-19 vaccine distribution plan. Currently, the vaccine is being administered to health care workers and residents and staff of long-term care facilities.
Levine said 41,444 health care workers had received the vaccine, with another 30,225 first doses of the vaccine from Pfizer being distributed to health care facilities this week. Beginning next week, a federal partnership with CVS and Walgreens will administer the Pfizer vaccine to residents and staff at skilled nursing facilities across the state.
The Moderna vaccine also is being distributed this week.
It's critical, Levine said, that every health care worker who wants to be vaccinated receives the shots, whether they're affiliated with a hospital or not. There are more than 900,000 health care workers in Pennsylvania, she said, and the state is working to ensure that all of them, including those who work in home health care, are vaccinated during the first stage of the vaccine rollout.
The state also is working with hospitals to facilitate communication with emergency medical service personnel, Levine said.
"As hospitals are able to vaccinate their high-risk workers, it is very important they continue to vaccinate health care workers facing the same risk in their workplace, such as EMS providers, non-affiliated physicians, their staff and stakeholders. This includes EMS agencies affiliated with their hospitals, as well as independent EMS agencies who are not," she said.
"EMS workers are called to care for people experiencing a health crisis and [are] in immediate need of care. While EMS workers do take steps to protect themselves, including wearing PPE, they are walking into unknown situations and are frontline first responders. So my message today to hospitals is reach out and work with EMS providers and agencies and other non-affiliated health care providers to work to get them vaccinated as soon as possible."
Levine also reminded the general public that it will be months before everyone can be vaccinated, so preventing the spread of the virus remains critical.
"As we approach the holiday season, we cannot let our guard down, we must stay the course, we must continue to follow our personal and collective responsibility to each other to prevent the spread of this virus," she said.
"Until everyone can get vaccinated, we need people to answer the call and wear a mask, wash their hands frequently, avoid large and small gatherings, to stay home and download the COVID Alert app. I strongly feel people have a collective responsibility to each other, their families, their neighbors, their communities, and our commonwealth to stand united and stop the spread of the virus."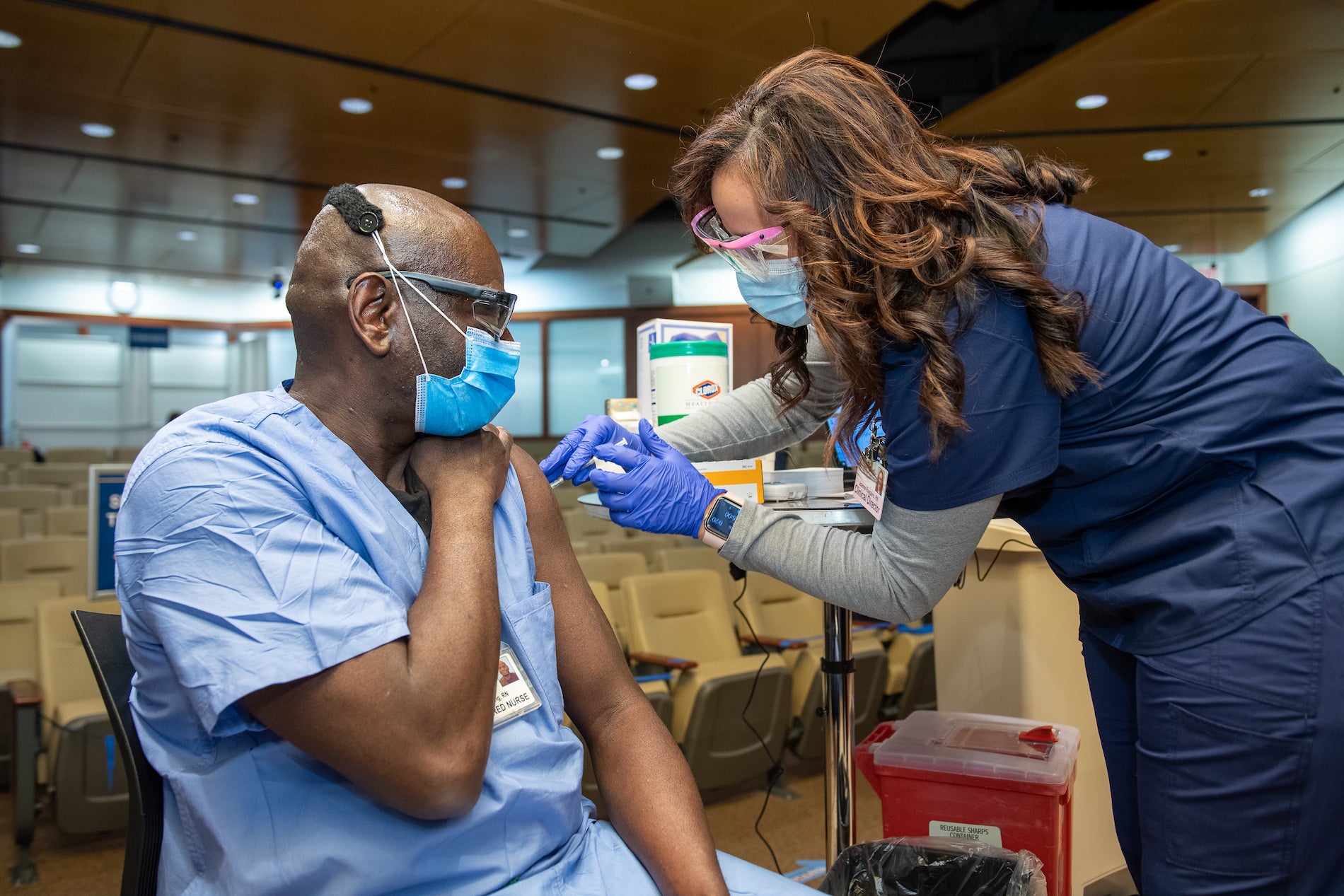 Levine said the timing for administering the vaccine to certain groups is dependent on Operation Warp Speed and the amount of doses the federal government provides the state. Which hospitals receive the Pfizer vaccine largely depends on whether they have the freezers required to store the product.
"It's very hard to have a timetable. The one part of this we don't control is how much vaccine we get each week. … Each phase depends on how much vaccine we get," Levine said. "That will depend on the production and manufacturing capabilities of the two pharmaceutical companies, that will depend on the logistics, which is completely determined by Operation Warp Speed. And then hopefully more vaccines might be able to be approved … and that would change things completely. So a timetable is completely variable and flexible at this point."
The state is working to adjust its vaccine distribution plan to match the Centers for Disease Control and Prevention's Advisory Committee on Immunization Practice plan, which was published Tuesday. That includes recommending that people over 75 and some frontline essential workers be included in the early phase of administering the vaccine — shortly after health care workers and long-term care residents.
"The CDC has basically outlined two priority groups at the same time: One is vulnerable seniors 75 and older, and second are frontline workers, so we will then work out the logistics of how we will get that done," Levine said. "We found out yesterday afternoon what the groups are, and we will work on how to accomplish that and will start working on it right away."
Pennsylvania originally outlined essential workers as those in the critical manufacturing, emergency services, energy, nuclear reactors, materials and waste, and food and agriculture sectors, as well as workers in congregate care settings, transportation workers, water and wastewater workers, and those who work in education and child care.
Levine said the state will partner with pharmacies, federally qualified health centers, and hospitals and doctors' offices to achieve that. She said the state also might have some "mass vaccination clinics."
Montgomery County outlines vaccine details
The Montgomery County Office of Public Health received 2,000 doses of the Moderna vaccine Wednesday morning. The county will use the first doses early next week to vaccinate paramedics and EMTs, public health nurses, and other critical frontline workforce. The county does not have confirmation on the frequency or the number of vaccines it will receive in the future.
Seventy-eight hundred doses of Pfizer and Moderna vaccines were delivered to hospitals in the county Tuesday to administer to their staff. The federal government will work with CVS and Walgreens to vaccinate residents and staff at long-term care facilities next week.
"Finally, after 42 weeks, we can finally go on the offense of this virus instead of only playing defense,"  County Commissioners Chair Valerie Arkoosh, a physician, said at a press conference Wednesday afternoon.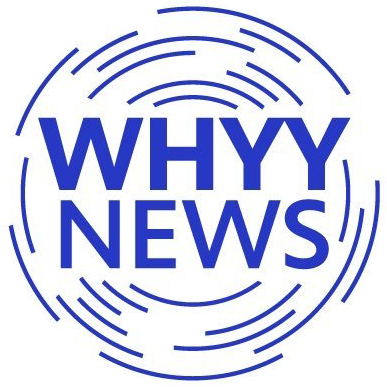 Get daily updates from WHYY News!
WHYY is your source for fact-based, in-depth journalism and information. As a nonprofit organization, we rely on financial support from readers like you. Please give today.