Pa. coronavirus update: All Philadelphians 16+ will be eligible for vaccine April 19
Updated: 3:55 p.m.
___
Ask us about COVID-19: What questions do you have about the coronavirus and vaccines?
Pennsylvania officials announced 4,255 new confirmed cases of COVID-19 on Tuesday, bringing the statewide total since the start of the pandemic to 1,049,655. As of 11:59 p.m. Monday, the state recorded 37 new deaths from COVID-19 over the weekend, bringing the number of total fatalities to 25,237. 5,702,677 vaccinations have been administered, according to the state's most recent data; that means 35.2% of the state's eligible population has received a first dose. 2,037,055 people have been fully vaccinated.
Philadelphia, which counts COVID-19 cases separately from the rest of the state, reported 700 additional confirmed cases on Tuesday for a total of 126,759 since the beginning of the pandemic. The city's Department of Public Health confirmed an additional eight fatalities Tuesday, which brings the total number of deaths attributable to the virus in Philadelphia to 3,293. As of Monday, 566,733 vaccinations have been administered in the city, with 318,604 people fully vaccinated.
All Philadelphia residents 16+ eligible for vaccination April 19
An increase in vaccine locations and supply means "we are moving much more quickly than we were before," Philadelphia Health Commissioner Dr. Thomas Farley said Tuesday. That's good news for waiting Philadelphians: starting April 19, all residents 16 and older will be eligible for the vaccine.
As of April 5, sanitation workers, maintenance and janitorial workers, utility workers and postal delivery workers are eligible. Starting Monday, April 12, the rest of the city's Phase 1C — including a number of essential workers who cannot work remotely — will be eligible as well. On April 19, all residents in the city will be eligible to receive the COVID-19 vaccine.
The new schedule puts Philadelphia on track with the rest of the state, as well as New Jersey. As of April 6, Delaware has already expanded eligibility to all residents 16 and older.
Appointments will be made available to the general public immediately starting April 19; residents registered in the city database will get a notification and sign-up link once their group is eligible.
That doesn't mean everyone's getting an appointment right away, of course. Officials anticipate a wave of interest that may make it difficult for residents to schedule appointments immediately. And the city health department is asking vaccine locations to continue to prioritize immunocompromised people and people over 65, who are at the highest risk for severe cases of COVID-19.
In terms of timeline, Farley said, "It really is going to depend more than anything at this point on how many people ultimately want to be vaccinated … everyone probably could be vaccinated by the end of June."
He also suggested that younger, healthier Philadelphians wait to get the vaccine to give older or higher-risk residents more chance to register first. "If you're young and healthy and you're 25, maybe you should wait a little bit."
There are currently 247 vaccine providers across the city. A new federally-backed vaccination site — partnering with North Philadelphia nonprofit Esperanza — is set to open this Friday and administer about 1,000 doses this weekend.
As vaccination rates rise, Pa. COVID-19 testing still ongoing
Pennsylvania opened up eligibility this week to all residents in Phase 1B, part of an accelerated schedule that will make all Pennsylvanians over 16 eligible for the vaccine by mid-April. But as COVID-19 community transmission rates begin to rise again, officials cautioned residents Tuesday to stay careful as testing efforts ramp up in the state.
"At the beginning of this pandemic, testing was a huge push for us," said Lindsey Mauldin, a senior advisor with the Pa. Department of Health. "I think at this point, folks are starting to think testing isn't as important…we continue to encourage folks who have symptoms to go out and get tested, so we can follow where the virus is and understand where it might happen again."
Since September, the state has been providing pop-up COVID-19 testing through an initiative with AMI Expeditionary Healthcare (AMI). The work with the private vendor was funded by a federal epidemiology and laboratory capacity (ELC) enhancing detection grant. Initially, testing targeted Pennsylvania counties with the highest positivity rates; pop-up testing then continued on a rotating basis throughout 61 counties, testing a total of 41,250 residents. That partnership will continue to offer pop-up testing, Mauldin said.
Testing has also become more widely available in recent months, due in part to new FDA emergency use authorizations for over-the-counter tests, as well as various testing initiatives in colleges, universities, and even K-12 schools. And pharmacies and urgent care centers like CVS, Walgreens, and Vybe have offered testing throughout the pandemic as well, although several have pivoted to solely offering vaccination in recent months.
Meanwhile, vaccine distribution continues. The five-county southeast region, which has gotten fewer vaccines per capita than the rest of the state, will receive 84,000 doses of the one-shot Johnson & Johnson dose this week, a greater share than other counties. Officials say that will help to alleviate the disparity.
When will Pa. schools reopen? Watch state-wide COVID rates
In Pennsylvania, the state's guidance for when to return in person to schools — fully, partially, or not at all — is based on rates of community transmission. And recently, those rates are rising.
As of Thursday, April 1, the state has seen a seven-day case increase of 21,753 cases; the previous seven-day increase was 18,421 cases, indicating 3,332 additional new cases across the state over the past week compared to the previous week. The statewide percent-positivity rate increased to 9.4 percent from 7.6 percent when compared to last week, according to an official release.
In order to determine recommended instructional level, Pennsylvania schools look at transmission rates in each county, which are indicated by three levels: low, moderate, and substantial. Low transmission allows full in-person instruction; moderate allows in-person or blended instruction; and substantial allows only blended or fully remote instruction. As of last count, five counties in the state were considered low, 17 counties were considered in a moderate level of transmission, and 45 counties, including all in the Philadelphia region, were in the substantial level of community transmission.
And although students age 5-18 are generally considered low-risk for contracting COVID-19, it is possible. Throughout the pandemic, there have been 101,038 total cases of COVID-19 among 5- to 18-year-olds in Pennsylvania, according to the state's department of health. Of that total, 4,670 occurred between March 26 and April 1.
For more information about what the state is monitoring as a potential risk factor in pandemic mitigation efforts, visit the COVID-19 Early Warning Dashboard.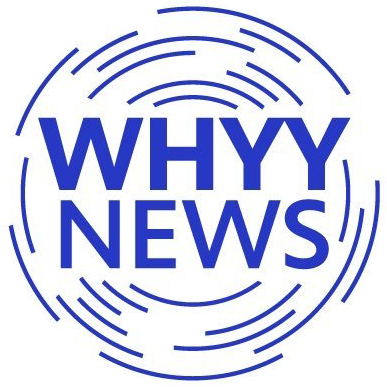 Get daily updates from WHYY News!
WHYY is your source for fact-based, in-depth journalism and information. As a nonprofit organization, we rely on financial support from readers like you. Please give today.