Pa. coronavirus recovery: Restaurants can increase indoor dining to 50% capacity on Sept. 21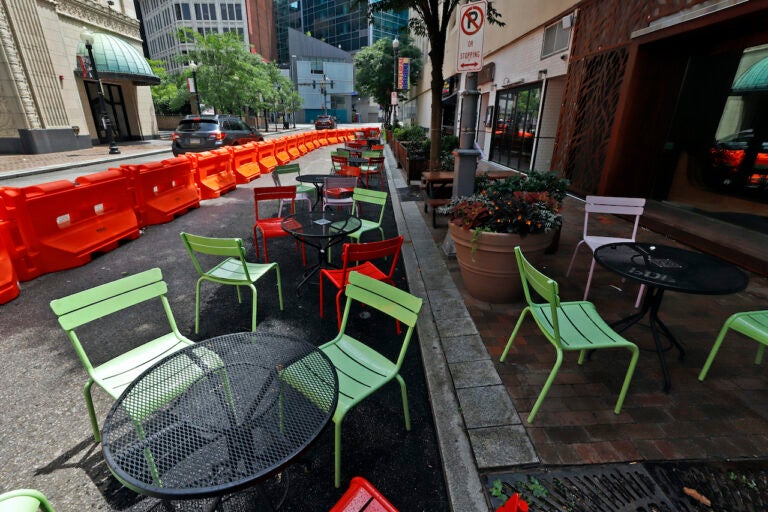 Updated at 6:32 p.m.
–
Are you on the front lines of the coronavirus? Help us report on the pandemic.
As of Tuesday, Philadelphia reported an additional 43 cases of COVID-19, making for a citywide total of 34,742 confirmed cases and 1,763 deaths. Over the past week, the city has averaged 109 cases per day.
As Pa. reopens indoor dining, city officials warn governor's restaurant policy might not apply
It's a big day for indoor dining — Gov. Tom Wolf's announcement that restaurants statewide can begin offering indoor dining at 50% capacity on Sept. 21 comes on the same day that Philadelphia is reopening its own indoor dining — albeit at just 25% capacity.
City Health Commissioner Tom Farley warns that Philadelphians shouldn't get too excited about the statewide measure just yet.
"Restaurants in Philadelphia should not assume that we will just follow the governor's policy change here in the city," he said. "As a city that was hit hardest by this epidemic, we have been more restrictive than the state in a number of areas in the past. And we will continue to be more restrictive if we feel that it's necessary to protect Philadelphia residents."
He emphasized that the city's reopening of indoor dining is contingent on restaurants and patrons following strict social-distancing guidelines, including:
A mandatory six feet between diners at different tables
Required masks by everyone in the restaurant, except when seated at tables and eating
No bar service and no alcohol served except as part of a meal
That said, some are already celebrating — Philadelphia Parking Authority is celebrating the move by offering discounted pricing at six of its Center City garages. Between now and November 30, patrons and participating restaurants will be offered a discounted $7 flat parking rate after 5 p.m. for up to four hours.
Getting certified for 50% indoor dining capacity
For the move to 50% indoor dining capacity, restaurants will have to adhere to the rules of a self-certification program.
"I chose not to ignore reality, in terms of recognizing that bars and restaurants can be places where that virus can actually do some bad things," Wolf said. "But I also recognize that we have a financial obligation to that industry to say, 'Okay, we're asking you to bear a really tough burden here, in terms of addressing this. It's not your fault; it's a virus.'"
The self-certification program includes rules related to social distancing, as well as alcohol sales. Restaurants that want to increase their capacity must be certified by Oct. 5, and promise to follow those rules or face penalties. Self-certification documents and information will be available online starting Sept. 21.
Restaurants that self-certify will be included in a searchable online database that's accessible to consumers.
Wolf said Pennsylvania limited restaurants to 25% indoor capacity in July, under CDC recommendations, in a bid to stem rising infection numbers throughout the state. (Philadelphia only allowed indoor dining to resume Tuesday with restrictions.)
"I think we're at a point where we are ready to lift that partially," Wolf said. "I think we're in a position to recognize the hardship that this has caused for restaurants and at the same time, continue to do what we can do to keep people safe."
Restaurants will still be required to limit alcohol sales, and cut them off by 10 p.m.
Pennsylvania Health Secretary Rachel Levine said this measure, as well as the rule prohibiting drink sales without ordering food, is designed to prevent young people, especially college students, from gathering in larger groups and close proximity indoors.
"We don't want people to congregate while they're drinking," she said.
Levine cast the capacity expansion as a cautious step to help the restaurant industry survive in anticipation of the colder weather moving diners inside. While Pennsylvania's coronavirus case counts remain low, if the virus begins to spread as more people eat indoors, she said, the plan would be revisited.
Restaurant owners with questions can contact covidselfcert@pa.gov.
Temple COVID cases on the decline
After news of a COVID-19 outbreak that caused Temple University to move its classes online, Health Commissioner Tom Farley announced that the school's infection rate seems to be falling.
"The Temple University outbreak appears to be subsiding," Farley said. "Case counts appear to be falling in the past few days, and Temple University conducted testing over the weekend — they did about 150 students per day — and they saw a decreasing percentage of those students who tested positive each day."
Farley added that so far, there's no evidence of Temple students infecting other populations in the city.
But he says that, amid outbreaks at universities across the country, he remains concerned about potential spread at area colleges.
"Social gatherings appear to be the greatest risk," he said. "We continue to hear about parties, that were reported to us by a number of students, where there's at least one student who tested positive. Several of those parties were organized by fraternities and sororities. Even if these parties are relatively small, if people are not wearing masks and they're getting together indoors, they can set up very rapid spread. So we're asking all the colleges in the area to do whatever they can to prevent these situations."
SEPTA to offer free masks, better cleaning, and bikes during rush hour in an effort to bring back riders
SEPTA is working to bring back lost riders with changes that include more comprehensive cleaning, free masks, and allowing cyclists to bring their bikes on all trains during peak hours.
The changes are outlined in a report that SEPTA released Tuesday called "Move Better Together," which the authority is calling a "recovery plan" to summarize lessons learned from the pandemic, and a framework for moving forward.
In a press release, SEPTA's General Manager Leslie Richards said that the organization formulated the changes after talking with customers.
"We learned that the most critical issues are mask-wearing, cleaning and sanitizing, and ensuring safe social distancing," said Richards. "SEPTA has moved quickly with resources and new plans to address these concerns, and we will continue to build on these initiatives moving forward."
In its report, SEPTA also promises to improve customer communication through improved signage and social media, an updated website, and a "wayfinding master plan" that unifies the subway and trolley lines to treat them as a single network that makes the system easier to navigate.
It also includes details about how the pandemic has affected SEPTA's ridership and revenue — including an anticipated loss of $400 million over the next three fiscal years.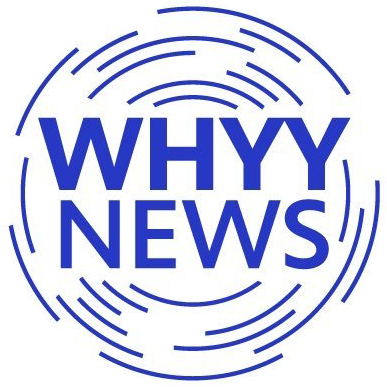 Get daily updates from WHYY News!
Wolf and Dems urge General Assembly to pass legislation protecting Pennsylvanians from eviction
Governor Wolf is urging Pennsylvania lawmakers to act on legislation that would protect 400,000 households from potential homelessness.
"So many people in our commonwealth are facing an eviction cliff," Wolf said Tuesday at a press conference in Lancaster. "I have asked the general assembly to pass legislation to place a moratorium on evictions and foreclosures, and to amend the state's assistance program."
Governor Wolf previously issued an executive order pausing evictions and foreclosures, which expired on Aug. 31. While the Centers for Disease Control imposed a nationwide evictions ban last week, Wolf says the move provides only limited help.
"Here's the problem — it doesn't protect all renters, just some," he said. "It doesn't stop mortgage foreclosures at all. And it doesn't assist landlords who are struggling to pay their mortgages and pay their taxes."
In addition to extending the moratorium on evictions, Wolf is calling for legislation that would expand access to relief programs for renters and homeowners based on CARES Act funding by instituting the following changes:
Raising the cap on rent relief from $750 a month
Eliminating the requirement that households be 30 days behind on rent or mortgage payments in order to be eligible for assistance
Eliminating the requirement that applicants apply for unemployment compensation
Provide landlords and mortgagees the option to forgive the remaining unpaid rent or mortgage payments, or allow the balance to be repaid over one year
Extending the application deadline from September 30 to October 30
Allow the Pennsylvania Housing Finance Agency to retain up to 5% of CARES funds for administrative funds
Governor Wolf is also calling for an additional $100 million in CARES funding to help with rent relief.
"Housing is a human right," said Democratic state Senator Tim Kearney at the Lancaster briefing. "As social distancing continues, staying safe means having a home to stay in. Ensuring housing stability is not just a moral imperative, but it's also a public health necessity. That's why we in the general assembly must act now to keep people in their homes."
Rep. Malcolm Kenyatta joined in on demanding that Republican lawmakers approve the changes.
"Keeping people in their homes during a pandemic is not political. This should be bipartisan. This should be easy," Kenyatta said. "The general assembly has to act. We have to act quickly. We should act this week. We should have acted last week, but the second-best time to last week is right now."
Prepare for flu season
Pennsylvania Secretary of Health Rachel Levine stressed the importance of getting a flu shot this winter season.
"While we wait for a safe and effective COVID-19 vaccine to go through its clinical trials, you can get a safe and effective flu shot right now," she said Tuesday.
Flu and COVID-19 symptoms can be hard to distinguish, making it all the more important that people get a flu shot, Levine said. That way, doctors and patients can rule out the flu and more easily diagnose and detect any potential rise in COVID-19 cases. Some scientists have predicted that the flu season won't be as bad this year because social distancing and mask-wearing measures will curb its spread. That was the case in Latin America, which is wrapping up its winter with a considerably lower number of flu cases. Still, other researchers worry that if both viruses were contracted at the same time, or in rapid succession, the impact could be much worse.
Last season, more than 130,000 Pennsylvanians were diagnosed with the flu, and those are just those who sought medical attention. 102 people, including one child, died.
Levine said the state has requested and expects to receive 860,000 flu vaccines to be distributed across the commonwealth – more than double its allotment last year. It's recommended that anyone over six months of age receive one. The vaccine is available in a nasal spray in addition to an injection, and is available at grocery stores, pharmacies and primary care doctor's offices.
Insurance usually covers a flu shot. For those who are uninsured or underinsured, Pa. state health centers distribute the vaccine for free. 
WHYY's Nina Feldman contributed reporting.