Pa. coronavirus recovery: Philly libraries stay closed in early days of 'yellow'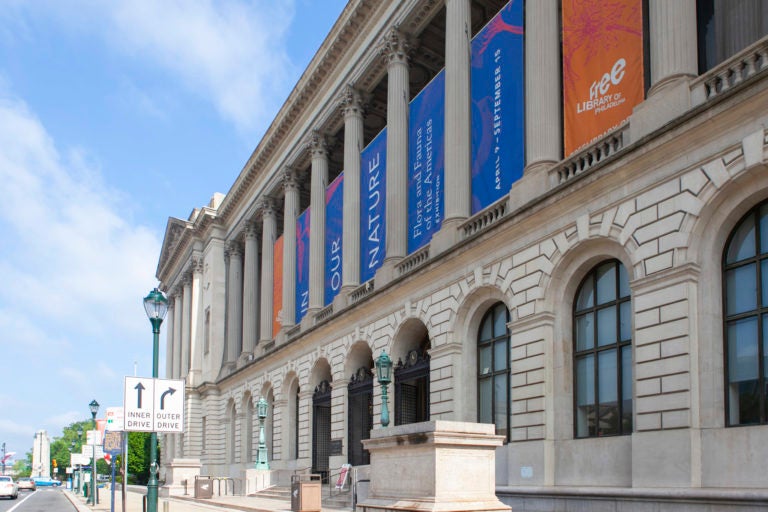 Updated at 5:30 p.m.
–
Are you on the front lines of the coronavirus? Help us report on the pandemic.
As of Monday, Pennsylvania's Department of Health has reported 75,943 cases of the novel coronavirus, including 5,953 fatalities. Philadelphia's Department of Public Health has reported 23,691 cases, including 1,414 deaths.
Philly libraries remain closed during the 'yellow' phase
All 55 branches of the Philadelphia Free Library system remain closed as the city is beginning the "yellow" phase of coronavirus mitigation efforts.
In the meantime, the library will be offering virtual programming such as storytelling time, yoga and book discussions.
For now, book drops also remain closed, and all loan periods and holds will be extended pending reopening.
As the yellow phase progresses, select locations will begin making pickups and returns available, but no date has been announced.
Unemployment compensation system still grappling with fraud
Stolen identities are still being used to apply for unemployment compensation in Pennsylvania, according to the Department of Labor and Industry.
"We continue to work closely with multiple state and federal agencies to investigate," said secretary Jerry Oleksiak. "Because this is an ongoing investigation, we obviously will not be getting into any particulars."
In order to keep funds from being deposited automatically into fraudulent accounts, the state began issuing checks and mailing them in lieu of electronic deposit. The payment method will change again starting next week, to state-issued debit cards.
If you receive money you haven't applied for, the DLI website spells out a process for returning it.
Issues plaguing the Pandemic Unemployment Assistance program are also being worked on, said Susan Dickinson, Director of the Office of Unemployment Compensation Benefits Policy. That program provides unemployment compensation to gig workers, the self-employed and people with an insufficient job history who have lost work due to the coronavirus pandemic, backdated to when that loss began. However, a software issue with the vendor kept people who were out of work for weeks before the program rolled out from accessing backdated benefits. Dickinson said a fix is being piloted right now and should be rolled out shortly.
Pa. nursing homes must test all residents by July 24
Skilled nursing facilities must test all residents and staff at least once by July 24, in accordance with a new order from the Pennsylvania Department of Health.
Two-thirds of all COVID-19 deaths in the state have occurred at nursing homes.
"Despite the best efforts of public health officials and others to mitigate and control the spread of COVID-19 and the concomitant danger to residents and staff within these facilities, and in the community, the virus is still spreading," wrote Secretary of Health Rachel Levine. The launch follows a universal testing pilot at five long-term care facilities between May 11 and May 26.
Universal testing is an important step toward easing restrictions on nursing homes, and is recommended in guidance from the Centers for Medicare and Medicaid Services. The federal agency also recommends that the homes have the capacity to retest each staff member on a weekly basis after the baseline test is administered.
At the end of May, Gov. Tom Wolf signed House Bill 2510, which dedicated $245 million in emergency federal funds to Pennsylvania's nursing homes, some of which goes to testing.
Coronavirus picture improves in Montgomery County
Montgomery County officials shared a coronavirus forecast that's steadily improving on Monday.
Cases among nursing home residents and staff have declined, and fewer hospital beds are needed to treat COVID-19 patients than in weeks prior.
"We've made a lot of progress in the last few weeks," said commission chair Val Arkoosh. "Let's keep up this great momentum."
Since last week, the county confirmed five more deaths due to the coronavirus, in people ages 67 to 96-years-old. There have been 148 new confirmed cases since last week, bringing the total to 7,516. Free testing is available for anyone who wants or needs it.
Around 13% of all people tested at the community-based site have tested positive in the last 14 days, approaching the goal metric of 10%. However, "we still have plenty of virus in our midst and we must continue to be cautious," said Arkoosh.
The one-time epicenter of the pandemic locally, Montgomery County transitioned to the 'yellow' phase of coronavirus mitigation last week. Arkoosh encouraged anyone who has been working from home to continue telework, per guidance issued by Governor Wolf.
Youth softball and baseball can resume practicing, but not playing games, during this phase. Montgomery County parks will also begin a "tiered" reopening, starting with the Norristown Farm Park on June 10.
Parking enforcement returning to Center City, University City
The Philadelphia Parking Authority will begin enforcing parking rules again in Center City and University City starting on June 15, according to a press release.
"Working in conjunction with our transportation partners at the city and SEPTA, we are taking these initial enforcement steps now on June 8 in order to lay the necessary groundwork for an anticipated full operational return to normal in the coming months," said PPA Executive Director Scott Petri.
On June 22, parking meters and residential parking restrictions will resume across the city.
The Parking Authority stopped issuing tickets in mid-March, as a part of massive realignment of priorities to try to mitigate the spread of the coronavirus across the city. Over the last three months, enforcement focused on safety violations, not parking.
To minimize risk, the PPA is encouraging drivers to use the meterUP app to pay for parking remotely.