Pa. coronavirus recovery: Pa. DOH orders measures to protect hospital staff and patients
Updated at 6:05 p.m.
–
Are you on the front lines of the coronavirus? Help us report on the pandemic.
Pennsylvania's Department of Health on Tuesday reported 76,436 cases of the novel coronavirus, including 6,014 fatalities. Philadelphia's Department of Public Health on Tuesday reported 23,822 cases, including 1,425 deaths.
Pa. Department of Health orders measures to protect hospital staff and patients
Secretary of Health Rachel Levine gave hospitals a week to put in place several measures to protect their staff and patients from the spread of COVID-19, with a deadline of next Monday (June 15). The order covers medical and nursing staff as well as other employees like those in housekeeping and maintenance, and applies to all hospitals licensed by the department. The measures that hospital have to implement at the very least include:
Require masks for all patients and visitors, with exceptions only for people under the age of 2, or for whom masking is a health risk
Personal protective equipment to hospital staff, which includes respirators to staff caring for COVID positive or suspected COVID patients. The hospital must give out the respirators at the start of a shift and replace them as soon as the staff says the respirators have been damaged or are no longer effective.
Notify a staff member if they have been in close contact with a confirmed or probable COVID patient as soon as possible, no later than 24 hours after a hospital finds out
Testing for all hospital staff who have been in close contact with a COVID-19 case, regardless of whether the staff show symptoms
The supply of masks continues to be an issue. A Washington Post-Ipsos poll of more than 270 health care workers done in late April and early May found that more than 60% still report a shortage of N95 respirators.
In late April, the Food and Drug Administration recommended ways to reuse equipment like masks and gowns if hospitals are running low. Earlier this week, the FDA updated their guidance about cleaning and reusing respirators yesterday, noting that "authorized respirators manufactured in China may vary in their design and performance."
Five more drive-thru testing sites open on Wednesday
Starting Wednesday (June 10) there will be five more drive-thru COVID-19 testing sites in Walmart parking lots in the middle, the west, and the northwestern parts of Pennsylvania.
Walmart Supercenter parking lot, 167 Hogan Blvd, Mill Hall, PA
Walmart Supercenter parking lot, 21920 Route #119, Punxsutawney, PA
Walmart Supercenter parking lot, 50 Foster Brook Blvd, Bradford, PA
Walmart Supercenter parking lot, 10 Kimberly Ln, Cranberry, PA
Walmart Supercenter parking lot, 2901 Market St, Warren, PA
They will be open Monday, Wednesday, and Friday from 7 to 9 a.m. to test up to 50 people a day. People who want to get tested have to register a day in advance. There will be more sites announced in the coming days, with the full list of sites at the Pennsylvania Department of Health website.
The test is free for Pennsylvanians, and people who get tested will get an email with the results within a day or two. A doctor will call anyone who tests positive. Pennsylvania Secretary of Health Rachel Levine said anyone who believes they have symptoms of COVID-19 can get tested. Governor Tom Wolf said the goal is that everyone who needs a test can get one.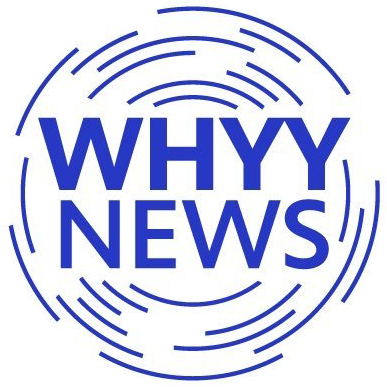 Get daily updates from WHYY News!
Pennsylvania officials urge residents to prepare for storms and floods as well as spread of COVID
The 2020 hurricane season started June 1, and atmospheric scientists predict it to be "above normal," which means 13-19 named storms, with as many as six of those major hurricanes in Pennsylvania, said Jeff Thomas, executive deputy director of the Pennsylvania Emergency Management Agency (PEMA).
"Just last week, a fast-moving and large band of thunderstorms produced significant wind damage, resulting in four deaths in a matter of less than 10 minutes in southeastern Pennsylvania," Thomas said.
Three died in Montgomery County because of falling trees, and one died because of a house fire and electrical malfunction caused by a falling tree, according to the National Weather Service. 
Thomas reminded people to prepare by making sure they can get weather alerts through local media or weather radio from the National Oceanic and Atmospheric Administration, and buying flood insurance, regardless of whether someone owns or rents a home.
"Federal standards for assistance to homeowners after a disaster are more stringent than ever," he said. An NPR investigation last year found that the wealthy get more relief after disasters, and federal agencies allocate aid according to cost-benefit calculations meant to minimize taxpayer risk.
Thomas added that people who live outside a designated flood zone can also buy flood insurance, and that since 1993, more than 90% of reported floods to the National Weather Service in Pennsylvania happened outside identified flood zones. Scientists have warned for years that flood maps from the Federal Emergency Management Agency are outdated and don't account for climate change.
Thomas quoted 2017 FEMA statistics that an inch of flooding could cause more than $250,000 worth of damage to a 2,500 square foot, one story home.
People should have a plan for shelter during a storm, and prepare emergency kits that include masks and hand sanitizer as well as the usual essentials like three days' worth of food and water and medication, said Ray Barishansky, deputy secretary for health preparedness and community protection at the Pennsylvania Department of Health.
He and Thomas said that counties still have plans for cooling stations during extreme heat, for people who do not have air conditioning at home or when the power is out. They recommend cooling stations make sure people wear masks, get their temperature checked at the door, and still practice social distancing.
Pandemic has hit Philadelphia's economy particularly hard
Out of the 25 largest counties in the U.S., Philadelphia has been especially hard hit by the pandemic, because Philadelphia has the largest share of small businesses that are affected by stay-at-home orders, according to a new report from the city controller.
The report notes that more than 62% of small businesses in Philadelphia are affected by COVID-19, impacting more than 68% of workers in affected industries.  Those include food services, accommodation, retail, transport, health care, and entertainment. The report defines small businesses as ones that have fewer than 250 employees. It notes businesses have had to operate a lot less and cut worker hours.
More than 150,000 Philadelphia workers have filed for unemployment since the second week of March, according to data from the Pennsylvania Department of Labor and Industry. That's about one-fifth of the city's total workforce. More than a million people statewide applied for unemployment, taxing a decades-old system, and leaving some workers to call the helpline thousands of times.
Of the other large counties in the U.S., Philadelphia also had the highest unemployment and poverty rates going into the pandemic.  Philadelphia has been the country's poorest big city for years, according to research from the Pew Charitable Trusts. The controller's report notes that because of the pandemic, unemployment and poverty rates in Philadelphia will increase and remain the highest in the country for the foreseeable future.
It concludes that small businesses and workers will need "additional relief to limit the long-term damage to the foundation of the city's economy."