Outdoor concert series, the area's museums, attractions return, and how to fight racism in this week's 'Things to Do'
Listen
5:14
This week, more cultural institutions are reopening around the Delaware Valley, but it also comes with a sad announcement too. The city of Philadelphia banned all large gatherings on public property that require a permit until 2021, effectively cancelling the fall festival season, as well as the Philadelphia Marathon, the Mummers Parade and the Thanksgiving Day Parade. As the ban only applies to Philadelphia for now, there may be some wiggle room in the suburban counties if coronavirus infection rates improve. On the bright side, some of the area's favorite venues and attractions continue to reopen this week.
Mood Mütter
Philly's museum of the macabre, otherwise known as the Mütter Museum at the College of Physicians is reopening Saturday, July 18. Advanced ticketing, mandatory mask-wearing and capacity limits, along with increased cleaning, are the new mandates. One of the exhibitions you can expect to be popular is the Mütter's look at the 1918 Spanish flu pandemic, which hit Philadelphia particularly hard. "Spit Spreads Death" tells the story of the devastating outbreak and how the city managed it back then. There are some fascinating, albeit disturbing, similarities to Philadelphia's current attempts to wrestle with the coronavirus. The adage, "Those who do not remember the past are condemned to repeat it," attributed to writer and philosopher George Santayana, has never been more relevant.
The Mütter Museum at the College of Physicians, 19 S. 22nd St. 
10 a.m. – 5 p.m. daily $20, children 5 and under free
Fish tales
Camden's Adventure Aquarium is back this Friday – with some new attractions, including two-toed sloths. As we shared last week, the Philadelphia Zoo boasts a sloth bear, which is not the world's slowest animal. The two-toed sloths at the aquarium take that title. Honey and Molasses are nocturnal creatures who sleep 15-20 hours a day, so not sure if you'll see them ambulatory. COVID-19 protocols include marked social distancing and mandatory masks for employees and for aquarium patrons.
Adventure Aquarium, 1 Riverside Dr., Camden, N.J. 
9 a.m. – 6 p.m. daily $31.99, kids 2 to 12 $21.99
A shore thing 
If you're heading down the shore this weekend, there's more to do than soak up the sun. The Cape May County Park and Zoo is open for visitors with the requisite social distancing and mask-wearing requirements. The zoo features 550 animals on over 85 acres. Also an interesting tidbit: 15 flamingos that used to live on Michael Jackson's Neverland Ranch now call the Cape May Zoo home. The Reptile Park and Aviary is temporarily closed but the playgrounds and park are open. Admission is free.
707 N. Route 9, Cape May Court House, N.J. 
10 a.m. – 4:30 p.m.
Easy pickings
Linvilla Orchards is open with some of the attractions that make it a fun family visit. The picnic area, playground and the rest of the grounds are closed but the farm market and garden center are open. You can fish for trout in the lake and pick your own strawberries, peaches, blueberries, corn and more depending on the summer season. The Ship Bottom Brewery beer garden is open weekends from noon to 6 p.m. Aside from the beer garden, masking is required for all guests except those under the age of 2, and social distancing protocols and capacity limits are in place for both pick-your-own fruit and fishing. (You must bring your own fishing equipment, but bait can be purchased). Advance tickets are not required, but it's a good idea to check the website or call ahead to see how crowded it may be given capacity limits.
Linvilla Orchards, 137 W. Knowlton Rd., Media, Pennsylvania
Pick-your-own fruit, fishing 8 a.m. – 3 p.m. daily
Farm market and garden center, 9 a.m. – 6 p.m. daily
Wall art
Mural Arts Philadelphia has resumed their Center City Mural Mile Walking Tour, which takes participants behind-the-scenes of the stories and artists who've created the city's colorful array of murals. Professional guides will provide information on the history of the neighborhoods along Mural Mile. They will also discuss the decades-long history of Mural Arts Philadelphia and how the organization came to select the buildings and subjects for the thousands of art walls around the city. The tours start on Saturday, July 18 and pricing is $24 per person. Tickets must be purchased online.
Meeting spot: Pennsylvania Academy of Fine Arts, 124 Broad St. Wednesdays
Saturdays and Sundays, 10 a.m., rain or shine
Mansion music
Live music has been a significant casualty of the coronavirus pandemic – and has led to some creative responses. Ardmore's The Living Room at 35 East, a BYOB intimate venue and listening room, has been one of the many entertainment spaces affected by the virus. They've pivoted by introducing their new Outdoor Music Series. The first one is taking place on Saturday, June 18 at 4 p.m. at an undisclosed mansion location with headliner Ben Arnold and the 48 Hour Horns. Tickets are $30 and must be purchased in advance. Once paid, you will be emailed both parking and concert locations. You can bring your own food, beverages, and chairs. Social distancing will be observed and mask-wearing mandatory when not in your assigned space.
Racism rejected
When the deaths of George Floyd, Breonna Taylor and Ahmaud Arbery forced the nation to take a look at its prejudices and the policies that keep them in place, it sought answers and solutions. Author Ibram X. Kendi's 2019 book, "How to Be an Anti-Racist," was already a bestseller, but it's among the books that saw a dramatic increase in sales in the wake of nationwide protests. If you're interested in learning more about how to be an ally, Kendi will appear at a virtual event on Monday, July 20 at 7 p.m. hosted by Maryland's Prince George's County Memorial Library System. The event is free and you can register for it here.
Keep checking with "Things To Do" as we continue to provide our picks for entertainment and culture during the industry's COVID-19 hiatus. Please consult our coronavirus updates to keep up with the latest information regionally.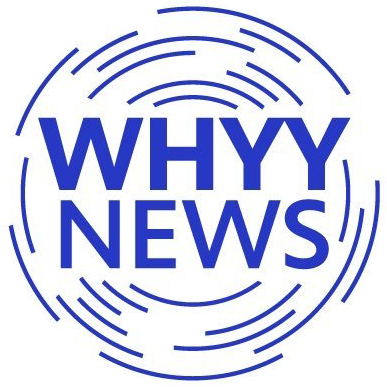 Get daily updates from WHYY News!
WHYY is your source for fact-based, in-depth journalism and information. As a nonprofit organization, we rely on financial support from readers like you. Please give today.