Opera Philadelphia to open next season with a Russian tragedy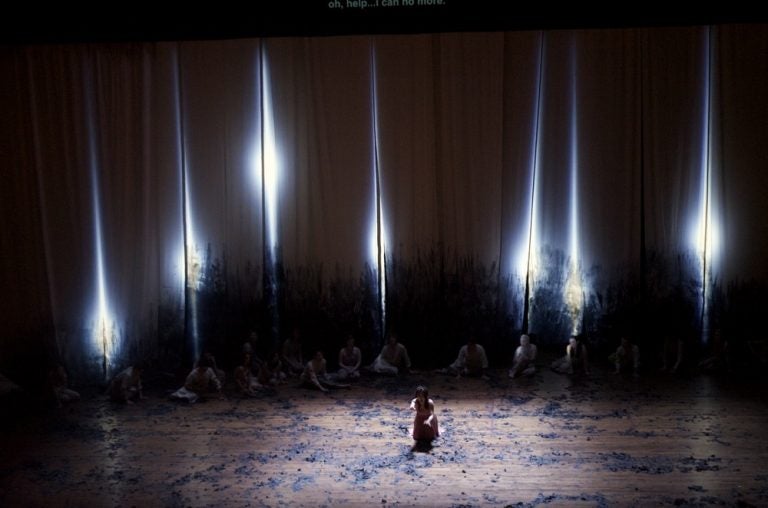 Opera Philadelphia's next season will open in September with a two-week event. Festival 019 will feature four productions, as well as ancillary concerts.
One of those productions includes the premiere of an opera based on a tragedy that occurred in Russia three years ago, opera officials announced Thursday.
In November 2016, two teens — a boy named Denis and a girl named Katya — ran away from home and holed up in a cabin in a small village of Western Russia. They had guns.
In a seemingly random attack with unclear motivation, they shot out the window at a police van, live-streaming the whole thing on social media. Then they turned their guns on themselves, ending the incident with their deaths.
"It's a timely but timeless tale about a young 15-year-old couple in Russia who became a modern-day Romeo and Juliet," said David Devan, president and general director of Opera Philadelphia.
The story became a sensationalized news item.
"What happens after their death is more operatic," said Devan. "They became these characters that were consumed by social media, and constructed by social media, and used by social media that didn't represent their lives or deaths at all."
Opera Philadelphia has commissioned composer Philip Venables and librettist Ted Huffman to create an opera based on the lives, deaths, and online afterlife of Denis and Katya. Right now the piece is still being written.
Festival 019 will also feature work almost three centuries old, Handel's "Semele." Director James Darrah has been invited back for a third time (he previously did "Breaking the Waves" and "Ne Quittez Pas") to give a contemporary design to the 18th century baroque opera.
The highly stylized, abstract staging by Darrah makes the older work more palatable to modern audiences, Devan said.
"It has a rigid A-B-A structure of things repeating, and there's not a lot of ensemble work. So, in a realistic setting, it can feel like operatic dominoes," he said. "James has a strong hand and creates otherworldly dimensions. For me, that brings out meaning in this piece."
The festival will also include an updated, South African staging of a comic fantasy by Prokofiev, "The Love for Three Oranges," and a one-man show by virtuoso singer Joseph Keckler (with musical accompaniment) "Let Me Die," exploring death tropes in opera.
Opera Philadelphia began opening its annual season with a fall festival two years ago, holding its regular subscription season the following spring. In spring 2020, it will present a vocal concert of Verdi's "Requiem" and end the season with "Madame Butterfly."