'Interior Chinatown' is the Free Library of Philadelphia's all-city read
The comic novel written like a TV screenplay by Charles Yu takes on serious issues of being Asian in America. He's now turning it into a TV show.
Listen
1:18
"Interior Chinatown," a novel by Charles Yu written in the format of a screenplay, is this year's selection for the Free Library of Philadelphia's annual all-city reading program, One Book, One Philadelphia.
By turns comic, experimental, and emotional with a sharp eye on Asian American identity issues, the story follows a character who lives in an unidentified American Chinatown and works in the television and film industry as a background actor.
His name is Willis Wu but he more strongly identifies as Generic Asian Man, a character usually seen on the edges of the screen making deliveries or working in a restaurant. He longs for a speaking part. With luck and diligence Wu hopes to rise through the hierarchy of stereotypical roles that people of Asian descent normally get, to one day achieve the loftiest of heights: Kung Fu Guy.
While Kung Fu Guy seems to be the pinnacle for Wu, the reader quickly sees that the identifier is problematic. Kung Fu Guy also suffocates inside a set of oppressive stereotypes.
"It is very specific to a kind of Asian American experience, but I also feel like it's somewhat universal," said Yu, who lives in the Los Angeles area and has worked as a writer in the television industry.
"In terms of anyone who's felt marginalized or unseen, for whatever reason: The tension between wanting to be seen, but also what happens when you are seen," he said.
The Free Library bought 1800 copies of "Interior Chinatown" for distribution through branch libraries and directly to area schools. Anyone and everyone is invited to read the book. Beginning April 20, the library will begin a series of related events, many involving community partners centered around Philadelphia's Chinatown and the city's immigrant communities from Asian countries. Those events are still being planned.
"I think issues around representation in media that give 'Interior Chinatown' its structure are relevant to everybody," said Terence Washington, the Free Library's manager of civic engagement and programs. "There are always conversations around who gets represented and how, and what that does to shape people's understanding of themselves."
"Interior Chinatown" won the 2020 National Book Award for fiction and has been picked up by Hulu to be made into a season of television episodes. It is now in production, being filmed both in Los Angeles' Chinatown and an imagined, fabricated facsimile. It will likely debut sometime in late 2023 or 2024.
Yu has written for HBO's "Westworld," as well as for programming on FX, AMC, and Adult Swim. He became an executive producer on the "Interior Chinatown" production, a role he has never before had, because he wanted to have a direct hand shepherding his book into a TV show.
"It's not autobiographical, but it has some personal resonance to me in a lot of ways," he said. "I feel like the old cartoon with the roadrunner, running off the edge of the cliff and I don't realize yet that I'm about to plunge."
The translation from page to screen could be a heavy lift. Despite being written in the form of a screenplay, the book as written would be nearly impossible to film. The character Wu lives simultaneously in the world of TV, the world of American perceptions of Asian people, and his own perceptions of himself. The text slips without warning between these sometimes competing realities.
"It was a reaction to me working in a TV writer's room and having to learn: Oh, you can't just write a tone poem. We can't film your feelings. Write something that someone could say or do, or a thing we can make," Yu said. "I think, subconsciously and to some extent intentionally, this was a very fun, freeing thing to just imagine something that I honestly wasn't even sure what it looks like."
Like the 1974 Carl Douglas song "Kung Fu Fighting," "Interior Chinatown" reads as fast as lightning, and it's a little bit frightening.
Yu plays with television tropes, spoofing the formulas of police procedurals, courtroom dramas, and kids shows. Part of the fun of the book is watching how these familiar narrative structures are deconstructed.
"It tells a great story in an innovative format, and it's hilarious," said Washington. "We're forming programs around it so I've read it a few times, and it gets deeper every time. It's deceptively breezy."
A farcical courtroom scene with nonsensical arguments worthy of the Marx Brothers becomes an opportunity to lay down in clear and concise language an explanation of the oppressive social, economic, and legal systems that Wu had internalized, teaching him to oppress himself in his own mind.
"It almost doesn't matter what the set dressing is, whether we're in a courtroom or a kid's bedroom, whether we're talking legal gibberish or we're talking a child's imagination. Underneath it all, what I was trying to get out is: people talking to each other," Yu said. "Under our masks, under our costumes, when we have those moments where we're just like, 'Forget all of this armor. Forget what I'm trying to pretend to be like. I accidentally let something slip.'"
Although Kung Fu Guy is painted as a problematic Asian role to aspire to, late in the book Yu treats readers to an epic Kung Fu fight.
"It's like Chekhov's Kung Fu fight," he said, referring to the playwriting rule that once you introduce a gun into a story, it must ultimately be fired. "If you tease a Kung Fu fighting in act one, you're going to have one in act three."
The One Book, One Philadelphia program has selected a second book aimed at younger readers, "American Born Chinese," a 2006 graphic novel by Gene Luen Yang. Like "Interior Chinatown," that book has also been picked up to become a television show. It is expected to premiere on Disney+ sometime this year.
In addition to the production of "Interior Chinatown," Yu is also working on the "American Born Chinese" TV series, which is executive produced by his brother Kelvin Yu.
Due to his television obligations, Charles Yu will not come to Philadelphia for the launch of the One Book, One Philadelphia programming on April 20. Instead, he will be interviewed live via Zoom for the opening ceremony. Yu is expected to come to town for the closing ceremony of the program.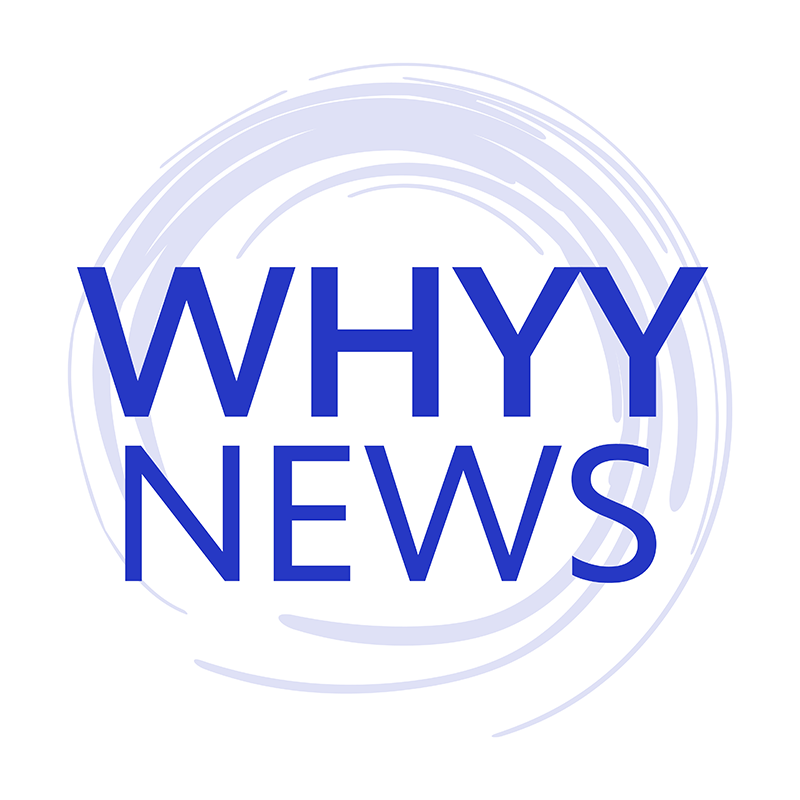 Get daily updates from WHYY News!
WHYY is your source for fact-based, in-depth journalism and information. As a nonprofit organization, we rely on financial support from readers like you. Please give today.