Ohio advocates find Pa. 'instructive' in quest to overturn congressional map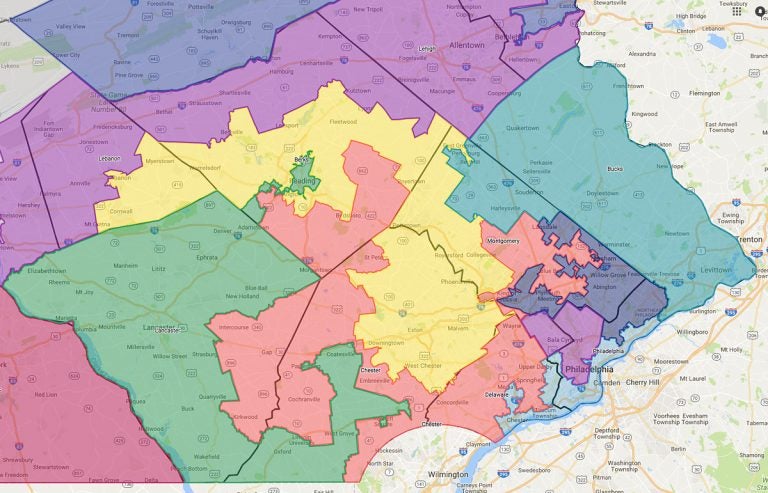 Advocates for changing congressional maps are looking to Pennsylvania's recent redistricting case as an example as they attempt to get their own maps overturned by the courts.
In particular, lawyers involved in an Ohio case say their situation has a lot in common with the one in the commonwealth.
The Ohio lawsuit differs from Pennsylvania case that led to changes in that it's a federal matter, not a state one.
But attorney Freda Levenson, with the American Civil Liberties Union of Ohio, said a lot of the principles underlying the situations are the same — and that means the successful Pa. suit is a learning opportunity.
"We as the lawyers are looking at the submissions because it's very instructive," she said. "There were wonderful experts who did a lot of work, and of course reading the courts' language is instructive as well."
Levenson said the plaintiffs are arguing their GOP drawn maps violate federal standards of compactness and contiguity, and have led to Democrats consistently holding only four of 16 congressional seats, even though roughly half Ohio voters lean Democratic.
Pennsylvania had a similar partisan breakdown under its old map, with Democrats repeatedly winning five of 18 seats.
"Pennsylvania was carved up into all these very strange districts with very peculiar shapes," Levenson said. "Ohio is too. Ohio's current map looks like Pennsylvania's old map."
Advocates in Pennsylvania had also tried to overturn the state's congressional map through the federal courts, but were shot down in January. A three-judge panel ruled that the plaintiffs' claim was a political question inappropriate for the courts, a position consistent with the U.S. Supreme Court. The high court is expected to rule again on the matter in June based on a case in Wisconsin.
The Pa. Supreme Court nullified the state's congressional map based on its reading of the state constitution.