Officials: Police-involved shooting leaves 1 man dead in Vineland, New Jersey
This story originally appeared on 6abc
The New Jersey Attorney General's Office is investigating a fatal police-involved shooting that left one man dead Saturday morning in Vineland.
The incident happened approximately around 5:30 a.m. in the Penn Lincoln Mobile Home Park between Brandywine Drive and Pennsylvania Avenue.
Officials say one officer of the Vineland Police Department fired his service weapon, fatally wounding an unidentified male.
The male was pronounced dead at the scene shortly after, according to police.
Video from the scene also showed an ambulance on its side, a police SUV with front-end damage, another police SUV on its side, and a badly damaged red sedan.
It is still unclear how the vehicles were damaged and how it relates to the shooting investigation.
Three Vineland police officers sustained minor injuries during the incident.
They have since been treated and released, officials say.
The investigation is ongoing, and no further information is being released at this time.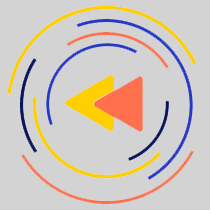 Saturdays just got more interesting.