October 4: Council OKs plan to buy school buildings | Proposed bills revise demolition regulations | Unions' documentary | Controller, L&I settle dispute | Delaware waterfront investment | Planning Commission land use survey | Squatter turned homeowne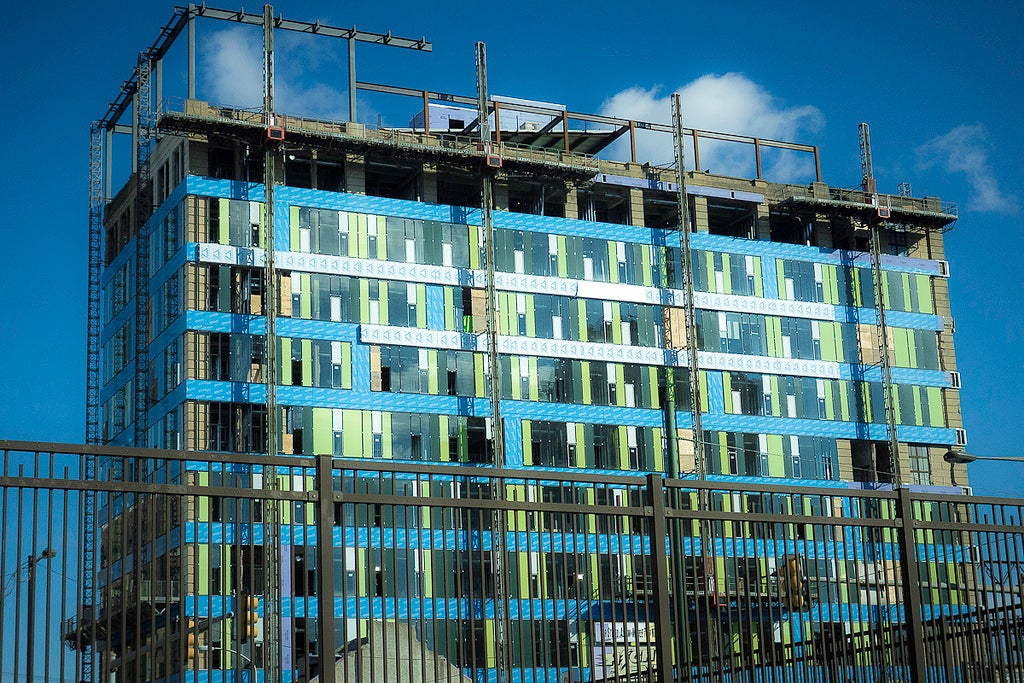 Good morning Eyes on the Street!
A Philadelphia City Council committee approved the plan for Council to buy vacant properties from the school district and then sell them for development. The plan clashes with the Nutter administration's preference to extend the sales tax surcharge in order to generate additional funding for the school district.
City Council has introduced a series of bills to revise demolition regulations in hopes of making the demolition process safer and avoiding future building collapses. One bill, proposed by Councilwoman Jannie Blackwell, calls for a special, independent safety person assigned to each demolition site.
Philadelphia trade unions have released a 20-minute documentary that accuses developers Michael and Matthew Pestronk of health and safety violations at their signature project, the Goldtex building, a non-union project.
After a nasty back and forth, City Controller Alan Butkovitz and the Department of Licenses and Inspection seem to have resolved their dispute over demolition records. L&I, which Butkovitz had accused of evading an audit of demolition records, has agreed to give the controller's auditors access to the department's computer system.
The Delaware River Waterfront Corporation (DRWC) received a second $5 million gift from the William Penn Foundation, reports PlanPhilly's Kellie Patrick Gates. The gift will pay for projects that increase access to the Central Delaware Waterfront and is expected to allow DRWC to continue work on key projects, including portions of the Delaware River Trail, a new pier park at Pier 68, connector street amenities on Tasker Street and more archaeology at the West Ship Yard.
The Philadelphia City Planning Commission (PCPC) has unofficially kicked off its district planning efforts in the Lower Northwest and North Delaware districts with commencement of land use surveys. Each district plan to-date has started with this step, which happens pre-public involvement. The public will get to have a say in these district plans beginning in 2014. At the moment, PCPC is still working on district plans in Central Northeast and Lower North districts.
In West Philly, a longtime squatter is now a legal homeowner. This summer at the Philadelphia Housing Authority (PHA) auction, Jessica Meyers bid on the home she has been squatting in for years. Last week she paid off the remainder of the auction balance, and this week PHA signed over the deed for the row home at 52nd and Funston.
The Buzz is Eyes on the Street's morning news digest. Have a tip? Send it along.
Follow us on Twitter @EOTSPhilly | Like us on Facebook | Share your Philly photos in our Flickr Group