Northwood Civic will branch out to control gang activity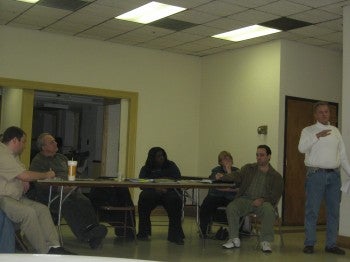 Lots of things kept us from Tuesday's Northwood Civic meeting — bad weather, election night and the big-deal Flyers game. The same reasons the Frankford Gazette lists for the unusually low attendance at the meeting.
But the agenda was full. President Barry Howell addressed concerns of gang and drug activity, un-neighborly tenants and parking issues. These concerns, which were brought forth by the Concerned Citizens of Northwood, will be addressed, Howell said, even if it means going beyond the neighborhood's deed-restricted areas to do so.
The Frankford Gazette has the full recap, which includes a freshy cleaned war memorial and a Frankford Y update.