Northwood Civic Association takes nominations for new board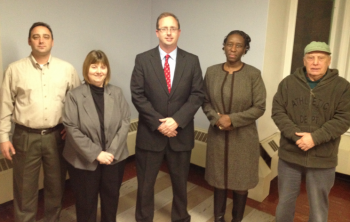 The Northwood Civic Association meeting Oct. 16 featured the nomination for elections to the board. Joe Krause is the sole nominee for president. Tom McAvoy is the sole nominee for vice president. Gina Panchella is the sole nominee for secretary. Mary Robus, Ed Martin, Lou Kubik, Rodney Allen and Frank Bennett are the nominees for board members. The election will take place at the next meeting in November.
The meeting opened with reading of the minutes followed by the treasurers report. It was noted that Cancer Treatment Centers of America donated $2,500 to the Neighborhood Security Patrol via a donation the the Northwood Civic.
Membership now stands at 109 paid members. Notice of dues coming due are being distributed and dues are $10 for the coming year.
Read the rest of the meeting recap from the Frankford Gazette.