Northern Liberties could get new business improvement district in 2018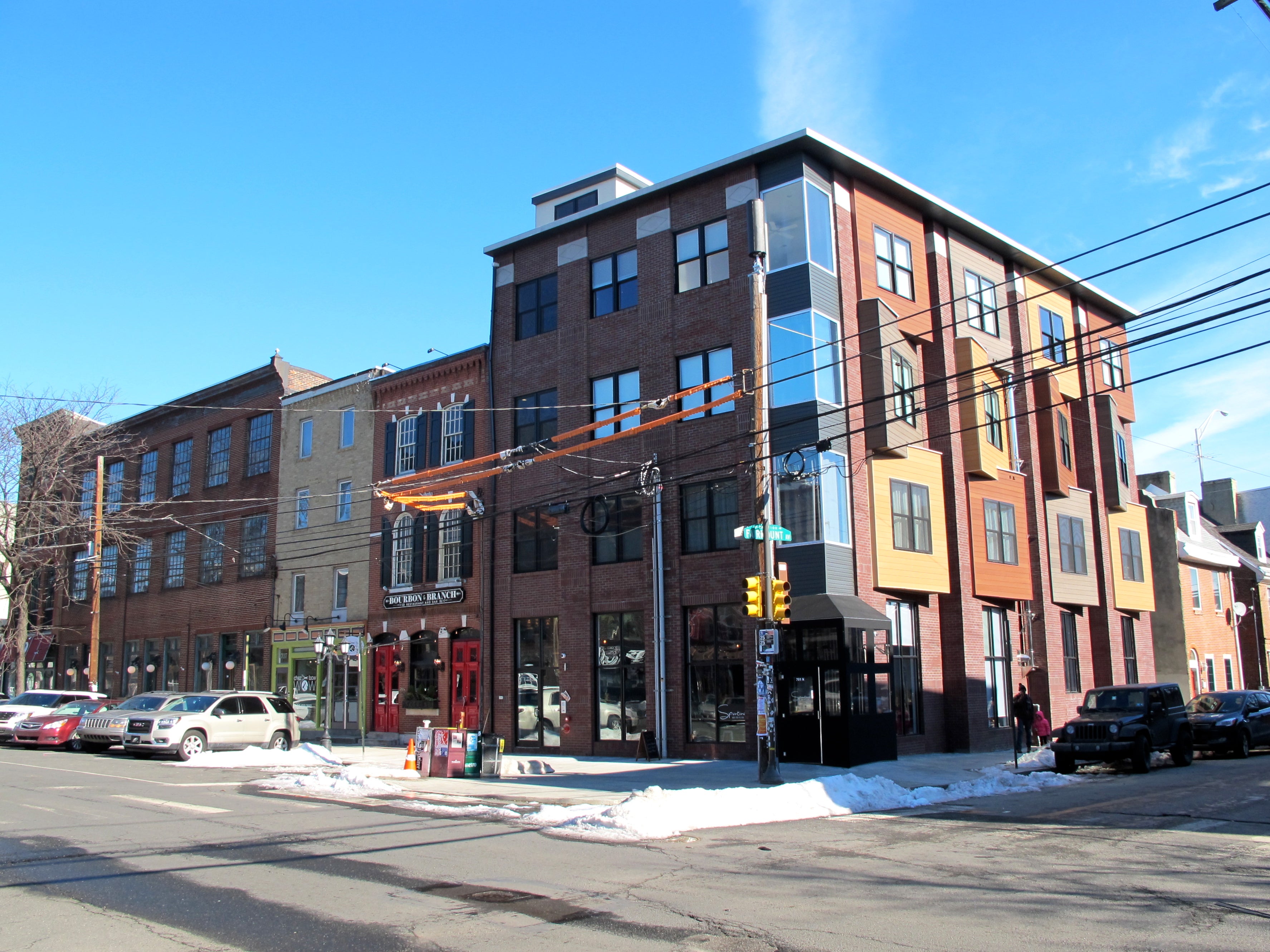 Northern Liberties is hot. But even as new condos and townhouses multiply in the trendy neighborhood, new business growth has stagnated. The slow pace of commercial development has left residents frustrated and hungry for more hyper-local commercial opportunities.
With an eye to solving the problem, Councilman Mark Squilla introduced legislation at the end of last year to create a new organization tasked with supporting businesses and encouraging new ones to set up shop. The proposed business improvement district (BID) would operate as a nonprofit funded through a fee paid by property owners in the district to spruce up the area with more trees, lights, trash cans, and sidewalk improvements. Its budget would be $374,000, and an executive director position would be the only full-time position, at least to start.
The largest and best-known business improvement district is Center City District, an almost 30- year-old BID that uses fees assessed on all property owners to employ armies of street sweepers and safety officers who fan out across the hubbub in the heart of Philadelphia. The Northern Liberties BID would differ from Center City District in at least one fundamental way. Instead of charging all property owners, only commercial property owners would pay the annual fee.
Matt Ruben is the president of the Northern Liberties Neighbors Association, which is leading the charge for the BID. He says it makes sense to single out commercial owners because residents and residential owners are already doing their part through volunteer civic work and of course, paying their share of property taxes.
"If you look at areas of the city with redeveloping commercial corridors, Northern Liberties is probably the only one that does not have a business improvement district or an unusually active community development corporation," says Ruben. The business community "needs coordination and there is only so much a volunteer-driven civic association can do."
Northern Liberties is one of the most notable examples of neighborhood revitalization in Philadelphia, transforming from a small, post-industrial community struggling with unemployment and poverty into a bustling hub of upwardly mobile professionals. The neighborhood's commercial corridors just haven't kept pace with the change, Ruben says.
If the legislative process unfolds as expected, the BID will be a voting membership organization where each member would have one vote for each property they own in the catchment area. (A maximum of five votes can be obtained in that way.) The BID will have a board as well, with up to 15 members. A majority of the members will be commercial property owners, with two seats reserved for City Council members, and one each for the neighbors association and the 2nd Street Festival.
The BID would stretch along North 2nd Street from Callowhill Street to Girard Avenue, periodically bulging out to encompass commercial concentrations like those on 3rd and 4th Streets.
In the past, community opposition has stopped business or neighborhood improvement districts in areas like Washington Square West, Callowhill, and the Italian Market. But so far, no organized opposition has materialized in Northern Liberties, and two well-attended public meetings brought out both residents and business owners supportive of the concept.
"I would not have had our ordinance submitted if I felt that we weren't going to make it," says Renee Gilinger, the consultant hired to manage the BID process and former executive director of the East Passyunk Avenue Business Improvement District. "Not everyone will ever like anything, but so far everyone seems so eager about it. So we are cautiously optimistic."
The BID's duties in Northern Liberties would include beautifying the area with more trees, improved lighting, new trash cans and added street cleaning services. There would be programs to help business owners improve facades and repair sidewalks as well. More bicycle parking and a study of other parking needs are also on the BID's to-do list. The new organization would tackle public safety by connecting businesses with the local police and public safety grants.
Since the creation of the Center City District in the early 1990s, neighborhoods across Philadelphia have tried to emulate the downtown behemoth's success. University City's large institutions came the closest, foregoing assessments on property owners and pulling their BID's budget from the universities and hospitals.
Gentrifying areas where property values are on the rise, like Manayunk and East Passyunk, have enjoyed success as well, if on a smaller scale.
But for neighborhoods with less valuable real estate, the model hasn't proven out. Both Frankford and Germantown are among the communities that tried to adopt business improvement districts or neighborhood improvement districts. Both organizations closed, although the Germantown effort was revived again.*
"In neighborhoods with low assessed value of real estate, you could put a lot of work into creating a district and not generate much money," said Paul Levy, the president of Center City District. "What happens sometimes is that people look to Center City District for a model. Then they have an expectation that they can come close to what we are able to do, frankly because of the size and scale of buildings here."
Levy remembers that soon after Center City District began to bloom, business owners around Cecil. B. Moore and Broad Street approached him about forming a BID. But in the 1990s, much of the commercial property in that corner of North Philadelphia was still vacant. They found that a 10 percent assessment on the value of the commercial corridor would only produce $8,000 annually. The legal fees were three times as much.
Critics point to the financial hurdles BIDs face in less affluent areas as evidence of the model's role in exacerbating urban inequality.
The larger debate around BIDs is wrapped up in the traumatic late 20th-century history of America's cities. When businesses and middle-class residents fled urban centers like Philadelphia in the 1960s, '70s, and '80s, they took with them the tax revenue needed to support services like street cleaning. Until the 1980s, the federal government helped fill the budgetary void, but in recent decades, that source of aid has withered.
Now with some middle-class residents and businesses moving back to the city, critics fear that BIDs and NIDs are concentrating private services in privileged areas. Adding fuel to the fire is the fact that these groups answer to property owners, and are therefore not as accountable to the broader public.
These criticisms are understandable, Ruben says, but shouldn't stop BIDs from forming in areas where they are needed, and feasible.
"It is unfair in the macroeconomic sense," says Ruben. "It's a symptom of the larger problem of our age, but nobody helps anything by refraining from forming a BID in their neighborhood. All you are doing by not forming a BID is leaving jobs on the table, resources on the table, increased urban vitality on the table, leaving new businesses, and tax base for the city on the table."
*This sentence was altered to reflect that the Germantown Special Services District was resurrected a few years ago.
WHYY is your source for fact-based, in-depth journalism and information. As a nonprofit organization, we rely on financial support from readers like you. Please give today.