NJ Transit urges passengers not to use Samsung Note 7 phones on its system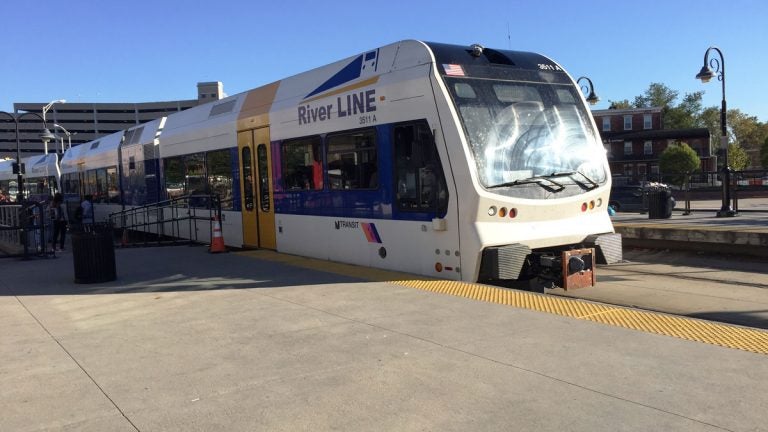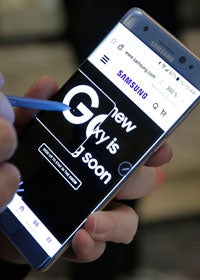 New Jersey Transit is urging passengers not to use their Samsung Galaxy Note 7 mobile devices on its trains and buses.
"We are asking our customers who have the Galaxy Note7, to simply turn it off before entering an NJ TRANSIT facility or boarding a vehicle." said interim Executive Director Dennis Martin. "Because of the uncertainties surrounding this device, we are issuing this precautionary advisory to ensure the safety of all of our customers." NJ Transit has not had any reported cases of the Note 7 catching fire.
There have been several reports the phone's battery smoldering and in one case, a family in St. Petersburg, Florida, reported a Galaxy Note 7 left charging in their Jeep caught fire, destroying the vehicle.
Samsung Electronics is urging consumers worldwide to stop using Galaxy Note 7 smartphones immediately and exchange them as soon as possible. Galaxy Note7 owners should contact or visit the retail outlet where they purchased their device. If you bought your Note7 from Samsung.com, you should contact the company at 1-800-SAMSUNG.
The U.S. Consumer Product Safety Commission urged owners of the phone to turn them off and leave them off.
NJ Transit's warning follows a similar move by the Federal Aviation Administration earlier this month. The FAA said it "strongly advises" airline passengers not to use or charge one or stow one in checked baggage.
The three biggest U.S. airlines — American, Delta and United — said flight attendants will remind passengers of the warning.
The Samsung Note 7 went on sale in August and is one of the company's most popular smartphones boasting a 5.7 inch screen. Before the issue of battery explosions emerged, supplies were not keeping up with higher-than-expected demand for the smartphone.
The Note 7 isn't the only gadget to catch fire thanks to lithium-battery problems, which have afflicted everything from laptops, hoverboards to Tesla cars.
Rechargeable lithium batteries are more susceptible to overheating than other types of batteries if they are exposed to high temperatures, are damaged or have manufacturing flaws. Once the overheating starts, it can lead to "thermal runaway" in which temperatures continue escalating to very high levels. Water can extinguish the flames, but doesn't always halt the thermal runaway. Flames will often reappear after initially being quenched.
The Associated Press contributed to this report. Photo of Samsung Note 7: (AP Photo/Richard Drew, File)