N.J. Gov. Christie declares "State of Emergency": What does it mean?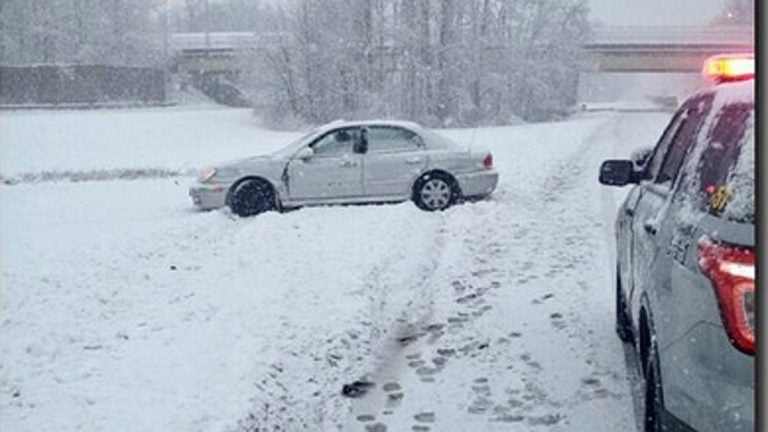 New Jersey Governor Chris Christie issued a State of Emergency declaration Monday afternoon due to the ongoing snowstorm.
The declaration authorizes the state to activate and coordinate the preparation, response and recovery efforts for the storm with all county and municipal emergency operations and governmental agencies.
"Today's winter storm is expected to produce heavy snow and travel hazards throughout the state, affecting tonight's evening commute," said Christie in a prepared statement. "I've authorized state officials to take all necessary action to prepare, and my Administration will continue monitoring conditions throughout the remainder of the storm. I encourage all New Jerseyans to drive carefully and remain off the roads if possible so that our first responders and public safety officials can safely respond to any emergency situations."
Here are some answers to commonly asked questions about a State of Emergency.
Can I drive?
From NJOEM: "The Governor's declaration does not normally restrict citizen movements or activities. The State may limit access to affected areas due to concerns for public safety but will notify the public of these restrictions. If it is necessary to impose vehicular or personal movement restrictions, the New Jersey Office of Emergency Management will alert the public using all available means, including, but not limited to: the Emergency Alert System, urgent press releases, DOT highway signs, law enforcement teletypes, etc. Every effort will be made by NJOEM to facilitate safe passage for utility, health care and emergency services workers whose presence is necessary for public safety or in response to the Emergency."
How long will it last?
From NJOEM: "The Governor will rescind the State of Emergency when it is no longer needed to provide necessary support to localities or until the threat of impending danger from the event has passed."
Does it bar commerce?
From NJOEM: "The Governor's declaration does not address restrictions on the sale or provision of goods or services. However, your locality may enact restrictions under their local emergency declaration. We recommend that you contact your local government for any specific information."
Does my employer still have to pay me?
From NJOEM: "The Governor's declaration does not mandate administrative policies for individual businesses or address workplace situations in which employees are unable to travel. Businesses must address hours of operation and compensation on an individual basis. Once a federal disaster is declared, employees unable to work may be eligible for unemployment assistance."