Top 10 job opportunities in Philly region for workers without college degree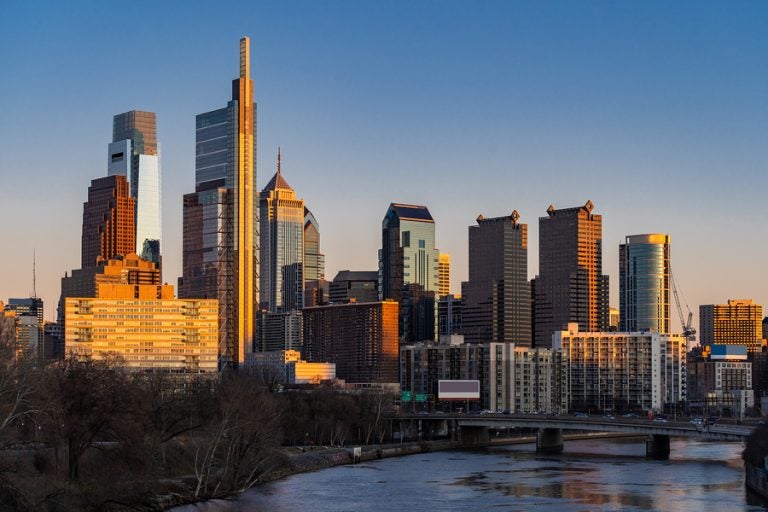 Measured by earnings and employment rates, college-educated workers typically have greater success in the labor market than do workers without a bachelor's degree.
But only 32% of Americans 25 and older hold a bachelor's degree. In the Philadelphia region, the share is slightly higher at 38%. Even with the area's many high-quality colleges and universities, fewer than two in five adults have a bachelor's degree.
With colleagues Kyle Fee and Lisa Nelson at the Cleveland Fed, I examined the possible decent-paying career choices available to workers without a bachelor's degree (whom we refer to as sub-baccalaureate workers). We call these jobs that do not require a college degree, but typically pay above the national annual median wage of $37,690 (adjusted for cost of living differences) "opportunity employment." Professions with the greatest concentration of these jobs are called "opportunity occupations."
Informing today's sub-baccalaureate workers, future workers still in school, and organizations offering job training services about these career paths could support greater economic mobility for the millions for whom college is not an option right now.
In the Philadelphia metropolitan statistical area — which includes Camden, Wilmington, and surrounding counties — we found the share of opportunity employment among all jobs is 20.1%. That's a little below the national average of 21.6%. For the 121 metro areas we examined, the opportunity employment share varied from a high of 34% in Toledo, Ohio, to a low of 14.6% in Washington, D.C.
Opportunity occupations in the Philadelphia area
The largest opportunity occupations come in a variety of flavors. In the Philadelphia area, the fields range from registered nurse to retail supervisor to patrol officer. The local top 10 mix of opportunity occupations varies slightly from the national list. For instance, our top 10 includes auto mechanics but not electricians, whereas the reverse is true nationally.
To be clear, many of these jobs require on-the-job experience or training after high school. And some positions available within an opportunity occupation require a college degree, either because of company preferences or because jobs in the same occupation sometimes call for different sets of skills.
In general, though, these occupations offer sub-baccalaureate workers the chance to participate in the growing economy and become financially stable.
What also should be heartening is that many of the opportunity occupations these workers can pursue are not considered to be overly vulnerable to job loss at the hands of automation. Technology may help workers perform these jobs (think of computer diagnostics helping an auto mechanic), but the danger of robots taking over is relatively low.
What determines Philly's share of opportunity occupations?
Our research allowed us to separate the effects of several factors that influence a regional economy's level of opportunity employment. These factors include the mix of occupations; the level of education that employers seek when filling open positions; and the area's cost of living.
In the Philadelphia region, the largest negative impact comes from the higher cost of living. In order to live comfortably in this area, a worker needs to earn much more than the average American worker. That higher salary target means many jobs don't pay enough to be considered opportunity occupations here.
The types of jobs available in this area and local employers' preference for college-educated workers also limit opportunity employment in the region, but more modestly.
How can opportunity employment be expanded locally?
A regional economy's level of opportunity employment is influenced by the types of jobs available; the wages they pay; and the level of education that employers seek when filling job openings. The multifaceted nature of this issue means Philadelphia opportunity employment could be expanded through any number of approaches, such as:
economic development strategies that prioritize industries characterized by high levels of  opportunity employment;
a reconsideration by employers of their hiring requirements and a commitment to objectively assess the skills of workers from a variety of educational backgrounds;
an expansion of private sector and public sector programs for postsecondary skills development;
and efforts to better align regional wages and costs, possibly through modest wage increases for lower-wage workers or through efforts to expand the supply of affordable housing.
The Federal Reserve is interested in opportunity occupations because they provide a framework that communities can use to identify economic opportunity for workers and help employers access the talent they need. By examining this issue, the Philadelphia Fed is working to ensure the economy — locally and nationally — benefits everyone regardless of educational background.
Keith Wardrip is community development research manager at the Federal Reserve Bank of Philadelphia. The views expressed here are his and not necessarily those of the Federal Reserve Bank of Philadelphia or the Federal Reserve System.