New public art installation hopes to bridge Wilmington neighborhoods divided by I-95
A 'kaleidoscope of trees' painted along the 8th Street bridge over I-95 is the latest art installation designed to reconnect communities divided by the highway.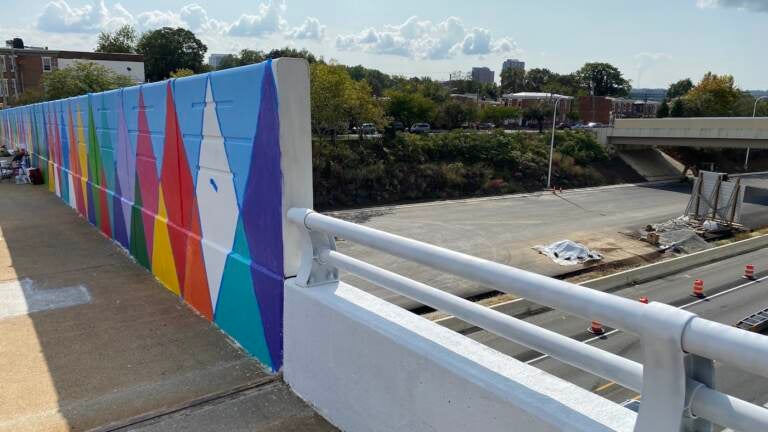 Artist Jo Redbird's latest work spans both sides of Wilmington's 8th Street bridge over I-95. She calls the repeating diamond-like pattern a "rainbow kaleidoscope of trees." The colorful design draws the eyes of residents walking or driving across the highway to get from downtown to the city's west side.
"This is really about people being able to have an experience as they walk across and kind of feel into the colors," she said as she painted a section on the bridge's south side Friday afternoon. "It's all about the interconnectedness of us and the connection of us between the sky and the Earth and each other."
The painting project is part of the third annual United Neighbors initiative put together by several community groups including West Side Grows Together and Cornerstone West. The initiative is designed to reconnect those who live on opposite sides of I-95 which split the city when it was constructed in the 60s.
"Now that we're living through a real pandemic, we all need the beacons of love, of hope, of peace," said Vanity Constance, director of Local Street Art Group. She's managing the project for West Side Grows and says she's proud of the way colorful art has been used to connect neighbors.
"People like, generally say, 'Oh, that's the hood.' But honestly, I don't feel that way," she said. "I feel like the more we're able to pay our artist, pay our creatives to beautify their own neighborhood, the more pride, the more strength comes from that."
It's a personal project for Redbird, who used to walk across this bridge on her way home while attending school at the Delaware College of Art and Design in downtown Wilmington.
"I always saw the bridge idea of connecting and the more I heard about the story of how it was built in, cutting through the neighbors, the more I was invested in it," she said.
The 8th street bridge is the third I-95 overpass to get a new look. The effort started with the 7th street overpass in 2019, which featured a mural in bright colors with the words "United" and "Unidos" along the sides of the bridge structure. Last year's painting on the 6th Street bridge featured bright, looping flowers.
Just like previous years, this year's painting effort will culminate with a community celebration on the bridge on Saturday from 12 to 6 p.m. Activities including dancing, chalk art, and more bridge painting are designed to draw residents from both sides of the highway.
"All the residents on the side of Adams Street and Jackson Street now see that more organizations and more stakeholders care about their neighborhood," Constance said. "I see it as like, listen, they care. So how can I be involved? How can I be engaged? So, all of this work is inspirational."
A more permanent connection across the interstate has been getting growing attention this year. Wilmington lawmakers, state lawmakers and members of Delaware's congressional delegation have thrown their support behind a proposal to cover I-95 by more than just bridges.
The plan calls for capping I-95 which runs below street level through the city. Proponents say park land could then be built on top of the highway, creating space for neighbors to reconnect.
"That would be so dope for Delaware," Constance said. "I'm manifesting it now: it is going to happen. That would really be inspirational for other communities that are not only in Wilmington, but all throughout Delaware."
The state Dept. of Transportation is now working with the Wilmington Area Planning Council to study the feasibility of the project and gathering input from the community about what that might look like.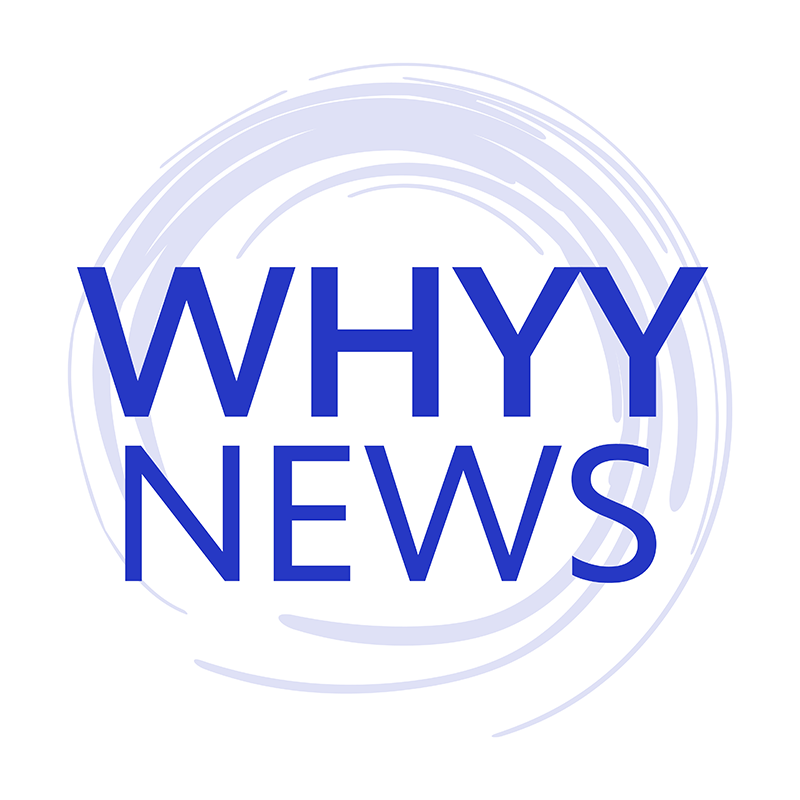 Get daily updates from WHYY News!
WHYY is your source for fact-based, in-depth journalism and information. As a nonprofit organization, we rely on financial support from readers like you. Please give today.