New Jersey sending 1,100 emergency responders to help in Puerto Rico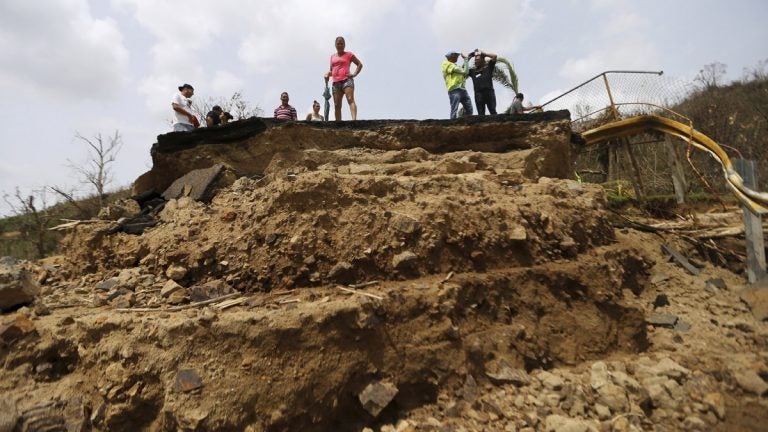 More than 1,100 emergency responders and National Guard troops from New Jersey are going to Puerto Rico to help with the recovery from Hurricane Maria.
"It's a big deployment, it's the biggest that we've had in my time as governor, but I think the desperate nature of the situation in Puerto Rico merits that level of response," said New Jersey Gov. Chris Christie in announcing the move Friday afternoon.
State Police Superintendent Rick Fuentes said 600 law enforcement and emergency responders from New Jersey will relieve police in Puerto Rico who are struggling with their families to deal with the devastation caused by the storm.
"We understand that they are down by as much as 70 percent on their police force," Fuentes said. "So now that the water has drained out, there is a dire need for security services on the island."
The 500 National Guard troops will help with logistics to get food, water, and other supplies from the island's port distributed to the people, Christie said.
"So many of the roadways have been completely washed away that, when they start to move in a particular direction, the road is gone," he said. "So that's why us sending down some of our folks who have expertise from Sandy in the National Guard in rebuilding roadways along with folks from the private sector from an engineering perspective will be helpful as well."
Two New Jersey National Guard armories will warehouse donations of supplies for Puerto Rico that are being collected through a partnership of government and community organizations.
"The armories will not accept any items dropped off by individuals. So please, don't start driving to one of these armories and start dropping off a couple of cases of water, of paper goods, of things like that," Christie said. "That will not be helpful. We want to do it through organizations to make if more orderly and more effective."
Christie, who said this is New Jersey's largest deployment since Hurricane Katrina, said the federal government will reimburse the state for its costs.