Dangerous levels of toxic 'blue-green algae' found in South Jersey ponds and lakes
Exposure to toxic blue-green algae can cause organ damage in humans and kill pets.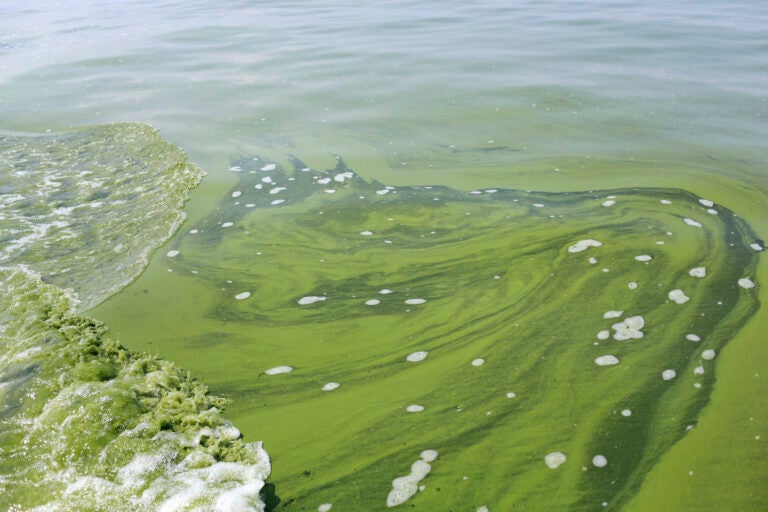 This story is part of the WHYY News Climate Desk, bringing you news and solutions for our changing region.
From the Poconos to the Jersey Shore to the mouth of the Delaware Bay, what do you want to know about climate change? What would you like us to cover? Get in touch.
---
Camden County officials are warning the public about dangerous levels of toxic cyanobacteria in Timber Creek Pond in Gloucester Township.
Also known as blue-green algae, cyanobacteria feed on nutrients in the water and thrive in warm water during summer months. Fertilizers in farm runoff often cause an increase in those nutrients, including nitrogen and phosphorus.
Officials are urging the public to stay away from Timber Creek Pond until they treat the toxic algae.
"There is enough toxicity in the water that could, if an animal or human were to drink that water, it could cause liver damage, other internal organ damage," said Mike Haberland, a county agent specializing in agriculture and natural resources with the Rutgers Cooperative Extension. "And with dogs, they can die within a few hours to a day."
Haberland says global warming may lead to increased occurrences of blue-green algae contamination in New Jersey ponds and lakes.
"Average temperatures are increasing. And these critters like the warmer water," Haberland said.
To eliminate algal bloom, the county must treat Timber Creek Pond with a solution that kills nutrients cyanobacteria feed on.
"We'll spread the material on the pond. And hopefully, it will clean up in just a few days. But we'll have to retest because we might be able to make the water look cleaner, but the toxins could still be in there," Haberland said.
In the meantime, Camden County health officer Paschal Nwako says officials have posted signs around Timber Creek Pond to "alert visitors" not to come in contact with the water.
The New Jersey Department of Environmental Protection monitors harmful algal blooms in lakes and ponds. According to an algal bloom tracker on NJDEP's website, there are more than a dozen active blue algae contaminations in New Jersey, including at Alloway Lake in Salem County.
People are encouraged to seek veterinarian care if their animals experience diarrhea, convulsions, excessive drooling, tremors, seizures, loss of energy or appetite, or start vomiting, stumbling, falling, or foaming at the mouth.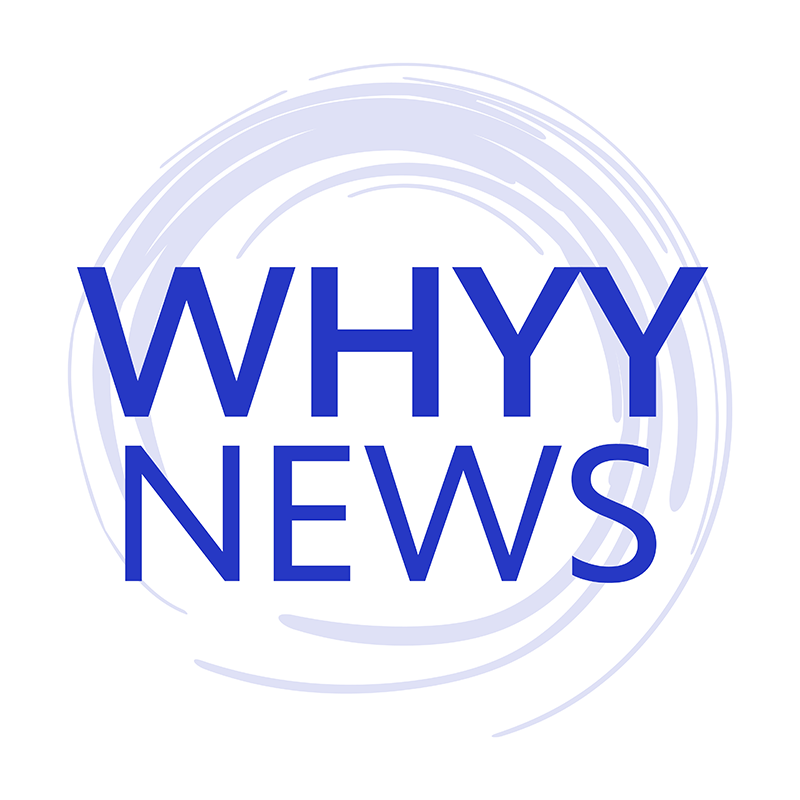 Show your support for local public media
WHYY is your source for fact-based, in-depth journalism and information. As a nonprofit organization, we rely on financial support from readers like you. Please give today.