New encyclopedia celebrates African-American creators of comics, graphic novels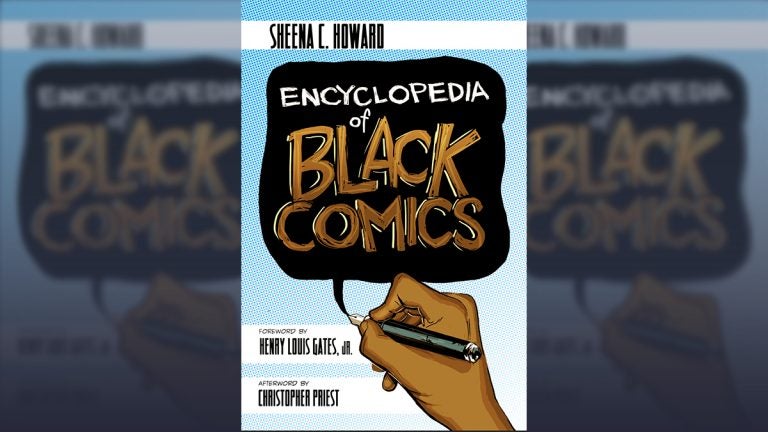 A Rider University professor co-wrote and edited the newly published Encyclopedia of Black Comics (Fulcrum, 2017) because nothing like it existed — and she thought it should.
"It's not just about comics," said Sheena Howard. "It's the history of journalism, history of print newspapers, history of online media and social media."
The encyclopedia includes more than 100 short biographies of black artists and publishers, including George Herriman, creator of the wildly popular "Krazy Kat" comic of the 1940s. His success might have been due, in part, to the fact that Herriman passed himself off as white, Howard said.
Others profiled in the new work include Jackie Ormes, the first African-American woman with a nationally syndicated cartoon, "Torchy Brown," and contemporary artists such as Aaron McGruder, creator of "The Boondocks."
It also features comic convention creators, including Philadelphia's Yumy Odom of the East Coast Black Age of Comics Convention and Jason Richardson, 2014's Geek of the Year and creator of the anime and gaming convention J1-Con.
Many of the artists in the encyclopedia created political or identity-based content with prominent racial themes. But not all of them. Some are prominent figures inside the mainstream comic industry, like Kevin Grevioux, co-creator of "Underworld."
In his introductory essay, Henry Louis Gates Jr. wrote the range of subjects in this encyclopedia illustrate "the astonishing power of comic books and graphic novels to reflect the diversity that defines the Black American experience."
Howard said she could never have tackled the encyclopedia's wide range of subjects herself. She coordinated a team of 50 writers to assemble the biographies.
"Most of the entries in this book are written by people who knew the people they are writing about, or worked with the people. That ensured the accuracy of the content," she said. "A lot of people who wrote the entries interviewed the people they wrote about."
The book will launch Tuesday evening at Amalgam, a black-owned comic book shop in Philadelphia's Kensington neighborhood. Some of the comic artists featured in the encyclopedia are expected to attend.