National Health Corps to tackle vaccine delivery, racial disparities in Delaware
Ask us about COVID-19: What questions do you have about the current surge?
Nearly two dozen health care sites in New Castle County could get help responding to COVID-19 as part of the National Health Corps' (NHC) newest venture in Delaware.
NHC is an AmeriCorps National Direct program designed to increase access to health care to underserved communities, promote health, reduce health care costs, and develop new health professionals.
New Castle County Executive Matt Meyer announced the group's expansion into Delaware Monday morning.
"We have an urgent need, as we've seen, to put all hands on deck, to assist the state Division of Public Health with vaccine dissemination, and to address long-standing health inequities that have been exacerbated in this pandemic," Meyer said.
Twenty community health care providers in the county are expected to take part in the program under the NHC banner over the next two years. In the first year, the costs will be paid out of the county's CARES Act funds. Health care sites will contribute $18,000 to $35,000 per NHC worker at their location.
A minimum of 15% of service hours work must be spent on activity that helps address "structurally oppressive policies, procedures and practices" that contribute to health disparities. That includes things like identifying demographic or cultural groups that are underrepresented in a particular program, or reaching out to underrepresented groups to better understand what barriers exist that reduce their representation.
Those who work under the program will receive a stipend of $15 an hour and are also eligible for education funding under the National Service Trust. Those who complete their full term of service will get an educational award equal to the maximum value of the Pell Grant for the year in which they worked. That was about $6,300 in 2020.
"The American people are our nation's greatest strength and they are instrumental in helping us tackle this national emergency," said Karen Dahl, who was appointed as senior advisor on COVID-19 for AmeriCorps under President Joe Biden's administration last week. "My task is to find ways to harness that strength, and this pilot is a perfect example of the type of creative solutions that will help us get the job done."
"I could not be more excited," said U.S. Sen. Chris Coons of Delaware, who has long advocated for using AmeriCorps to combat the pandemic crisis. "In this unique moment, where the United States faces a once-in-a-century pandemic … renewed nationwide focus on equality and equity challenges in our health care, housing, education, opportunity and policing systems, this is an opportunity for us to re-examine how we deliver public health in the United States, how we care for each other, and how we help build more equitable opportunities for each other."
Organizers hope the benefits NHC brings will long outlast the pandemic.
"We will also be focused right from the start on long-term sustainability of the program," said Natalie Levkovich, CEO of the Health Federation of Philadelphia. "Once established to help meet the current challenge of COVID-19, National Health Corps Delaware will be positioned to meet tomorrow's ongoing and emerging public health needs as well."
The first order of business will be the hiring of staff, including a program director and program coordinator. Organizations that would like to host volunteer workers can find more information on the county's National Health Corps Delaware website. Host site applications are due Feb. 15.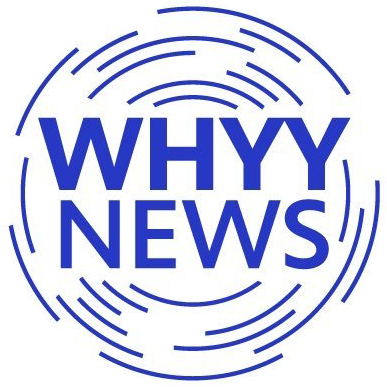 Get daily updates from WHYY News!
WHYY is your source for fact-based, in-depth journalism and information. As a nonprofit organization, we rely on financial support from readers like you. Please give today.