N.J. polls will be open for Election Day, but there are easier ways to cast your vote
New Jersey switched to a primarily vote-by-mail general election this year because of the coronavirus — which means every registered voter in the state should receive a mail-in ballot without having to ask for one.
Some voters have wondered: What if my mail-in ballot doesn't arrive on time? What if I prefer to vote in person? Here are your options:
Although it is called a mail-in ballot, there are several ways to submit your vote without sending it through the U.S Postal Service.
New Jersey voters can hand over their completed mail-in ballots at their county Board of Elections office, drop it in a secure ballot drop box, or walk it into their local polling place on Election Day. If you send your ballot through the mail, it has to be postmarked by Nov. 3 and received by Nov. 10 to count.
There is another way to vote in this year's election, and that is to cast a provisional paper ballot at your polling place on Election Day.
"It will be counted after all the vote-by-mail ballots are counted," said Jesse Burns, executive director of the League of Women Voters of New Jersey. "This is to ensure that people don't cast a vote-by-mail ballot and then a provisional ballot."
The only New Jersey voters who will be permitted to cast their votes on machines on Election Day are residents who have a disability that prevents them from filling out a paper ballot.
State election officials have assured voters that the heavily vote-by-mail contest is secure, despite reports of ballots being lost in the mail or sent to dead voters.
Burns said that because the mail-in ballot system is new to many people, it's important they read the instructions on their ballot carefully.
"You vote your ballot and then you want to make sure you're filling out the certificate. And you put the ballot in the inner envelope. You seal it. You put the inner envelope in the outer envelope. You seal that," Burns said. "With all the steps, sometimes people make mistakes. So you want to make sure you're being careful."
If your ballot is missing a signature or the signature doesn't match what's on file, election officials will reach out and let you fix — or "cure" — the error.
Some first-time mail-in voters already are finding that it's easier than carving out time to go to the polls on Election Day.
"Hopefully this is the way that I vote for the rest of my life because it's just very, very convenient," said Jim Eccles of Gloucester Township.
Eccles, an unaffiliated voter who cast his ballot for Democrat Joe Biden, said he wanted the ease of voting by mail. But President Donald Trump's warnings about voter fraud in mail-in elections made him extra cautious about filling out his ballot correctly and putting it in an official ballot drop box.
"The current climate, I guess, is the reason I was so neurotic going over the instructions," he said. "You have somebody in the White House who is doing anything in his power to discredit any vote that's not for him."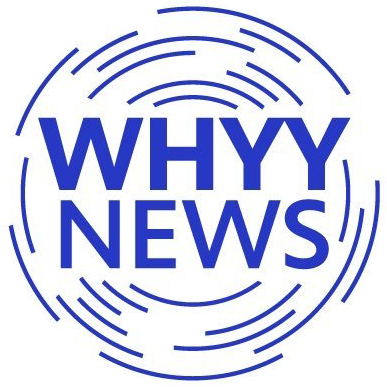 Get daily updates from WHYY News!