N.J. poll workers get a pay raise in hopes of getting more people to sign up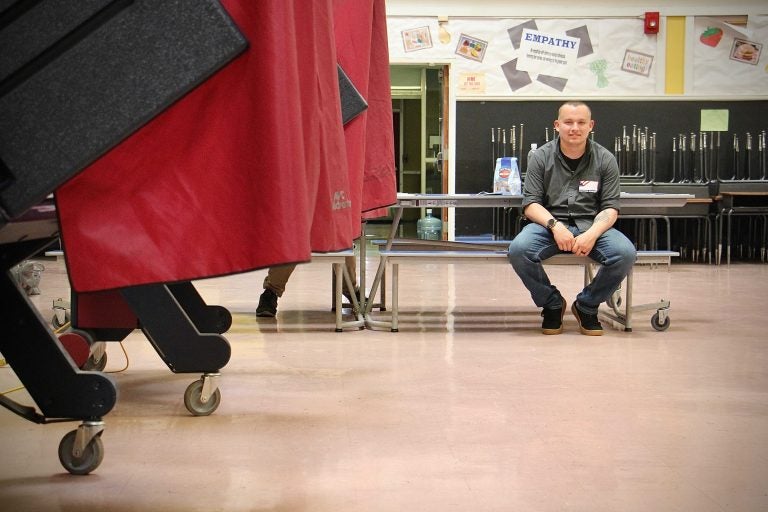 Gov. Phil Murphy signed late Tuesday an executive order raising the minimum pay for poll workers on Election Day from $200 to $300.
The move is designed to prevent a shortage of poll workers for the upcoming election season, which also includes nine days of in-person early voting for the first time in the state.
"We must ensure that we have the roster of poll workers we will need so every voter is properly, quickly, and accurately checked in and able to cast their vote," Murphy said during his Wednesday COVID-19 briefing. "This is the unsung work of the women and men who help run our elections at local polling places across our state."
During the June primary election, poll workers were paid $400 for the day after legislative action. However, the extra money was only for the primary.
Some South Jersey county election officials WHYY News spoke to prior to the governor's announcement said they were facing a shortage of poll workers.
Burlington County, for example, had enough workers for the nine-day early voting period, according to county spokesman Dave Levinsky, but was still seeking workers for Election Day on Nov. 2.
"We're hopeful the increase will provide a greater incentive for citizens to sign up to perform this important civic duty," he said.
In Camden County, poll workers would have earned $275 if not for the governor's order. County Election Commissioner Rich Ambrosino said he had hoped the state would have raised the minimum back to $400 for the general election, "but every little bit helps, so we'll take it."
Ambrosino added that his other preference would have been for Murphy to activate the National Guard to help work the polls, as he did in the primary.
"That was how we filled our vacancies in last year's general and we had a few vacancies in the primary that we were able to fill [with the] National Guard," he said.
The governor said activating the guard and raising poll worker pay again is not off the table.
"You have to leave the door open for anything to make sure that we're properly staffed," Murphy said.
The governor's order also raised the pay for people working the polls during the state's first early-voting period that begins on Oct. 23. The rate will be commensurate with the increase for people who work on Election Day. It also allows poll workers to work outside of the county where they live.
Ambrosino said that will also help if the county needs more poll workers.
"If, for example, a neighboring county had extra board workers, meaning they had filled all of their required slots and had like a pool list or an overflow list, we could ask them if we could access that list," he said, "because if you reside, say, in Burlington or Gloucester County, for example, our neighboring counties, you could work in Camden County for this election."
More information on how to help work the polls can be found at pollworker.nj.gov.