N.J. joins coalition of states challenging census citizenship question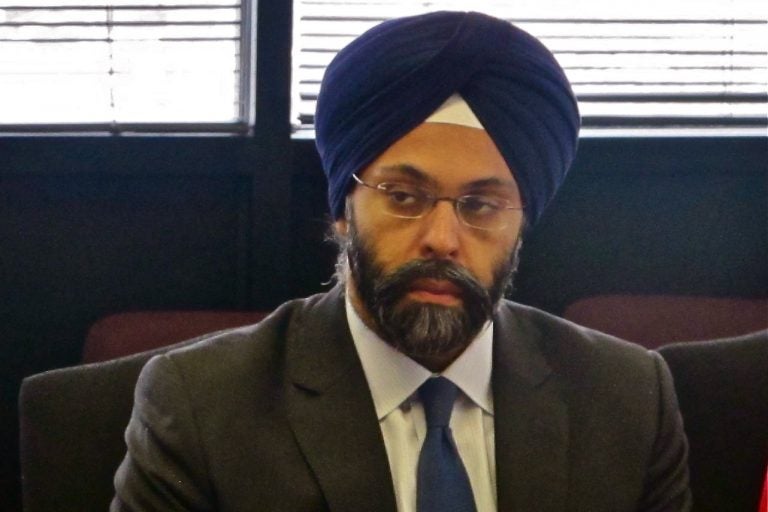 New Jersey is joining a multistate lawsuit against the federal government to block the inclusion of a proposed citizenship question in the 2020 U.S. Census.
Asking people if they're U.S. citizens will discourage immigrants from participating in the count, said New Jersey Attorney General Gurbir Grewal.
And that would have negative consequences, said Amol Sinha, executive director of the American Civil Liberties Union of New Jersey.
"Because the Census is used for so many different things — including representation, including school districts, including resources from the state and federal government — those communities are going to suffer," Sinha said.
Monmouth University Polling Institute director Patrick Murray said those who have run the census required a lot of testing to make sure that any changes would not undermine the count.
"And it doesn't look like the Census Bureau and the Justice Department have done that kind of research that's necessary for understanding what the impact is," Murray said. "So that's a real departure from past practices."
New York has taken the lead in the coalition of blue states in filing suit against the Trump administration over the decision to include the citizenship question.
New York Attorney General Eric Schneiderman, a Democrat, said the question will create fear and mistrust in immigrant communities and could skew census results if some immigrants choose not to participate.
Schneiderman says the decision to add the question "directly targets" states with large immigrant populations.
New Jersey Assembly Judiciary Committee chairwoman Annette Quijano worries that including the citizenship question would hurt urban communities for the next decade.
The Associated Press contributed to this report.