N.J. Gov. Murphy tests negative after learning of COVID exposure
Updated 5:10 p.m.
New Jersey Gov. Phil Murphy said Wednesday that he was exposed to someone who had tested positive for the coronavirus last weekend. Though the governor's office said he and the first lady tested negative for COVID-19 Wednesday afternoon, the pair will cancel their in-person events and voluntarily go into quarantine through the end of the coming weekend.
Both Murphy and his wife plan to take additional COVID-19 tests before they resume any in-person engagements.
Murphy was in Camden County for a noon announcement of $14 million in funding dedicated to workforce development when he said colleagues informed him of the virus exposure. The source of the exposure was a senior staff member, according to a release sent later in the day.
Murphy told the audience that he had no symptoms, and that he had taken a COVID-19 test that came back negative on Monday, which is part of his regular testing regimen.
The governor, who condemned President Donald Trump for hosting a fundraiser in Bedminster earlier this month, said he couldn't stay at the press conference.
"I got to go take myself at least off the field and get tested again today," said Murphy. "As you all know, if I was with someone Saturday night and got tested Sunday morning, that doesn't really tell you a lot. You gotta wait and see to make sure there wasn't any incubating."
Later Wednesday afternoon, the governor's office said Daniel Bryan, Murphy's senior adviser for strategic communications, had tested positive for COVID-19. Bryan took the test out of an abundance of caution and remains asymptomatic, according to a news release, which also noted that contact tracing was underway, and that anyone, including members of the press, believed to have exposure as defined by Center for Disease Control and Prevention guidelines would be notified.
Prior to learning of his own exposure, the governor warned residents that the virus still loomed large, with hospitalizations in the state the highest they had been in three months, more than 1,000 new cases Wednesday, and 18 fatalities.
Murphy was at Camden County College in Blackwood to announce that the state is dedicating $14 million in federal coronavirus relief funds to get people back to work and prepare New Jersey for the post-COVID economy.
The funds are being broken into three major buckets. The first $4 million will be used to place dislocated or unemployed workers into temporary jobs, which Murphy said will be tied to the fight against the virus, including work at long-term care facilities.
Another $3 million, which will be matched by participating employers, will be used for job training and skills development — through community colleges and other training partners — for positions left vacant because of pandemic-related layoffs or cuts in hours, the governor said. This money will help subsidize jobs in hard-hit sectors such as retail, hospitality, tourism, health care, and transportation, he said.
The final $7 million will be allocated to career support services such as resume reviews, one-stop career centers, and remote referrals for direct job opportunities.
"The pandemic may have knocked us back, but it did not knock us down," said Murphy, "and today we are reaching out to pull the working families who are most impacted back up."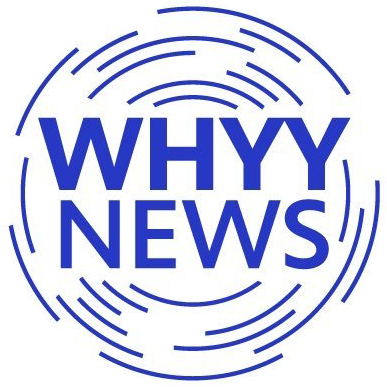 Get daily updates from WHYY News!