N.J. coronavirus update: Govs. Murphy, Cuomo call for coronavirus aid based on state's needs
Ask us about COVID-19: What questions do you have about the current surge?
New Jersey reported another 3,723 positive PCR coronavirus tests Friday and another 712 positive antigen tests. Overall the state has now recorded a total of 637,537 positive PCR tests and 75,967 positive antigen tests.
The positivity rate for PCR tests taken on Monday was 6.83%. The statewide rate of transmission was 0.92.
There were 2,916 coronavirus patients in New Jersey hospitals, including 515 patients in critical care and 342 requiring ventilators. Some 436 live patients were discharged.
Another 93 residents died from complications of COVID-19. There have now been a total of 19,699 confirmed fatalities and another 2,187 probable deaths related to the outbreak.
Fix coming for 75K residents not receiving jobless benefits
State officials said Friday they should have a fix within a week to a technological snag that prevented about 75,000 residents from getting the unemployment benefits they're owed.
Labor Commissioner Rob Asaro-Angelo said the state hopes to finish reprogramming its computers by Feb. 12 to accommodate a federal law signed by President Trump in December that extended jobless benefits for another 11 weeks.
While some states have already corrected the problem, New Jersey joins a group of states still struggling to implement the change.
"Everyone in our department feels for every single person, for any reason like they're unemployed or in a bad economic situation," he said. "We're public servants. That's why we do what we do: to help people."
Asaro-Angelo added that no other applicants should experience this problem.
Officials warn against Super Bowl watch parties
Face masking might be a penalty in the NFL, but state officials said it'll be critical for anyone attending a Super Bowl watch party this weekend.
Gov. Murphy also urged residents not to huddle with friends but rather observe physical distancing during the game.
"Just as 2020 wasn't the year for a huge Thanksgiving or Christmas, 2021 is not the year for a massive Super Bowl blowout," he said.
Murphy encouraged residents to watch the Super Bowl with only members of their immediate family. But he reminded those planning to get together to observe a few rules to avoid spreading coronavirus: maintain physical distance, wear a mask, and observe the indoor gathering limit of 10 people.
The Kansas City Chiefs and the Tampa Bay Buccaneers square off in Super Bowl LV this Sunday at 6:30 p.m.
Govs. Murphy, Cuomo call for need-based state coronavirus aid
New Jersey Gov. Phil Murphy and New York Gov. Andrew Cuomo — both Democrats — called on the federal government to send coronavirus aid to states based on how badly those states were hit by the pandemic.
New Jersey and New York were among the first states to report coronavirus cases in the spring, when the pandemic surged in the Northeast. The two states have also seen among the highest number of deaths per capita.
Murphy and Cuomo made the plea during a joint press conference Friday morning.
"We were clobbered with you and Connecticut — and [Governor] Ned Lamont's done a great job there — and the metro New York region," Murphy said. "That must be taken into account."
The pair also called on the Biden administration to repeal the $10,000 cap on state and local tax deductions, which was signed into law by President Trump and hits residents in high-tax states like New Jersey and New York the hardest.
New law expands outdoor dining
A new law signed by Gov. Murphy on Friday will automatically extend the life of special permits issued to bars and restaurants during the pandemic that allowed them to expand where they served alcohol to patrons.
It also sets up a framework for other bars and restaurants to expand their footprint to serve more customers while maintaining social distancing.
"After suffering so much loss in the past year due to the pandemic, this will greatly enhance prospects for these businesses, especially as we approach the coming season on the Jersey Shore," said sponsor Sen. Vin Gopal, D-Monmouth, in a statement.
Bars and restaurants will be able to keep their expanded permits through Nov. 30, 2022, or whenever indoor dining returns to full capacity — whichever is later.
Earlier this week Murphy also expanded indoor dining capacity limits from 25% to 35%.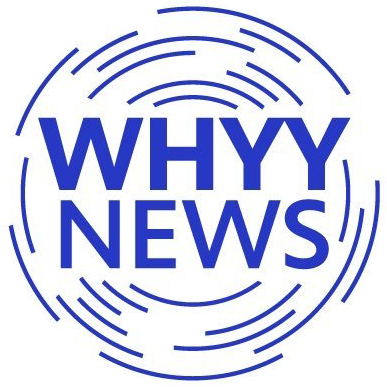 Get daily updates from WHYY News!