N.J. coronavirus update: Bracing for omicron, but still dealing with delta
Ask us about COVID-19: What questions do you have about the coronavirus and vaccines?
New Jersey officials are bracing for their first cases of the omicron variant, a new coronavirus strain dubbed a "variant of concern" by the World Health Organization.
"I'm not the expert, but I'll be stunned if it's not already in the United States, " said Gov. Phil Murphy on Monday. "The reality is that as our region is a hub of international travel and commerce, we must be ready now in anticipation of this variant," he continued.
The Garden State's public and commercial labs are sequencing around 1,200 specimens a week, on the lookout for changes to the coronavirus, according to state Health Commissioner Dr. Judy Persichilli. PCR tests can also pick up omicron's unique signature, making detection relatively quick. The state has instructed clinical labs to reach out if or when they find this sequence.
So far, no cases of omicron have been detected in New Jersey or anywhere else in the United States. Canada has confirmed two cases.
Officials stress that while the public waits for more information about omicron, individuals can take steps now to fight the delta variant, which is currently driving up case counts.
"I urge everyone who is eligible to get out and get their booster. And if you have not even started your first vaccination course, … I beg you to do that now," said Murphy.
New cases in the state rose during November, but are still less than half of what they were this time last year, according to the COVID-19 dashboard maintained by the New Jersey Department of Health.
Delta is also driving up hospitalizations, said Persichilli. Currently, 950 people are hospitalized with COVID-19, compared to 726 one month ago, according to state data.
As a result, New Jersey is expanding locations for boosters and first-round shots, as well as continuing to target vaccination for newly eligible children.
So far, 12% of New Jersey kids between the ages of 5 and 11 are fully vaccinated. That number is 27% for kids ages 5 to 17, with 38% having received their first dose, said health officials. Two additional state-run vaccination sites will come online this month, in Mount Laurel and Somerset, to help increase access.
Murphy declined to speculate about possible policy implications of the new variant until more information is known.
"We're going to be in this limbo period," he said, while waiting for scientists to learn more about how deadly omicron is and how it interacts with existing vaccines.
For that reason, health officials said they are staying the course, doubling down on vaccines and booster shots, not only to fight delta but to stop future variants as well.
"The way to minimize variants is to get vaccinated," said state epidemiologist Dr. Christina Tan.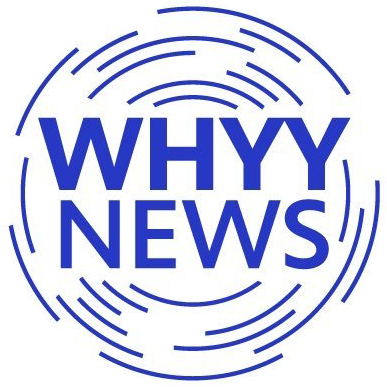 Get daily updates from WHYY News!