N.J. AG Grewal applauds Trump administration move to abandon offshore drilling plans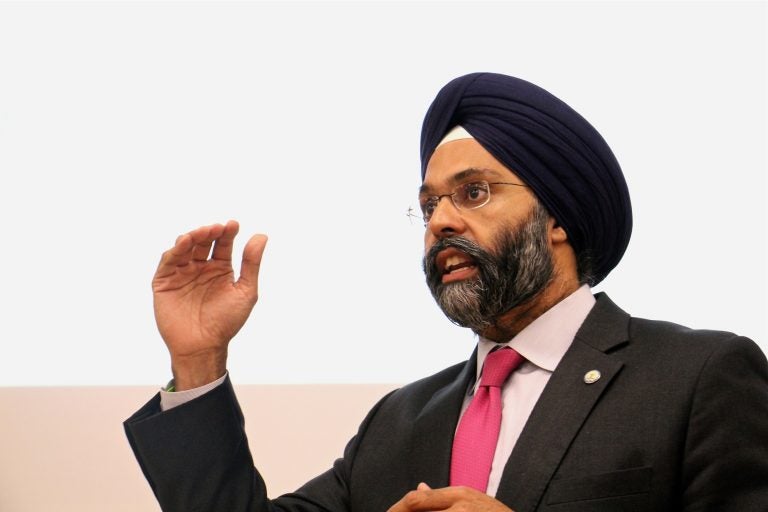 New Jersey Attorney General Gurbir Grewal praised a Trump administration decision to table its plans for offshore drilling along the East Coast, saying the move could have harmed the environment as well as the state's significant tourism industry.
"Our residents deserve to enjoy their summers on the Shore without seeing an oil rig, without hearing [seismic] blasting, without disruption of marine life," Grewal said Friday.
New Jersey filed two lawsuits against the federal government aimed at stopping the Trump administration's plan to expand offshore drilling for oil and gas and finding out why only Florida was given an exemption from the drilling plans.
Grewal said those lawsuits would continue.
"I am pleased that they've come to their senses for the moment, but, based on past actions, I'm not confident that they will remain in this posture," he added.
The Trump administration scrapped its offshore drilling plan after a setback in a federal court in Alaska, as well as widespread bipartisan opposition to the idea.
Environmental advocates in New Jersey have said that seismic blasting used to search for resources would harm or kill marine life and that contamination could have irreversible consequences.
"If there is a spill, that would be thoroughly and completely damaging to New Jersey's ecosystems, to our water quality, but also to our economy," said Jennifer Coffey who runs the Association of New Jersey Environmental Commissions. "Tourism is one of our top-billing industries in New Jersey."