Murphy taps new leader for New Jersey Transit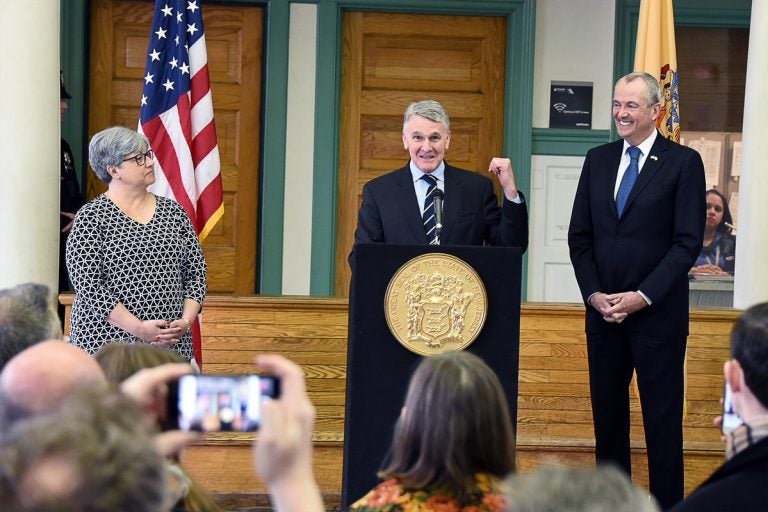 Gov. Phil Murphy, who has blamed New Jersey Transit's management for the agency's myriad problems, has nominated a new executive director to restore reliability.
Addressing bad management and delayed capital investments will take some time, Murphy said. And he's asking for some patience during that process.
"There are years of overlooked issues to account for," he said Tuesday. "But with the right leadership — and we think we've got just that — we can yank this system back from the brink."
Murphy's choice to run the transit agency is Kevin Corbett, who oversaw the economic redevelopment of Lower Manhattan after the Sept. 11 terrorist attacks. He also has served on the board of the Regional Plan Association, a transportation think tank.
Corbett said he won't accept the status quo.
"A safe, convenient, on-time service — backed with modern technology and communications — is critical for fueling future sustainable growth which New Jersey commuters deserve," Corbett said.
Building a motivated and accountable team of professionals is vital in starting to fix New Jersey Transit's problems, he said.
Meanwhile, New Jersey's acting Transportation Commissioner Diane Gutierrez-Scaccetti had some suggestions for the governor to make the transit agency better.
One recommendation, she said, is "to make some immediate corrections to daily service and to try to help do some immediate remediation on the train sizes and the capacity so that folks aren't waiting on platforms as long or perhaps having to be in crowded cars."
Murphy, a Democrat, recently ordered a top-to-bottom audit of New Jersey Transit, an agency that has been plagued by frequent delays, safety issues and management defections.
The Associated Press contributed to this story.