Mummers parade an embarrassment to Philly, should finally end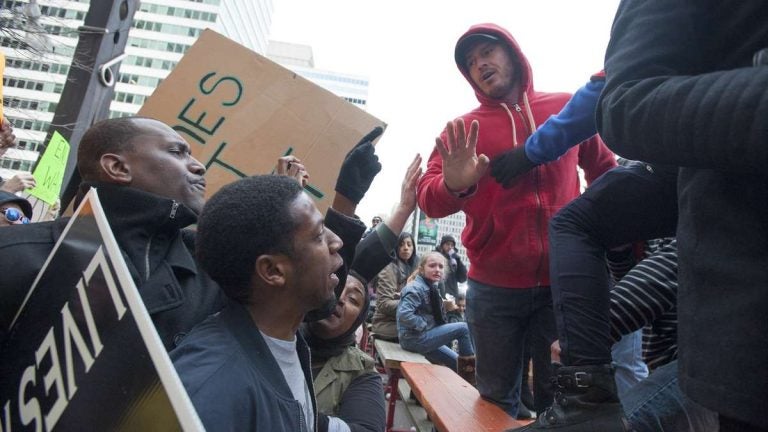 The annual New Year's Day parade has overreached on offensiveness this year.
Belonging to both the black and LGBTQ communities, I know that living in Philly means being chastised for being human, while others more white and straight get a pass.
This is the consequence of lacking white privilege — privilege I will never benefit from, being underrepresented in the population. White straight people can get publicly intoxicated on St. Patrick's Day and not worry as much about getting harassed, threatened, or arrested. Go to a black gay pride event where too many of us are in congregation, and police are ready to intervene. Philadelphians of color see double standards every day. (Look at the conflicts that have taken place during the Puerto Rican Day Parade.) But none proves this as much as the Mummers Parade on New Year's Day.
For decades, this predominantly white parade was a celebration for a scrappy blue-collar side of Philly that wasn't as diverse or inclusive as it should have been. The performers would appropriate and mock cultures that didn't fairly represent their troupe.
White folks would get publicly drunk without too many arrests and hassle. And for as long as I've been in Philly, it has been frustrating to see them not getting the same treatment from law enforcement that my black body would have gotten.
This year's Mummers parade was the last straw for me and many others; it's obvious that it has to go.
At a time when our city has seen hate crimes committed in the LGBTQ community and homophobic and racist emails shared by state prosecutors, some Mummers thought it was okay to mock Caitlyn Jenner during a performance. The Finnegan New Year's Brigade's social commentary centering on the transgender celebrity was beyond offensive and further showed how transphobic a sector of our city is.
I respect the parade's organizers' condemnation of the parade's worst offenders, and even Mayor Kenney tweeting out against it — but this isn't sufficient to ensure that it will not continue to happen. Banning one of the mummers for yelling anti-gay slurs was a noble thing to do, but this yearly bash has harbored such offensive spitefulness for far too long. This parade has bred an annual tradition of harmful transgressions against members of the community that goes far beyond the cringe-worthy costumes and dance numbers — it's become a cesspool of cultural disrespect.
But this was not the only problem the parade faced this time around. Some members of the Coalition for Real Justice, including notable local Black Lives Matter organizers, were arrested while protesting at City Hall. Even a freelance journalist working that day, Joshua Albert, was detained by police for taking photos of the protests.
But what these protestors were speaking out against was the double standards and grotesque embarrassment that this parade has brought our city. This year and last year, a wenches brigade mocked Black Lives demonstrators with "Wench Lives Matter" and "Mummers Lives Matter" signs, while many spectators publicly urinated and made drunken slurs.
It's interesting how local law enforcement can exercise their ability to handle protesters and the press while ignoring a huge bulk of the aggressions and misconduct that take place in and around the parade each year.
It's time for it to go away. Despite the Mummers' attempt this year to finally embrace new segments of black and Latino dancers — it's really become an antiquated minstrel show that continues to have black- and brownface, sombreros, and white knight apparel that doesn't represent the progress Philly is trying to make. Starting a new year with bigotry is counterproductive.
Protestors had every right to call out this event for misrepresenting the city. The Mummers Parade instigates racial tensions in the city and divides us between the progressive and the intolerant.
Transgender Philadelphians deserve more respect than that. People of color aren't jokes to be laughed at. My culture isn't a costume to be flaunted for the entertainment of white people.
The New Year's resolution I would like to see in 2016 is for businesses to defund and Philadelphians deny support of "traditions" that aren't respectful to the values of our city.
The Mummers Parade is an antagonist of a modern Philadelphia that's beginning to recognize its shortcomings and is reluctant to change. We know better, and this parade is one sign that we need to let go of the nonsense.
WHYY is your source for fact-based, in-depth journalism and information. As a nonprofit organization, we rely on financial support from readers like you. Please give today.