Mumia Abu-Jamal supporters say he has COVID, call on Pa. to release all vulnerable incarcerated people
COVID-19 continues to spread inside Pennsylvania prisons, prompting renewed calls to release all older and medically vulnerable prisoners.
Saying his breathing is "labored" and that there's "pressure" in his chest, supporters of Mumia Abu-Jamal are again calling for the 66-year-old to be immediately released from a Pennsylvania state prison.
During a Wednesday morning news conference outside of the Philadelphia District Attorney's Office, the group also urged Pennsylvania Gov. Tom Wolf's administration to use his reprieve powers to release all incarcerated people over the age of 50.
"We are holding a population captive in prisons that the prisons cannot protect," said Johanna Fernández, a longtime advocate of Abu-Jamal and history professor at Baruch College in New York.
Flanked by a dozen supporters, Fernández said Abu-Jamal, who is serving a life sentence for killing a Philadelphia police officer in 1981, initially tested negative for COVID-19 and its antigens. But at the end of the news conference, Abu-Jamal called to say he had tested positive for the potentially deadly virus while he was hospitalized over the weekend.
Fernández said Abu-Jamal was also diagnosed with congestive heart disease, and that he is currently being quarantined inside the infirmary at SCI Mahanoy, where he is serving his sentence.
"The only treatment that could save Mumia in this moment of crisis is his freedom," she said Wednesday afternoon.
A spokesperson for the Pennsylvania Department of Corrections said medical information about incarcerated people is not public information.
Wednesday's news conference in Philadelphia comes as COVID-19 continues to spread inside Pennsylvania's prisons, prompting renewed calls from state lawmakers and advocates to release all medically vulnerable prisoners, including older adults in prison.
"The COVID-19 crisis doesn't have boundaries. It doesn't stop at the prison walls. Our incarcerated population, loved ones in prison, are not able to distance physically in the way that many people can on the outside," state Sen. Nikil Saval, whose district covers sections of Center City and South Philadelphia.
There are currently 608 active positive cases of COVID-19 among incarcerated people in state prisons, according to the DOC. More than half of those cases are inside SCI Camp Hill in Cumberland County in South-Central Pennsylvania.
A total of 110 people incarcerated in state prisons have died from COVID-19 since the start of the pandemic.
In April, in an effort to slow the spread of the coronavirus inside state prisons, Gov. Tom Wolf issued an executive order establishing the Temporary Program to Reprieve Sentences. 
The targeted effort applies to prisoners serving sentences for nonviolent convictions who would be eligible for release within the next nine months, or who are considered vulnerable for infection and are within a year of their release date. That includes those who are 65 or older, have an autoimmune disorder, or have a chronic medical condition such as heart disease or diabetes.
In announcing the program, Wolf said it could release up to 1,800 prisoners. To date, 160 incarcerated people have been temporarily released.
Saval said that's not enough. As lawmakers again seek to pass legislation aimed at releasing medically vulnerable prisoners, he said the scope of Wolf's program needs to be expanded, as well as updated to include a provision that would make incarcerated people over 65, as well as prisoners with comorbidities that make them vulnerable to COVID-19, automatically eligible for release.
"Legislation under any circumstances takes time. And time is one thing that we clearly don't have," said Saval, a Democrat who is co-sponsoring a forthcoming bill aimed at releasing the "elderly and infirm" during the pandemic. Some Republican state lawmakers have also expressed support previously for such a bill.
In a statement, Lyndsay Kensinger, a spokesperson for Wolf, said the governor's reprieve program was a "valuable tool used at the beginning of the pandemic as an attempt to decrease our prison population."
"Since March 2020, we have now seen a population reduction of over 7,000 inmates, and therefore it is time to find a permanent legislative fix," said Kensinger.
"Secretary [of Corrections John] Wetzel has been very clear in the past, and he has testified that his preference is not to continue the current reprieve program. For one, it does not give inmates credit for their time served on the street. He believes there should be a legislative solution that would create a safe, responsible mechanism to get people out of prison and further reduce the population. Legislation and medical parole fixes this problem."
The Department of Corrections is currently vaccinating staff and incarcerated people at three of its 23 correctional institutions — SCI Laurel Highlands, SCI Waymart, and SCI Muncy.
Those prisons are federally designated long-term care facilities with more than half of their populations being 65 and older. People in that age group are in Phase 1A of the state's vaccine distribution plan.
It's unclear how many incarcerated people and staff have received vaccine doses at those facilities. DOC spokesperson Maria Bivens said Wednesday she could not provide that data while the department's COVID-19 online dashboard is down due to "technical challenges that have led to data inconsistencies."
"Users can expect the dashboard to be offline indefinitely while the DOC updates its system of reporting and prepares for the addition of new data points related to the COVID-19 vaccine rollout," said Bivens.
All other non-medical staff and people incarcerated in Pennsylvania are in Phase 1B, with vulnerable prisoners being prioritized, Bivens said. The state is still working to vaccinate people in the 1A category, which has been expanded at least twice. It is unclear when the state could begin vaccinating those in Phase 1B.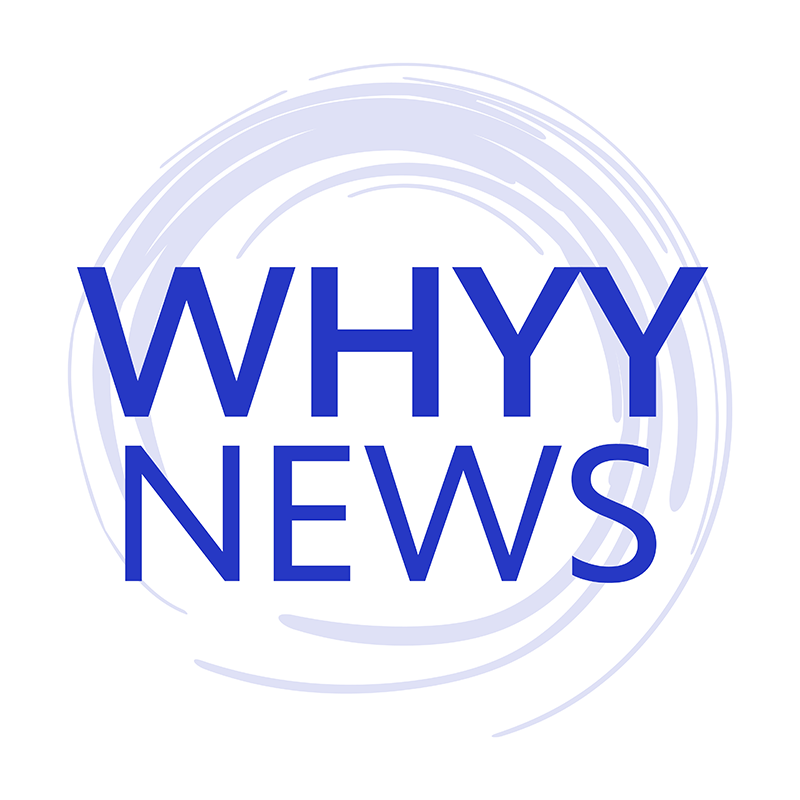 Get daily updates from WHYY News!
WHYY is your source for fact-based, in-depth journalism and information. As a nonprofit organization, we rely on financial support from readers like you. Please give today.