More inventors, more renters: Four surprising takeaways from Pew's annual report on Philly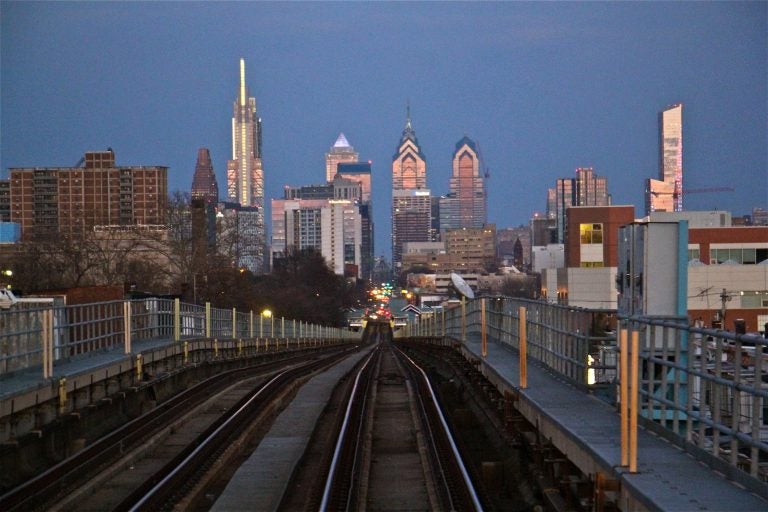 The new 'State of the City' report by the Pew Charitable Trusts' Philadelphia Research Initiative reads like Philly's annual physical, clocking growth, successes, and struggles over the past 10 years.
During that time, the city has reversed its long track record of population decline, added jobs, and become increasingly diverse.
Beneath these positive trends lie persistent, well-known difficulties. In the last decade, the city's poverty rate inched up, from 24 to 26%. The opioid crisis continues to stress public safety and public health systems.
Aside from the usual headline-grabbing metrics, here are four telling takeaways from the report that reflect the changing city:
More inventors are inventing. Mostly drugs. The number of patents issued to Philadelphians each year has grown by about 100% since 2007, according to the U.S. Patent and Trademark Office. Fueled by the area's medical research heavyweights, 967 patents were filed in 2017, up from 497 in 2007. The largest number were, unsurprisingly, for pharmaceuticals. "How we do in [patents] is an indicator of potential future business growth, and of the vibrancy of the entrepreneurship and innovation community in Philadelphia," said Philadelphia Research Initiative project director, Larry Eichel. In terms of overall patent numbers, however, Philadelphia still lags among comparable cities. And about those entrepreneurs…
White people own most of the businesses. Much of Philadelphia's economic and population growth has been attributed to immigrants, who are twice as likely to start businesses as native-born residents. The number of Latino and Asian residents grew dramatically over the last decade, as the proportion of the city that is African American and white declined. Still, in a city that has not been majority white in nearly 30 years, more than three-quarters of all businesses are white-owned, according to figures from the U.S. Census Bureau.
Rentership is rising. In 2017, Philadelphia flipped. The city went from one where more homes are owner-occupied, to one where more are renter-occupied "for the first time on record," according to the U.S. Census Bureau. Chock full of small, affordable row homes, Philadelphia has traditionally boasted high rates of homeownership, and a high percentage of low-income homeowners. With more people renting, the share of low-income renters is also growing. Nearly 54 percent of renters are considered "rent burdened," meaning they spend more than 30 percent of their income on housing. In Philadelphia, high poverty is a bigger factor in the mismatch between income and rent than rental prices, said Eichel.
Still a tale of two cities. Job growth in Philadelphia outpaced the national average last year. Unemployment is down. However, there are two ways of looking at those indicators, said Eichel. One is, "Wow, that's great, we've had all this job growth," if you look back only a few years. The other view is, "We've had a net job growth of zero since 1991." The city's poverty rate also grew, and the differences in housing prices and educational attainment by neighborhood show how ZIP codes still determine the opportunities available to many residents.
Despite these ongoing challenges, Philadelphia is less of an underdog than it was a decade ago, the report argues.
"When we published our first 'State of the City' in 2009, Philadelphia saw itself as a place still mired in decline," write the report's authors in the foreword. "Today, Philadelphians have become accustomed to the idea that good things can happen here."