'There's no closure': Millsboro residents say water is still contaminated 2 years after Mountaire settlement
Millsboro, Del. residents are getting compensation for their contaminated wells from a class action settlement with Mountaire Farms. But they say their troubles aren't over.
Listen
7:08
From Philly and the Pa. suburbs to South Jersey and Delaware, what would you like WHYY News to cover? Let us know!
Diane Longo used to be so afraid of the water from her private well that she went to her friend's house to shower for four years. She also brought back gallons of water for herself, her husband, and their dogs.
Longo said she wasn't the only one who didn't trust what came out of her taps.
"My family wouldn't come to visit me, because they were afraid of the water," she said.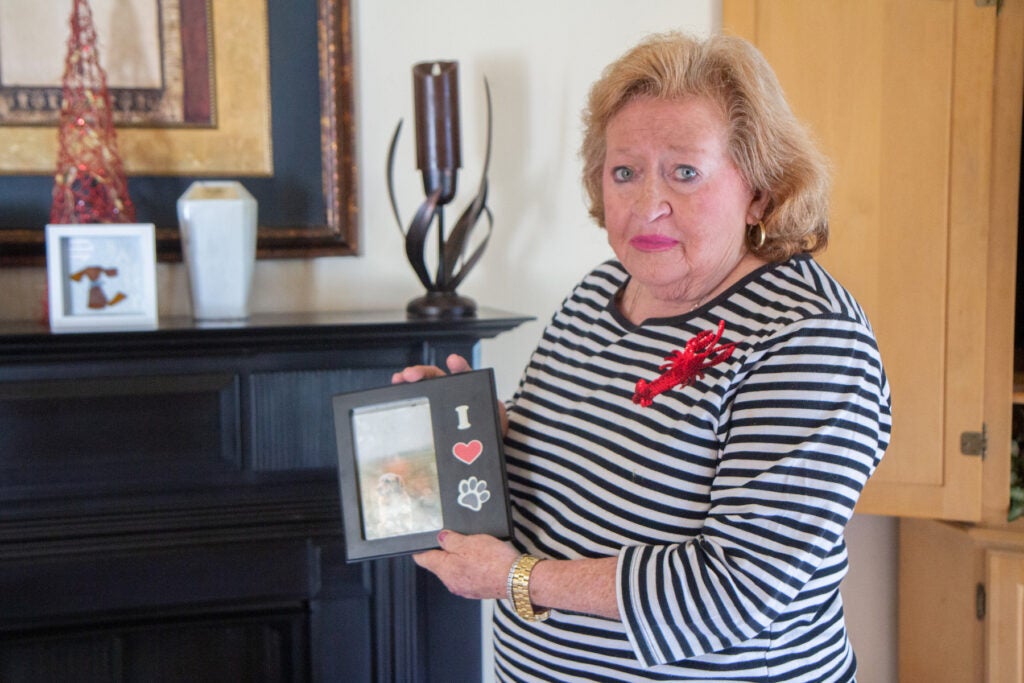 The 72-year-old left Philadelphia for the town of Millsboro, Del. to enjoy retirement and be closer to the beach. But, instead of relaxation, Longo has felt the stress of having contaminated water.
The well water at her home contains nitrates, which are linked to some serious health problems, including blue baby syndrome among infants, thyroid disease, and some cancers. Nitrates can be found in fertilizers, discharge from sewage systems, and animal manure, which if near the ground's surface, may contaminate the groundwater.
Longo is one of more than 3,000 Millsboro residents receiving compensation from a 2021 $65 million class action settlement with Mountaire Farms. The company's chicken processing plant is in Sussex County, Delaware's southernmost county.
According to a lawsuit filed in 2018, Mountaire sprayed contaminated wastewater from a failing treatment system, as well as liquefied sludge, onto nearby fields. That caused high levels of nitrates to seep into groundwater, and ultimately residents' drinking water, for nearly 20 years — putting people at risk for serious health problems, according to the lawsuit.
Last month, residents began to receive their settlement checks, which range from a few thousand to hundreds of thousands of dollars. Mountaire also has taken steps to address nitrate pollution as part of a separate consent agreement with the state's Department of Natural Resources and Environmental Control.
But the outcome of the settlements do not resolve the anger and worry felt by residents such as Longo. Their well water continues to contain nitrates above state standards, according to recent private water tests obtained by WHYY News, and residents say they want to know the cause.
Residents also continue to face various health problems. Longo, who lost her husband to mouth and throat cancer in 2021, only has one functioning kidney and suffers from mysterious sores on her skin that come and go. Though she doesn't know the cause, she suspects it's the water.
"There's no closure in this, because we don't have any answers," said Longo, who was awarded around $90,000 from the settlement.
Mountaire, which is the town's main employer, declined a request for an interview.
However, the company said in a written statement it has invested more than $100 million dollars to prevent nitrate pollution as part of the settlement with DNREC — the agency issued Mountaire a notice of violation in 2017.
The company upgraded its wastewater treatment facility, and nitrate levels at the plant have fallen to safe levels. Mountaire also found an alternative way to dispose of its treated wastewater and have planted trees to soak up nitrates. The company currently is in compliance with its permits, according to DNREC.
Mountaire also has paid for filtration systems for dozens of residents as part of the agreement with DNREC — but some people are still waiting. Mountaire said the process was delayed because it was required to receive unanimous consent from the community. The company originally offered to connect residents to a municipal water supply, but not enough residents agreed to that option.
Some neighborhoods, including Longo's, were outside the boundaries to receive a filtration system.
A legacy of nitrate contamination in Millsboro
DNREC Secretary Shawn Garvin said he can't comment on why nitrates in some private wells remain above state standards. However, environmental scientists say nitrates can come from several sources, including wastewater facilities, landfills, and leaking septic systems. The contaminants also stay in soil and groundwater for years. So, pinpointing the sources requires extensive investigation.
"There are legacy issues, there are problems with wells in general," Garvin said.
It is estimated that more than half of Sussex County residents rely on private wells for drinking water. Federal and local government agencies do not monitor or require the testing or treating of private well water, which means homeowners must take it upon themselves to ensure their water is safe.
"I always encourage anybody who's on private wells to make sure they are testing their water," Garvin said.
Nitrates can be removed with filtration systems. However, these systems can cost thousands of dollars, leaving many residents who can't afford it with contaminated water.
Nitrates have contaminated peoples' wells in Sussex County for decades. Patricia Marini Fausey, another Millsboro resident, received a letter from the state in 1988 about nitrates in her well water.
The now 80-year-old said the only advice she received was to not allow pregnant people or children to drink it. Marini Fausey has bladder cancer and said three of her dogs also died of cancer. She wonders if the contaminated water is the culprit.
"Recently, I've been told there's nothing more they can do for me," said Marini Fausey, who said she was not accepted into the lawsuit because she filed her paperwork too late.
Millsboro resident Angela Ellis said she suffered debilitating kidney stones four times over a period of a year. The 50-year-old's health problems made it difficult for her to hold a full-time job, and she struggled to pay her mortgage.
Ellis, who also said she was too late to participate in the settlement, wonders if the nitrate contamination caused her health issues. She said she believes if government agencies were required to regulate peoples' wells and inform them of contamination, illnesses could have been prevented.
"I felt like I was too young to always be sick — I was sick for the entire year," Ellis said. "It just makes me angry. I don't know how I would have known [about the contamination] if my neighbor didn't tell me. I was never told anything — I just went on drinking the water."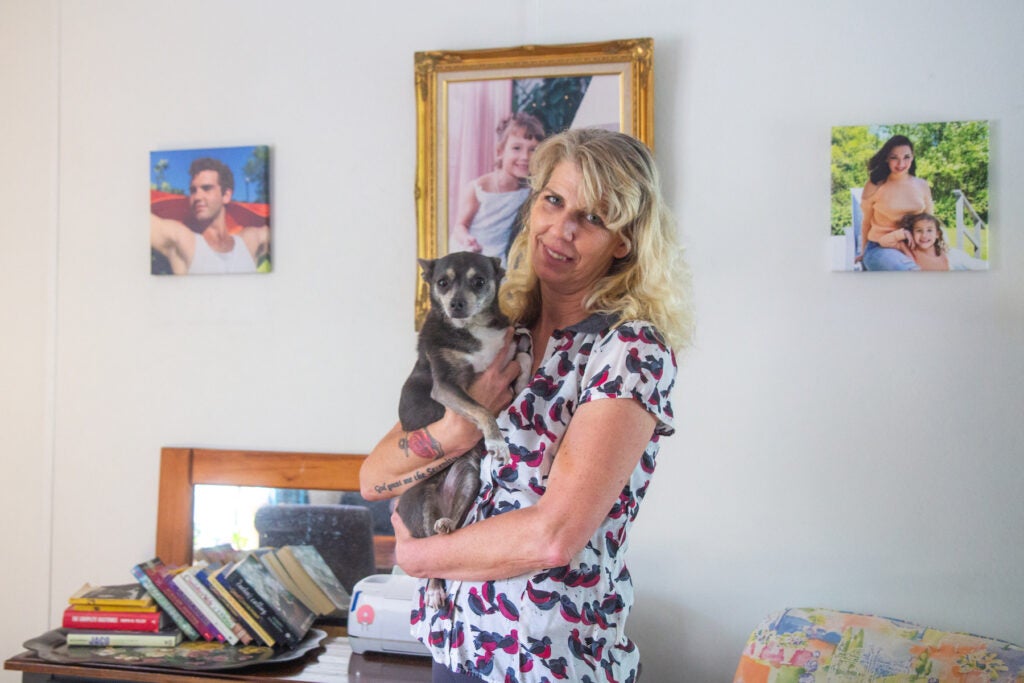 A health survey of 249 Millsboro residents, conducted for the lawsuit against Mountaire, found unusually high rates of cancer, gastrointestinal disease, Crohn's disease, diarrhea, wheezing, shortness of breath and other ailments.
Dr. Marilyn Howarth, an environmental toxicologist at the University of Pennsylvania, said nitrates are known to cause a variety of health problems, but that linking them to any one diagnosis or illness is challenging.
"The literature has shown an association between colon cancer and nitrates. There are several studies that have suggested that maybe bladder cancer, and breast cancer and thyroid disease are having an association," she said. "But it's very difficult to show causation with any of these."
Several Millsboro residents also report bothersome skin problems, including itching for at least an hour after showering, and getting red sores that break open and bleed. Howorth and other scientists interviewed by WHYY News were perplexed by those symptoms.
Moving onward after Mountaire settlement
Millsboro resident Phyllis Blackiston said she was so frustrated by the contamination in Delaware that she left and moved to North Carolina.
The 76-year-old said she has an underactive thyroid, as well as skin problems. Blackiston's late husband suffered from infections that wouldn't heal and had a hole that went through his foot that had to be rinsed with saline and packed daily. He died of cancer in 2018.
"I'm angry that this has just been overlooked, and allowed to poison people by contaminating your wells," said Blackiston, who was awarded about $200,000 from Mountaire.
In North Carolina, where she has treated municipal water instead of a private well, she said her skin problems have disappeared.
"My skin has not broken out," Blackiston said. "I don't have that. That's all healed. And my skin does not itch."
Last year, Diane Longo purchased filtration systems for her home so she could feel safe using her water again.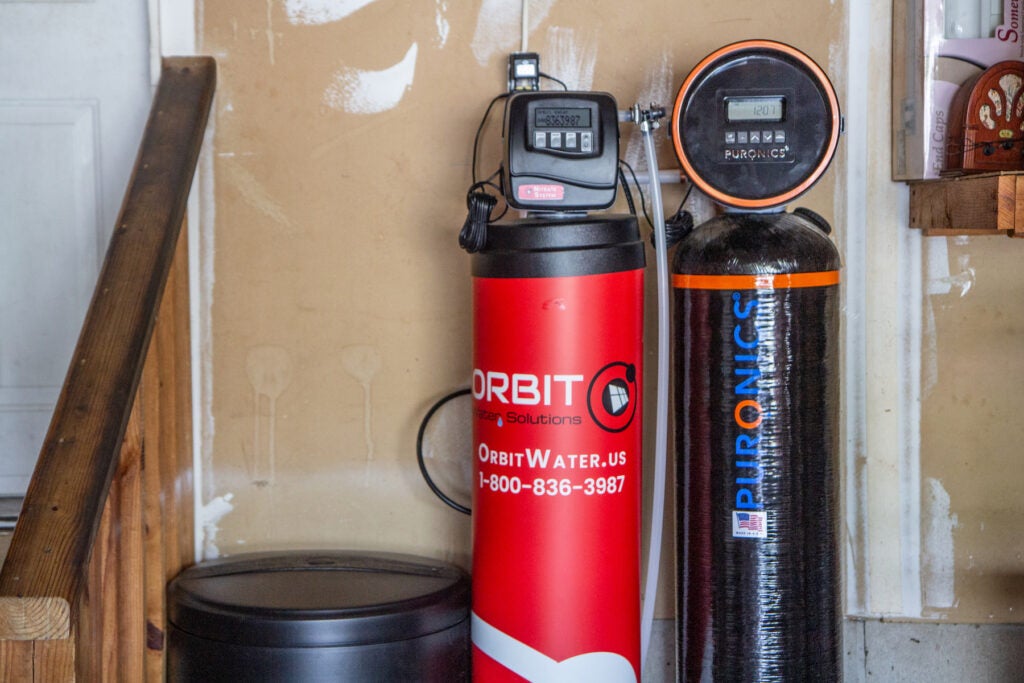 Her garage wall is lined with thousands of dollars in various filtration systems for the water that enters her house. These filtration systems stop the nitrates from going through her taps. But it didn't come without a price.
"I sold my jewelry in order to make ends meet — things I didn't want to have to sell that belonged to my mom and things like that," said Longo, who hopes to use the settlement money to reduce the debt she incurred for the filtration systems. "That shouldn't have happened. They should have been helping us."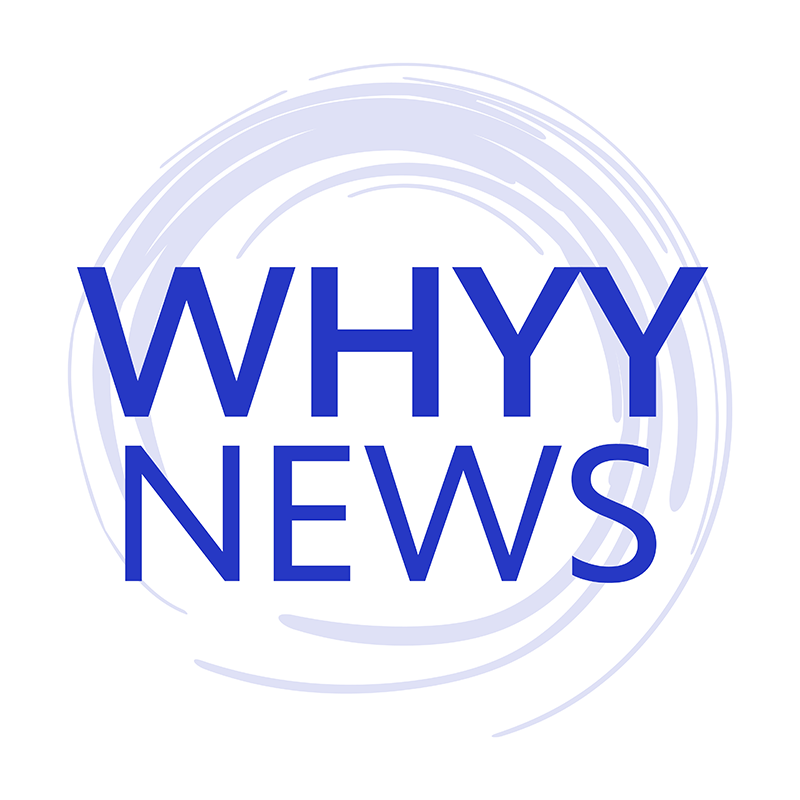 Get daily updates from WHYY News!
WHYY is your source for fact-based, in-depth journalism and information. As a nonprofit organization, we rely on financial support from readers like you. Please give today.