Mayor Rizzo's discriminatory housing policies: confronting our past and present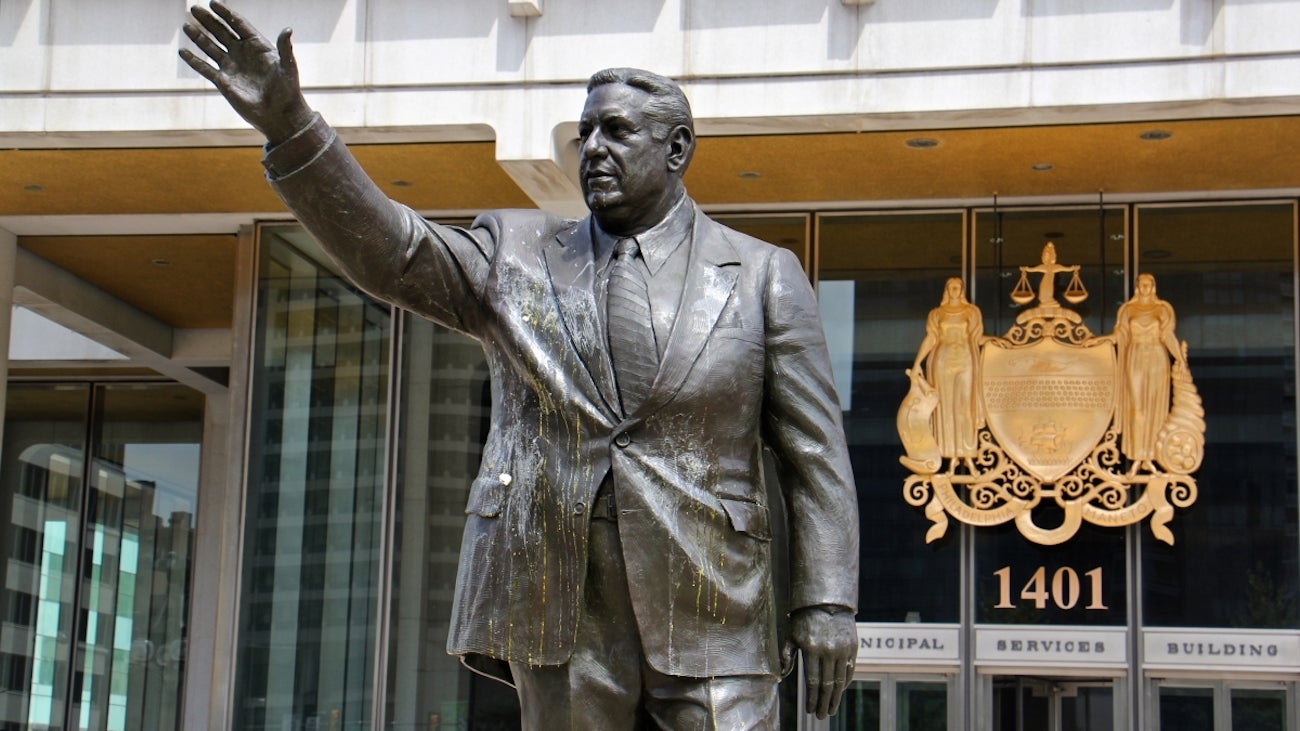 Philadelphia Mayor Jim Kenney recently announced that the statue of former Mayor Frank Rizzo before the Municipal Services Building is to be relocated. Much of the discussion has centered on discrimination, but little attention has been paid to Mayor Rizzo's housing policies.
In the early days of my career at Community Legal Services (CLS), I saw firsthand the impact of Mayor Rizzo's racially-motivated housing policies. In the 1970s, I and other CLS lawyers sued Mayor Rizzo on behalf of clients seeking homes for themselves and their families in South Philadelphia.
Our clients in this case were African-American families who had dreams of finding a safe, stable place to live. They deserved to be a part of the city, just like everyone else. After the mayor tried to deny them the right to live where they wanted to, they came to us for help, and we took action.
This case, Resident Advisory Board v. Rizzo, was commenced in federal court after Rizzo, upon becoming mayor in 1971, terminated the Whitman Park housing development, blocking the construction of 120 single-family, subsidized rowhomes. This was on a vacant site in southeast Philadelphia at Oregon and Front, which had once been integrated, but was then cleared of all black households in two waves of displacement by the Philadelphia Housing Authority (PHA) and Redevelopment Authority (RDA).
As a young lawyer, I took Rizzo's sworn deposition – critical evidence in court to prove the mayor's motivation against integrated housing. As noted in the decision of the federal District Court: "Mayor Rizzo stated that he considered public housing to be the same as Black housing in that most tenants of public housing are Black. Mayor Rizzo therefore felt that there should not be any public housing placed in White neighborhoods because people in White neighborhoods did not want Black people moving in with them. Furthermore, Mayor Rizzo stated that he did not intend to allow PHA to ruin nice neighborhoods." (Internal citations omitted.)
Our litigation was successful, and the Third Circuit Court of Appeals upheld the finding that Mayor Rizzo and the City he led violated the equal protection rights of black residents by engaging in intentional race discrimination.
It is exceedingly rare for any government official to be found to have acted with racially discriminatory intent, but as the court stated, "Here, the discriminatory impact of the City's obstruction of the project could hardly be clearer."
Thanks to our lawsuit and a vigilant federal judiciary, the Whitman Park housing got built and became a beacon for integrated, subsidized housing. But the work is far from over.
Housing segregation shapes neighborhoods, limits opportunities for some while creating it for others, and impacts people and communities for generations. We must be vigilant in ensuring that housing policies do not contribute to intentional or unintentional segregation in our city or nation.
Compared to other cities, Philadelphia has a high rate of home ownership and a home is often the main or only source for families to create wealth that can be passed between generations. However, low-income Philadelphians are losing their homes because of property tax foreclosures, gentrifying areas rapidly pushing people out, reverse redlining, and rent-to-own scams. This has a particular impact on the African-American community; In 2016, 84 percent of foreclosure filings were in minority census tracts. Philadelphia also has an affordable-housing crisis for tenants, and people of color are disproportionately burdened by housing costs and income inequality, leading to a greater chance that they will experience eviction.
Philadelphia must increase affordable housing and continue to adopt policies to further fair housing, reduce displacement from gentrification, and help overcome patterns of segregation and racial isolation.
Our mayor and city council have taken important steps recently to recognize racism – present and past – and to ensure that our policies and actions reflect a vision for a more just and humane future. We urge our city to continue to move in this direction. Mayor Rizzo's legacy may be up for debate, but our legacy should unequivocally be one of equity and inclusion.
WHYY is your source for fact-based, in-depth journalism and information. As a nonprofit organization, we rely on financial support from readers like you. Please give today.