May 28: SOM to master plan 30th Street Station area | 3535 Market for sale | Mayfair playground, community building | la peg. at FringeArts | Katz/Lenfest win auction | Last day of Giovanni's Room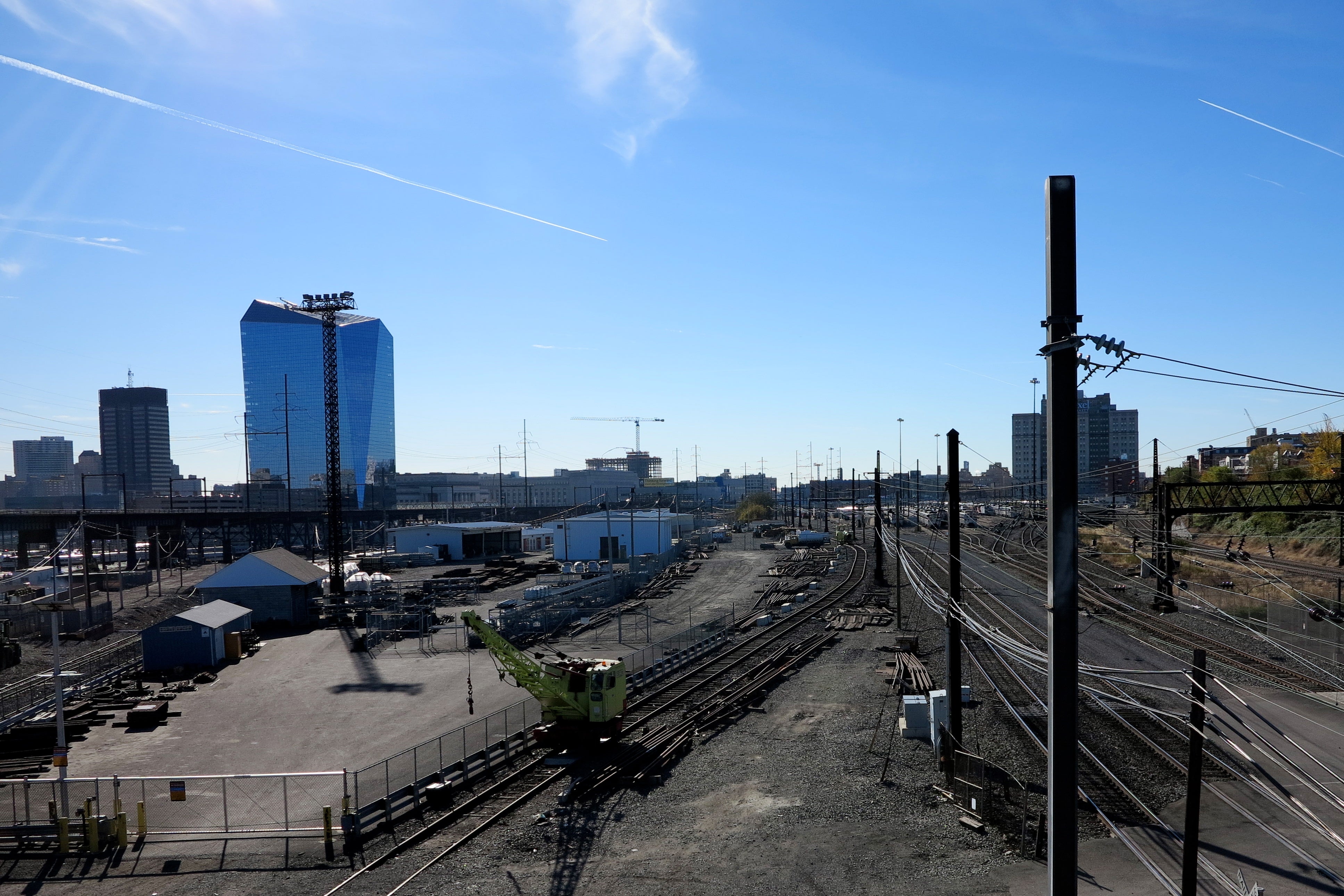 Good morning Streeters. Here's what we're reading today:
Skidmore Owings & Merrill (SOM) will develop a master plan for development above the rail yards around 30th Street Station. The Inquirer reports that the project team will include Parsons Brinckerhoff, OLIN, and HR&A Advisors. The plan will seek to bridge Center City and University City with a new neighborhood. A committee of nearby property owners, including rail and transit companies, Drexel, Penn, Brandywine Realty Trust, PIDC, and the Schuylkill River Development Corp, will guide SOM's work.
The 18-story Science Center building 3535 Market Street is about to hit the market and could fetch upwards of $110 million, reports the Business Journal. "Not many buildings in University City are privately owned, which makes the property desirable for an investor that wants to have a presence in a submarket that is not only experiencing employment growth but also unprecedented construction activity."
In the story of Mayfair Memorial Playground's rebirth is a tale of community building and revival. The Daily News explores how rebuilding the playground breathed new life into the civic association and pushed neighbors to take a greater stake in the neighborhood's wellbeing.
Michael Klein has details on la peg., the restaurant being built in the new FringeArts building at Race Street and Columbus Boulevard. Inside the restaurant will take advantage of the huge windows and tall ceilings, and spill outside into a tiered garden in what is now a driveway. Groundswell is designing la peg. for FringeArts and chef Peter Woolsey.
The Philadelphia Inquirer, Daily News, and Philly.com are now owned by Lewis Katz and H.F. "Gerry" Lenfest, putting an end to the distracting and bitter ownership dispute between team Katz and team George Norcross. But as NewsWorks' Dave Davies wonders: What now? "Whether these two aging owners can come up with a business plan to reverse the decline of this media company remains an open question."
Rolling Stone shared this portrait of Giovanni's Room in its last days open – just prior to Pennsylvania's same-sex marriage ban being struck down – and stories from the gayborhood landmark.
The Buzz is Eyes on the Street's morning news digest. Have a tip? Send it along.
Follow us on Twitter @EOTSPhilly | Like us on Facebook | Share your Philly photos in our Flickr Group