May 18: ZBA approves Broad and Washington | History of Philly Chinatown | 'Fourth era' of cities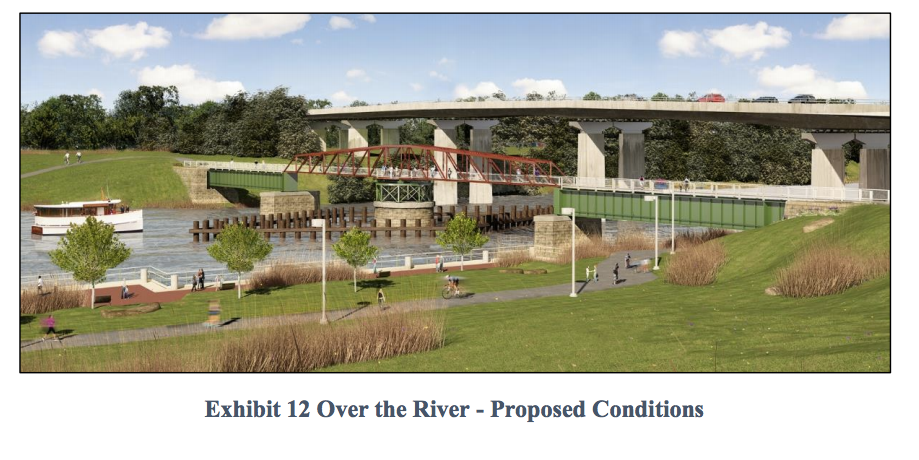 The ZBA unanimously approved Bart Blatstein's project at Broad and Washington, despite pending litigation with the site's owner, reports Jared Brey. Jacob Adelman says the site's owner, Hudson Capital Realty LLC, is telling Blatstein to walk away from the project, claiming they already have other interested developers. "Hudson has already identified parties willing to pay more than the $18 million for which Blatstein had the roughly five-acre site under contract in their original October 2013 agreement, which was not contingent on zoning approvals…"
The Planning Commission approved the Council bill required for purchasing the Grays Ferry Swing Bridge across the Schuylkill River, Melissa Romero reports. Read our coverage from a few weeks back for more details on this project.
Dave Heller interviews Kathryn Wilson about her new book, "Ethnic Renewal in Philadelphia's Chinatown: Space, Place and Struggle," the first history written about the neighborhood.
Dan Doctoroff, CEO of Google's Sidewalk Labs project, tells Forbes that we're on the cusp of a "fourth era" of cities. The steam engine, the electrical grid, and the automobile transformed cities in the three previous eras, he says, and broadband and data analytics will be the next agents of path-breaking change. "Unlike the earlier revolutions, the fourth era of cities will not involve massive construction projects like roads and subways. Instead, Doctoroff says, it will be about using our existing infrastructure more efficiently."
AIA's Architectural Billings Index, a leading indicator for commercial real estate markets, is showing continued modest growth nationally, suggesting a slowdown is not imminent. "The strong growth in design contracts – the strongest score for this indicator since last summer – certainly suggests that firms will be reporting growth in billings over the next several months," says AIA's chief economist Kermit Baker.
Barcelona unveiled a plan to cut traffic congestion by 21% by relegating vehicle traffic to a limited number of larger roads, and converting about 60% of city streets into car-free "citizen spaces," reports Marta Baussels. "The plan is based around the idea of superilles (superblocks) – mini neighbourhoods around which traffic will flow, and in which spaces will be repurposed to 'fill our city with life,' the tagline says."