May 17-19: Barnes Foundation anniversary | Trenton Ave Arts Fest | Clark Park Party | Parkwood Farmers' Market | Brewerytown, Rittenhouse and Italian Market festivals | Dinner and Bikes with Elly Blue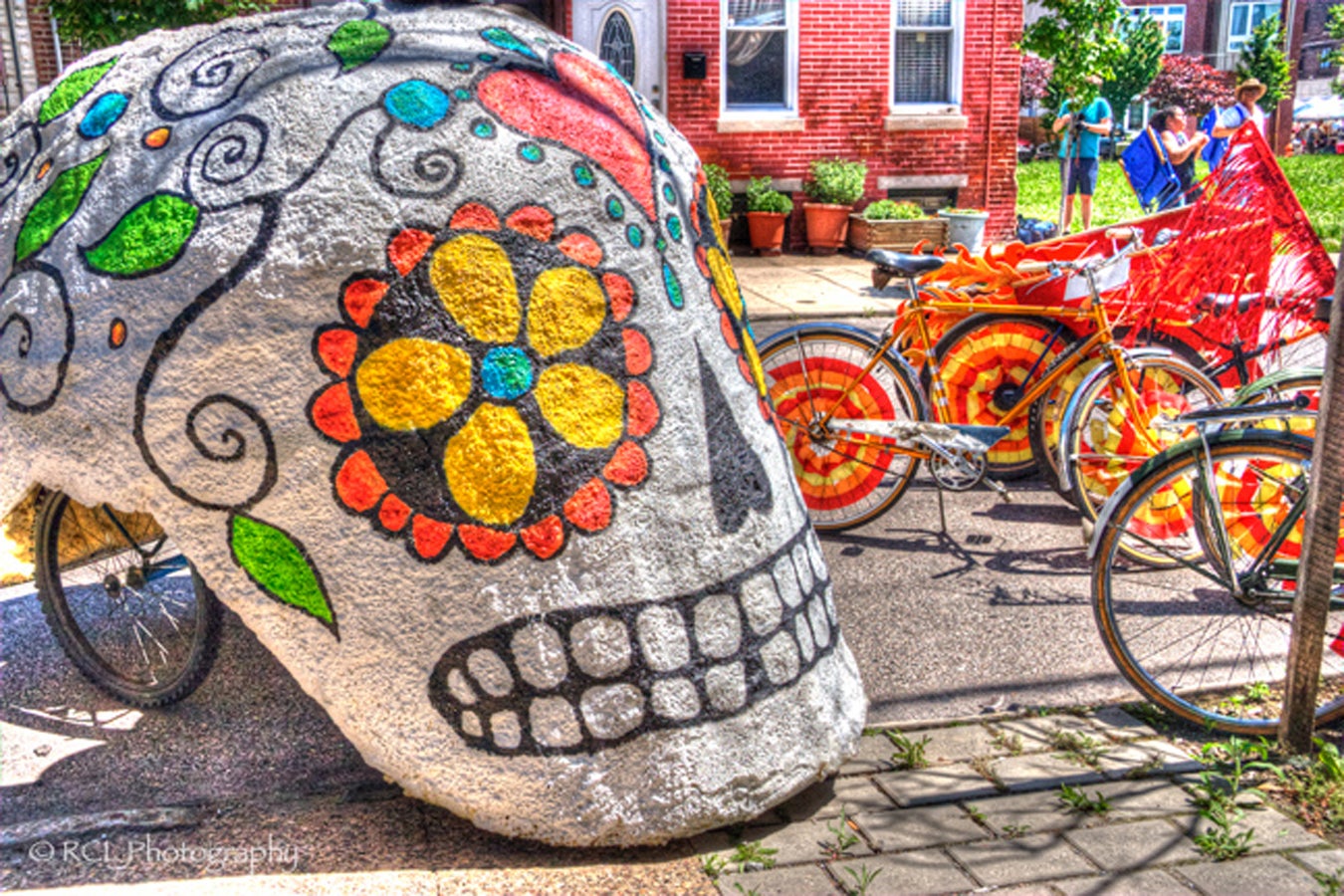 Clear your calendars Streeters. We've got a jam packed weekend of festivals, farmers markets and food planned for you.
Friday, May 17, 6 p.m. – 10 p.m., 2025 Benjamin Frankling Parkway, Philadelphia. It has been one year since the Barnes Foundation made its big move to the Parkway, and to celebrate, the Barnes is hosting an evening party. The night will honor founder Dr. Barnes and include live Brazilian music by Minas, anniversary festivities and cocktails. Tickets include access to the collection and the Ellsworth Kelly special exhibition. Cost $25, free for members.
Saturday, May 18, 10 a.m. – 2 p.m., 3024 Byberry Road, Philadelphia. Northeast Philly's newest farmers market – The Parkwood Farmers' Market – opens this Saturday. The market grew out of frustration around the Northeast's lack of farmers markets. Grid Magazine profiled Parkwood Farmers' Market and has more on what to expect Saturday.
Saturday, May 18, 12 p.m. – 5 p.m., Trenton Ave and East Susquehanna, Philadelphia. The Trenton Ave Arts Fest is back and has the potential to be whackier than ever. More than 10,000 attendees and 200 local artists and food vendors are expected to flood Trenton Ave. The event's signature attraction, the Kinetic Sculpture Derby, will send human-powered vehicle/sculptures parading through the neighborhood and, if they make it, a large mudpit finish line. If you missed it last year, here's a glimpse of what you might expect.
Saturday, May 18, 4 p.m. – 8 p.m., Clark Park, 4301 Chester Avenue, Philadelphia. For the first time in its history, Clark Park will transform into a beer garden this Saturday with beer from local Dock Street Brewery and food from The Cow and the Curd, MiniTrini, Taco Angeleno and Lil' Pop Shop. Festivities also include live music from three local bands and family-friendly games and kid-appropriate activities.
Saturday, May 18, 12 p.m. – 5 p.m., 2700 – 2800 West Girard Avenue, Philadelphia. If you haven't explored Brewerytown recently, you're in luck. The neighborhood invites guests to stroll West Girard Ave during Saturday's Brewerytown Spring Festival, a colorful and tasty street festival celebratin local music, art and food. The event will include food from 15 – 20 food trucks, kids' activities, music and arts and craft vendors.
Saturday, May 18, 12 p.m. – 5 p.m., Walnut Street between 19th and Broad streets. The annual festival will bring food, music, fashion arts and entertainment to the Rittenhouse neighborhood this Saturday.
Saturday & Sunday, May 18 – May 19, 11 a.m. – 6 p.m., South 9th Street, Philadelphia. Celebrating the nation's oldest outdoor market, this annual, family-friendly event celebrates the Italian Market with the Procession of Saints, live music, family events, crafts and TONS of food.
Sunday, May 19, 7 p.m. – 10 p.m. Ruba Club, 414 Green Street, Philadelphia. The Bicycle Coalition of Greater Philadelphia will host Elly Blue, one of the country's top voices in bicycle writing, for a night of dinner and bikes. In addition to Blue's presentation about transportation equity and the bicycling movement, the program includes a gourmet, vegan and gluten-free dinner by touring vegan chef Joshua Ploeg and an excerpt screening of Aftermass, Joe Biel's documentary about the history of bicycling in Portland. Cost $15 – $45.
Enjoy!