May 14: FMC Tower groundbreaking | Jefferson nabs 9th/Chestnut lot | Paving over 23 Trolley track sections | Oil-by-rail up, safety standards shifting | Federal transportation bill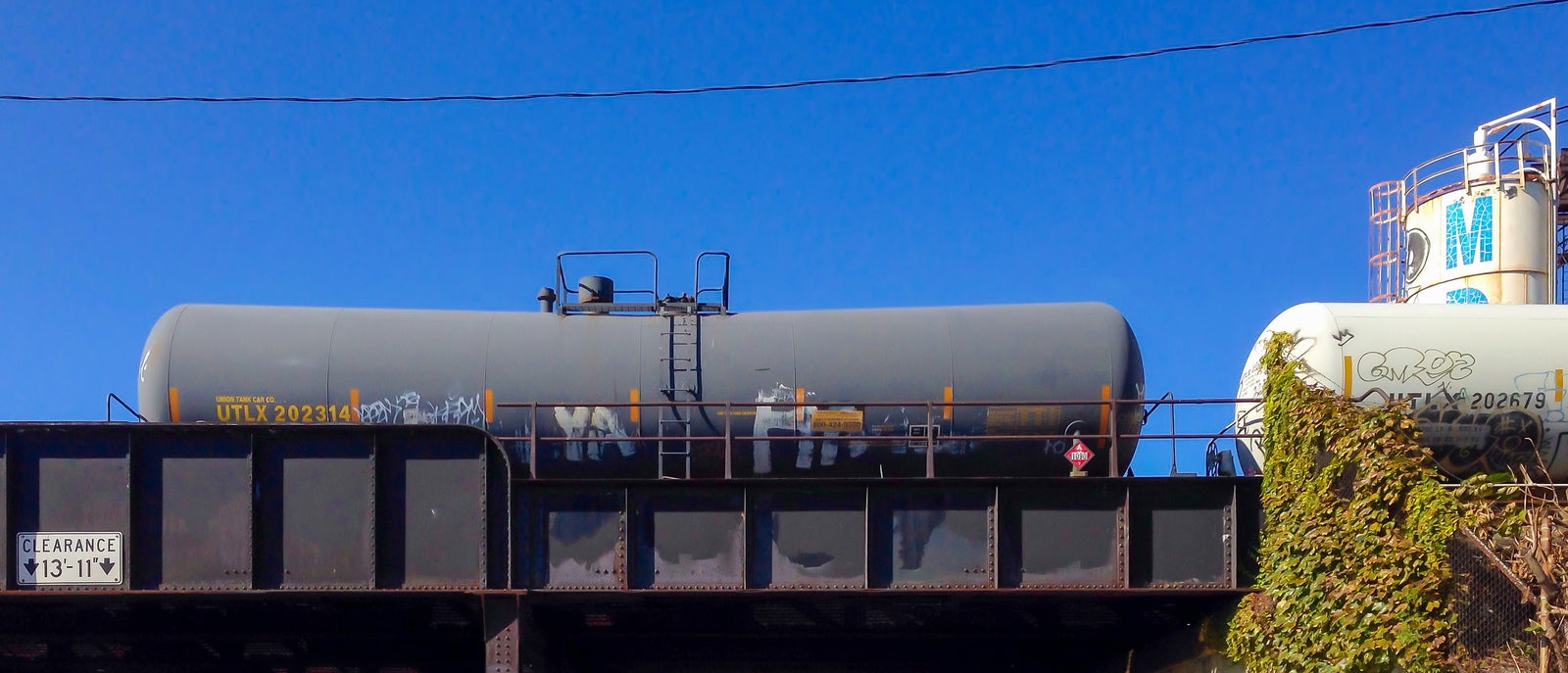 Happy Wednesday Streeters. Here's what we're reading this morning:
Another piece of Cira Centre South will break ground today as Brandywine Realty celebrates the start of construction on the 49-story FMC Tower. The new building, at Walnut and 30th Street will be part office space, part apartments, and part retail. The Business Journal reports that the proceedings will feature fireworks and much pomp.
Thomas Jefferson University Hospital bought the surface parking lot on the southwest corner of 9th and Chestnut streets for $12 million, the Business Journal reports.
Sections of the Route 23 trolley tracks will be paved over this year, to the delight of cyclists and the disappointment of trolley buffs, reports Hidden City Daily. The tracks have not been used since the 1990s, and paving will cover track sections at intersections to make crossing the slippery tracks safer for city cyclists. The move was prompted by the jaw-smashing accident of Katie Monroe, Women Bike PHL coordinator, and abundant anecdotal evidence of track-caused bike accidents.
More oil-by-rail shipments are passing through Philadelphia to area refineries, the Inquirer reports. The new Eddystone Rail Facility, a transfer station just south of the city on the Delaware River, opened last week and is designed to receive 80,000 barrels of crude oil from North Dakota daily. The facility's capacity is expected to expand as Philadelphia handles about a quarter of oil produced in North Dakota.
After several dangerous oil train car derailments, the US Department of Transportation is moving toward stricter safety rules for oil-by-rail shipments. The New York Times reports that DOT issued an emergency order requiring rail companies to notify State Emergency Response Commissions when crude oil is being transported by rail, and urging rail companies to use the best safest tanker cars in their fleet to increase safety.
In other national news, the Senate Environment and Public Works Committee released a transportation bill yesterday, in an effort to keep federal funds flowing for transportation projects. Streetsblog says the bill is more of the same – underfunded and highway-centric – and presents a helpful breakdown of the bill, which includes modest gains for pedestrian and bike funding and corrects some snags in the current transportation bill.
The Buzz is Eyes on the Street's morning news digest. Have a tip? Send it along.
Follow us on Twitter @EOTSPhilly | Like us on Facebook | Share your Philly photos in our Flickr Group