May 13: The New Fairmount Park | William Penn High futures | $300m port expansion | Jaywalking unticketed | Internet Essentials fails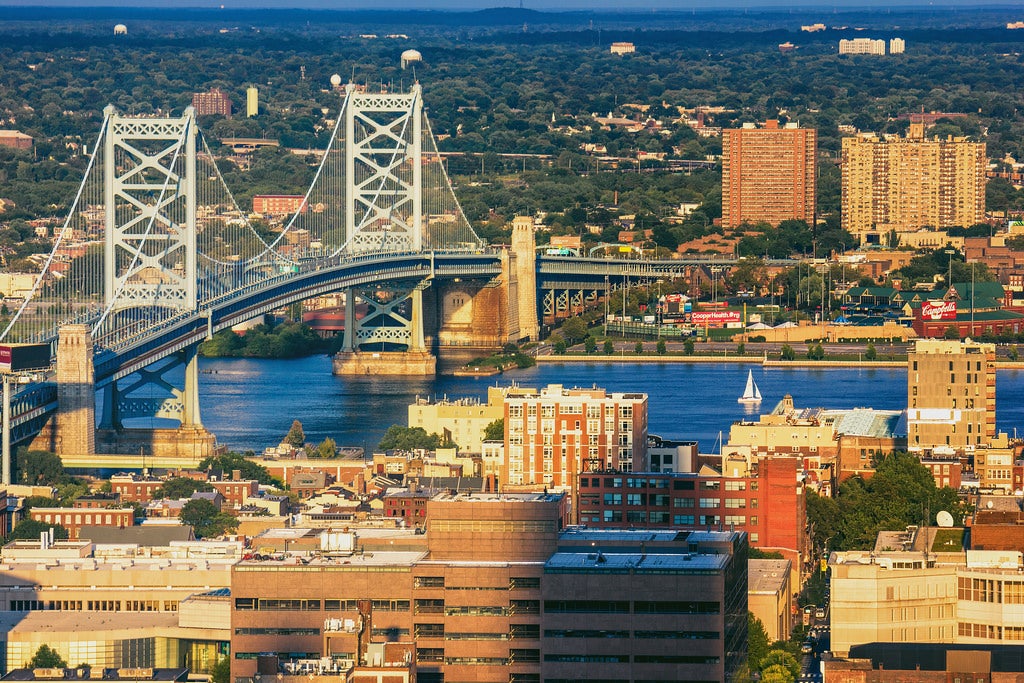 Good morning Streeters. Here's what we're reading today:
Tonight the Department of Parks and Recreation will release a plan for The New Fairmount Park at an event at Smith Playground. Inga Saffron gives the plan a mixed review: She supports ideas like fostering stronger neighborhood connections to the park and creating a public boathouse on the western banks of the Schuylkill, but is disappointed by the plan's lack of ambition.
What will become of the shuttered William Penn High School at Broad and Master? Flying Kite takes a look at tensions over the site's future – A coalition of Yorktown residents wants to create a science, technology, engineering and math (STEM) school there, while Temple University also has its eye on the site planning a "an educational and training apprentice facility" and maybe an athletic practice facility. William Penn is one of the School District's highest-value properties, and is among the 19 currently being offered for sale.
The Port of Philadelphia is planning its first expansion in 50 years. The Southport Marine Terminal, a $300 million project, aims to attract Asian ships through a wider Panama Canal, up a deeper Delaware River channel to Philadelphia where there is easy access to highways and rail infrastructure. The Business Journal explains the project, which could triple the number of port jobs.
Despite a new push to create safer streets for pedestrians Philly cops haven't issued a single jaywalking ticket this year. Unlike other big cities Philly barely uses jaywalking tickets, issuing an average of nine annually, the Inquirer notes. Why? Cops have other problems to address, Philly's old streets are very narrow, and the enforcement focus here tends to be on changing the behavior of drivers.
About 18% of Philadelphians don't have a computer at home or an internet-accessible cel phone. The Washington Post looks at how Comcast's Internet Essentials is failing the low-income families it's intended to reach and why it's key to the way regulators view the proposed Comcast merger with Time Warner.
The Buzz is Eyes on the Street's morning news digest. Have a tip? Send it along.
Follow us on Twitter @EOTSPhilly | Like us on Facebook | Share your Philly photos in our Flickr Group