May 13: Paine Park preview | fixing the 10-year tax abatement | Frankford Ave mill conversion | earthy water odor | bike-to-work week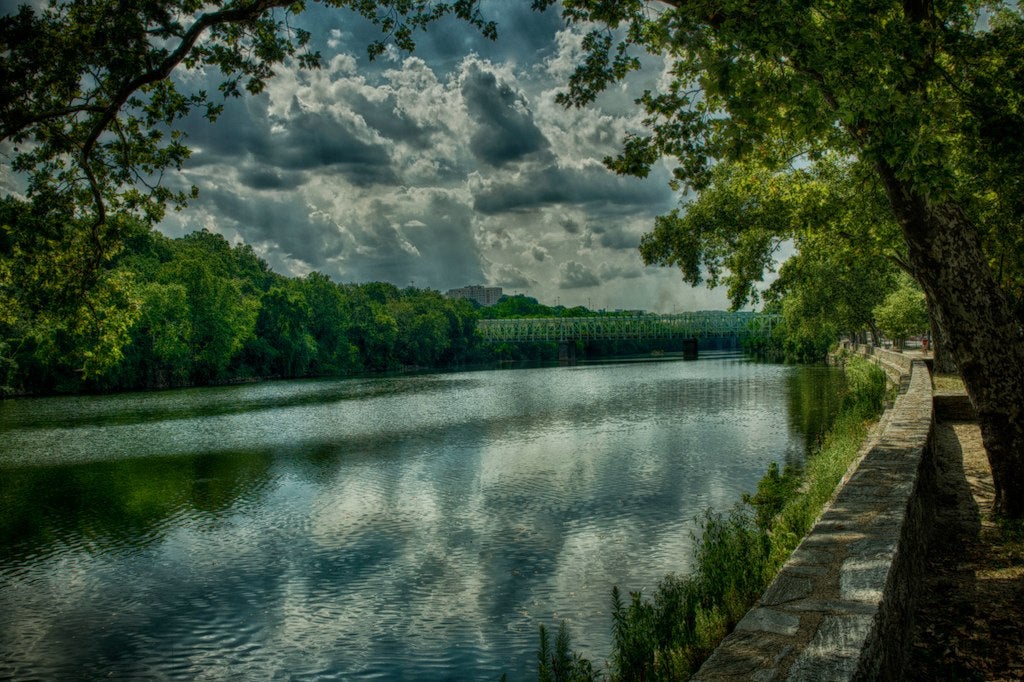 Welcome to the working week, Streeters. It's a glorious day for Penn's graduation – consider yourselves forewarned – and we wish the best to all the grads.
Paine Park opens next week, and the Daily News caught up with Franklin's Paine Skatepark Fund who spearheaded the development of the new park, the city's first public place designed with skating as its primary use. "This skate park gives youth culture a prominence that other cities are going to be hard-pressed to match," skater and activist Joshua Nims said. Opening day is May 22. [Previous EOTS coverage here.]
It's time to make the city's 10-year tax abatement more fair, writes John Kromer in a guest commentary piece on Axis Philly. He argues that because the well-off beneficiaries of the abatement are ultimately rewarded twice (lower taxes for 10 years and higher resale prices), the city should consider cashing in on the back end. "For higher-end properties that receive the tax abatement in the future, why not require that any resale proceeds exceeding the original purchase price be shared dollar for dollar with the city?" Could it work?
The conversion of an old hosiery mill on Frankford Avenue is underway, Naked Philly observes. There's no word yet on what the future might hold for the old mill, but it's heartening to see the decrepit property on its way to a new future.
Residents of Roxborough and East Falls have noticed an "earthy" odor to their drinking water, but the Water Department says there's nothing to worry about. The odor is left over after treatment for blue-green algae, and there are no "health concerns" associated with this issue. If you notice anything funny with your water, call PWD's customer service line: (215) 685-6300.
And don't forget, it's National Bike to Work Week this week, and this coming Friday it's Bike-to-Work Day. You can join the Bicycle Coalition and city officials on a ceremonial bike to work on Friday morning, leaving from 1 Boathouse Row at 7:30am and proceeding to Love Park (rain or shine). Wired shares this collection of amazing bike contraptions that you might want to consider for your cycling commute. Otherwise, a tune-up should suffice.
The Buzz is Eyes on the Street's morning news digest. Have a tip? Send it along.