May 1: Rain recap | Home explosion, 3-alarm fire | Tax collection totals drop | Drexel health center expansion | App crowdsources bike data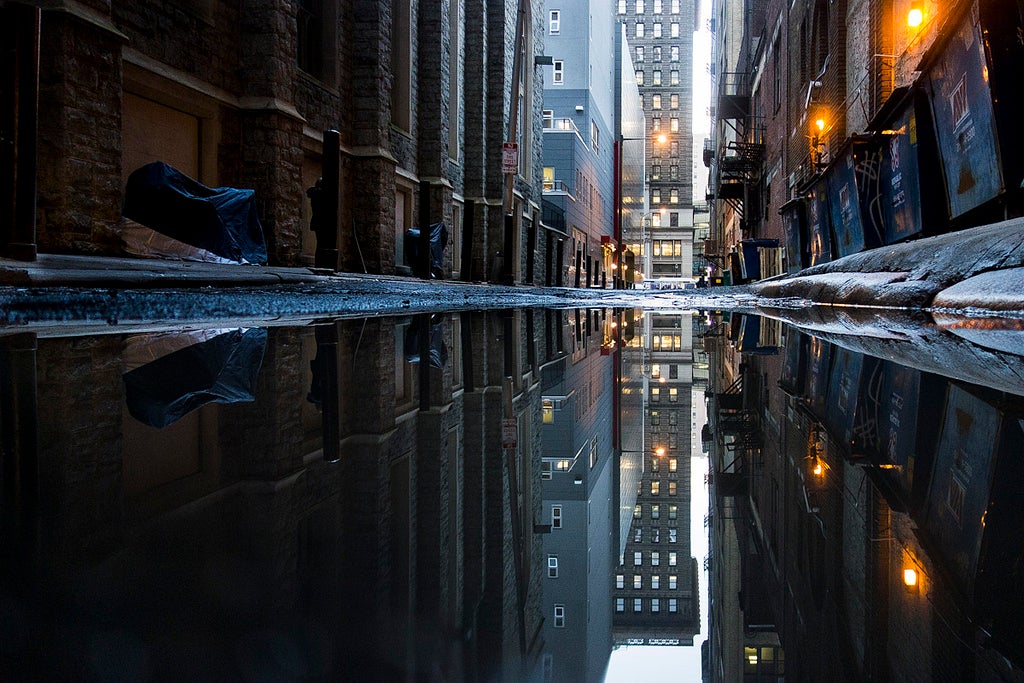 Good morning Eyes on the Street! We hope you stayed safe during yesterday's downpour.
The rain may have let up but it will take some time for things to dry out. More than five inches of rain fell yesterday, flooding Cherry Street, 24th Street and other Center City streets. I-76 eastbound at Belmont Ave was closed and MLK Drive was closed in both directions. When NBC 10 checked the Schuylkill River at 2:30 a.m. it was already three feet above flood stage.
A gas leak caused a home to explode on the 2300 block of Naudin Street last night. Philly.com reports that the explosion sparked a 3-alarm fire that spread to other homes.
The City's tax collections through the end of March totaled $492 million, down from $505 million the year before. Philadelphia City Controller Alan Butkovitz told Newsworks that in a city where, over the course of the five-year plan, the budget gets down to a $20 million fund balance, $13 million "is a big deal." The dip in taxes may be the high number of people appealing their new property tax assessments.
Drexel University is expanding its footprint with a $9 million expansion of its North Philadelphia health center. The 11th Street Family Health Service Center will grow from 17,000-square-feet to about 34,000-square feet. The Philadelphia Business Journal has details.
Civic hackers developed a new tool to crowdsource data from Philly cyclists. CyclePhilly is a new iOS and Android app that allows Philly bicyclists to record their riding habits. Regional planners will then have access to the info, which they can use to plan bike tours, facilities and more. Jim Smiley writes for Technically Philly that this idea originated in San Francisco, but the app is the first of its kind in Philadelphia.
The Buzz is Eyes on the Street's morning news digest. Have a tip? Send it along.
Follow us on Twitter @EOTSPhilly | Like us on Facebook | Share your Philly photos in our Flickr Group