Boaters traveling from Long Island to Key West rescued from jetty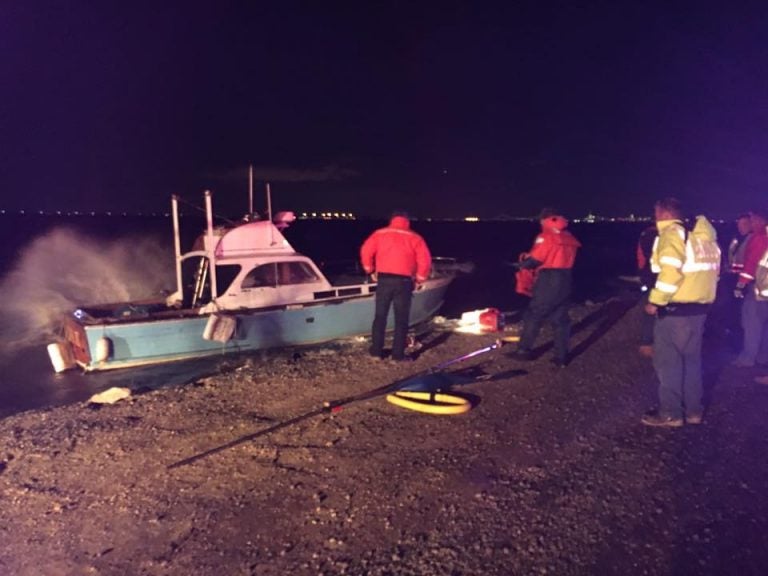 Two men traveling on a boat from Long Island to Key West were rescued last night when their boat became disabled and drifted toward a jetty near Sandy Hook, according to published reports.
The boaters dropped the cabin cruiser's anchor as they encountered rough waters in the Sandy Hook Bay, WNBC reported.
The line became stuck in the propeller, sending the boat adrift toward the shoreline, when a hole appeared in the hull, the report said.
The boat then became trapped against a jetty in the Atlantic Highlands Harbor, according to the Atlantic Highlands Herald.
Firefighters deployed an aerial ladder, and the two mariners, who were later transported to a local hospital "with no apparent injuries," climbed inside the bucket, the Atlantic Highlands Herald report said.
On its Facebook page, the Atlantic Highlands First Aid & Safety Squad lauded the "excellent efforts" by local emergency personnel and the U.S. Coast Guard.
A Small Craft Advisory was in effect for coastal waters at the time, with elevated seas and wind gusts at 25 to 30 knots, according to the National Weather Service.