Former Eagles linebacker transforms mental health struggles into post-NFL career
As Smith moved up in the game he loved, the anxiety stayed with him. It grew out of control in Philadelphia — and when he couldn't perform it spiraled.
Listen
9:00
Imagine working your whole life to play in the National Football League and then, in 2014, after years of work, you are selected in the first round of the NFL Draft by the Philadelphia Eagles. It's the best day of your life.
Fast forward and the pressure sets in. Eventually, the anxiety is so crippling you attempt to take your life.  That is the story of former Philadelphia Eagle and six-year NFL veteran Marcus Smith II.
"There were expectations from being a first-round draft pick, there were expectations from the fans, from the coaches, and from everybody in the actual organization," said Smith about his first years in the NFL.  "It was a culture shock for me because I've never been a part of something so much greater than myself."
Smith, who now works as a life coach and mental health advocate said he found his purpose through his pain. The Columbus, Ga. native fell in love with football at age five. He watched the game with his dad every weekend and the dream eventually played itself on the field. Smith found success in high school, then at the University of Louisville. It all came to a head when he was drafted in the first round in 2014.
"It's hard to describe that type of feeling when you worked your whole life to get to a certain point and you actually do it," says Smith.
But Smith never dealt with the anxiety he developed as a child. He had his first panic attack at age 8, but no one knew what it was. As he moved up in the game he loved, the anxiety stayed with him. It grew out of control in Philadelphia — and when he couldn't perform it spiraled. When the Eagles released Smith in 2016, he took that anxiety to Seattle when he joined the Seahawks. That's when he said things got further out of control.
"I would stay up all night with pain in my chest, my heart racing and I wouldn't get any sleep so of course, I couldn't perform," recalls Smith, "so one day – I got up and I was just tired."
Then on his way to practice one day, Smith veered his car intending to drive off a hill onto a bed of rocks.
"I'm like, you know what— If I die, I die and if I don't, then at least I'll be too hurt to play."
But, his wife called. He rushed her off the phone, intending to do it again. This time his mother in law rang the phone. By the time they hung up, he was at practice. He believes the intervention was divine.
"At that moment, I realized that I've got to get some help," said Smith. "It was divine intervention for me to be doing what I'm doing now trying to save lives and putting more of an emphasis on mental health."
Today Smith helps other athletes as they work and transition to a career outside of their sport. He tells his story to open the dialogue, recalling that when he was in the depth of his mental health crisis, few of those speaking about mental illness or mental health challenges looked like him.
"I didn't know what it was when I was going through it, and when I saw folks talking about it, I thought, well they don't look like me," Smith said.
Talking about it is part of what Smith does. He hosts a podcast, Circle of M, a 501c3 initiative to break the negative mental health stigma by unmasking the feelings that cause anxiety & depression.
"I tell people, success is not a destination, it's a mindset we have to realize that we are successful where we are right now and success includes the pain that you endure along the way in order to get to your destiny."
To check out Marcus Smith II's podcast and non-profit effort to advocate for mental health log on to his website: https://marcussmithii.com/
If you or someone you know is in crisis, call or text the National Suicide Prevention Lifeline at 988. The hotline is staffed 24/7 by trained counselors who can offer free, confidential support. Spanish speakers can call 1-888-628-9454. People who are deaf or hard of hearing can call 1-800-799-4889.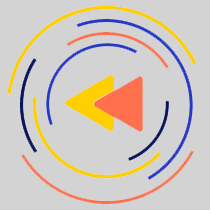 Saturdays just got more interesting.
WHYY is your source for fact-based, in-depth journalism and information. As a nonprofit organization, we rely on financial support from readers like you. Please give today.