March 29: Digging I-95 | Metropolitan Opera House LED signs | Bridgegate sentencing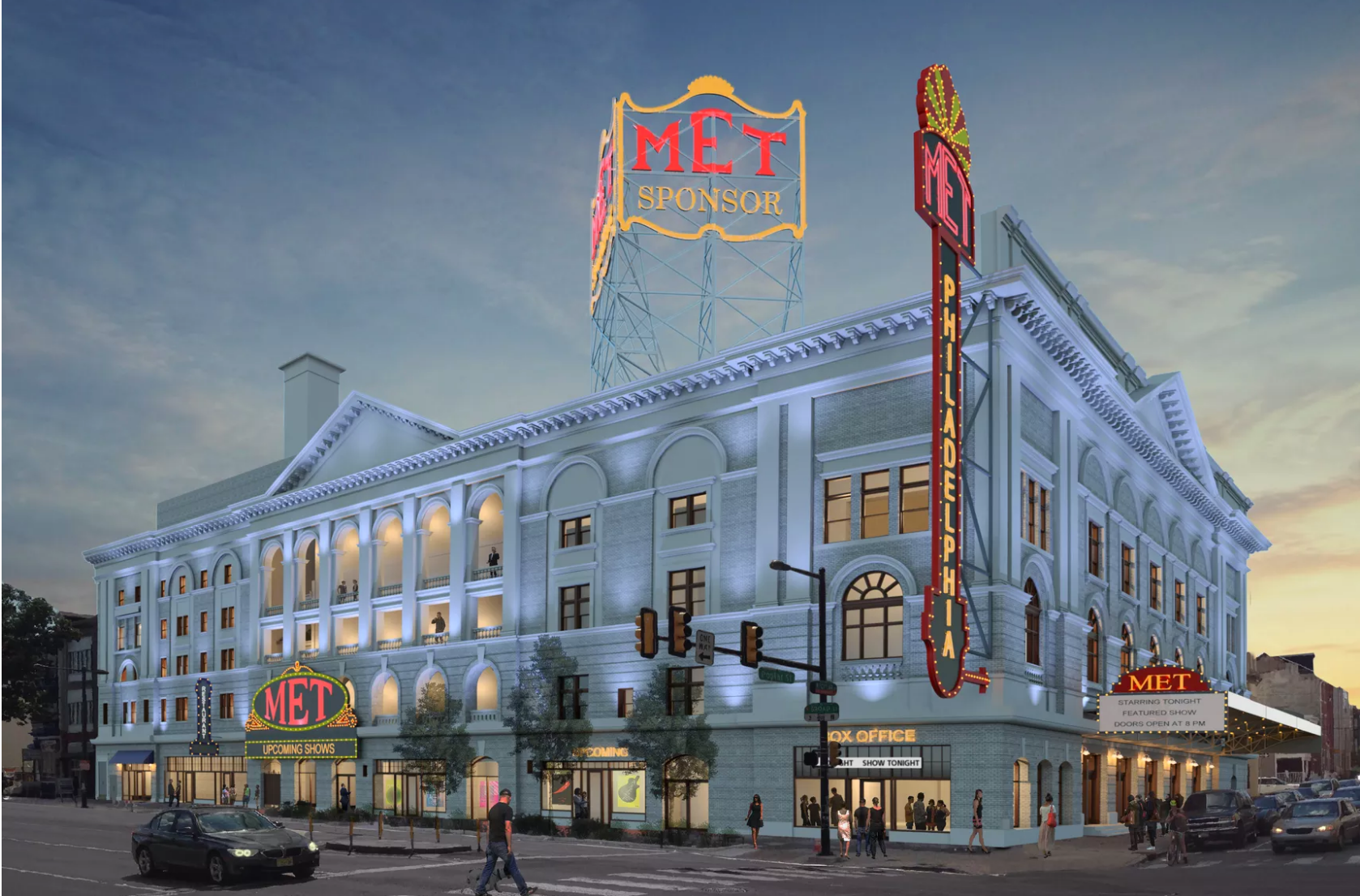 The Philadelphia Historical Commission's architectural committee has voted to approve plans to install multiple LED signs on the Philadelphia Metropolitan Opera House, Curbed Philly reports. The Committee expressed concerns over the intensity of the four large illuminated signs, but developer Blumenfeld argued that the designs were historically appropriate as they were inspired by a photo of the building taken in 1937. Blumenfeld also revealed that Live Nation has signed onto the project at the meeting.
Former Port Authority of New York and New Jersey official Bill Baroni and Gov. Chris Christie's former deputy chief of staff Bridget Anne Kelly will be sentenced Wednesday for their roles in the Bridgegate scandal, NewsWorks' Joe Hernandez reports. While the lane-closing scandal continues to hurt Christie's political reputation, the governor was never charged with a crime and has denied any involvement.
Archeology in Philadelphia has made the news again, this time for a slow and steady unearthing of "the mundane, day-to-day life of generations past." Mandated by the National Historic Preservation Act of 1966, PennDOT has worked with archaeologists since 2001 in preparation for redesigning and replacing long stretches of I-95. PennDOT and AECOM, the engineering firm overseeing the Digging I-95 project, are also working to educate and reach out to the surrounding neighborhoods, presenting their findings in museum exhibits and distributing a River Chronicles journal. Contributing to Hidden City, Jared Brey dives into the discoveries with AECOM's senior archaeologists.
The Pennsylvania Department of Environmental Protection has sued Highland Township, and Grant Township for banning shale-gas wastewater disposal wells, "seeking to invalidate home-rule charters that the towns' voters expressly approved," reports the Inquirer's Andrew Maykuth. The dispute is over whether the state or municipalities regulate oil and gas operations within a town's local boundaries. The DEP attests that the state governs wastewater under the Oil and Gas Act and the Solid Waste Management Act.
Boyertown Area School District near Pottstown stands by its policy to permit students to use the bathroom and locker room that matches their gender identity, NewsWorks' Avi Wolfman-Arent reports. An anonymous student, backed by a conservative organization Alliance Defending Freedom, sued the district claiming this practice violates his right to privacy and constitutes sexual harassment. The suit joins a raft of similar suits across the country, reflected a growing national debate on the rights of transgender students in public schools.
WHYY is your source for fact-based, in-depth journalism and information. As a nonprofit organization, we rely on financial support from readers like you. Please give today.